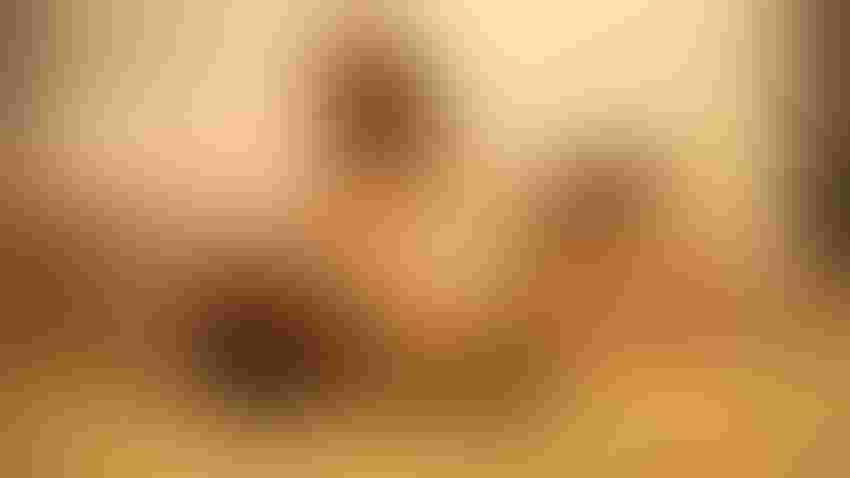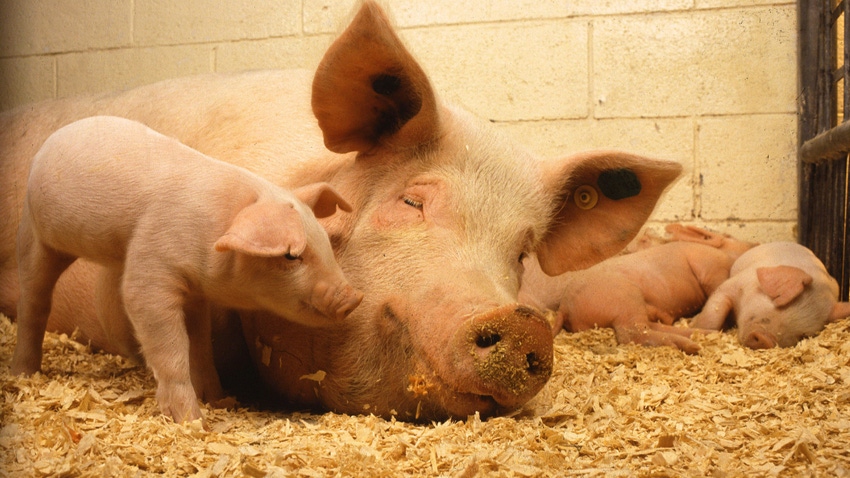 Proposition 12 set minimum pen sizes for raised pigs.
USDA ARS
The U.S. Supreme Court's decision not to prevent California from trying to set animal-welfare policy for the rest of the nation may have ominous implications for the availability of pork products here and elsewhere, and it could affect other issues, too.
The high court on May 11 rejected an appeal by the National Pork Producers Council and American Farm Bureau Federation challenging California's Proposition 12, a 2018 voter initiative requiring any pork meat sold in the state to come from pigs born to a sow housed in at least a 24-square-foot pen.
The NPPC and AFBF had argued that Prop. 12 violates the U.S. Constitution's Commerce Clause. Justice Neil Gorsuch suggested it violated other clauses, too, but he concluded that determining "the type of pork chops California merchants may sell" is essentially above the court's pay grade. Ultimately, the responsibility of regulating the pork industry falls on Congress, he demurred.
Most pork sold in California comes from out of state. A University of Minnesota study found that the cost of meeting requirements in the Golden State – which accounts for about 15% of U.S. domestic pork sales – would range from $1.9 billion to more than $3.2 billion, or $3,500 per sow.
Farm groups say the new law will put an added burden on an industry that's already struggling with high feed costs and inflation, and could put some small and medium-sized farms out of business. Meanwhile, with only 4% of the pork industry currently complying with California's law, one could expect skyrocketing prices and limited availability of pork to cause consumption here to drop noticeably, at least in the short term.
So will some pork producers across the country decide to stop selling into California rather than spend millions of dollars to upgrade? And should they, considering that California figures to be a shrinking market destination where many leaders (and media outlets) discourage consumption of meat?
In late 2021, Seaboard Foods, the nation's second-biggest pig producer, announced it was limiting sales of certain pork products in California because of Proposition 12. The company resumed shipments after a state court delayed enforcement.
Now with the Supreme Court's ruling, the NPPC's president is telling Midwestern radio stations he has no plans to comply with California's provisions. Scott Hays, a Missouri producer, is urging fellow farmers to think long and hard about whether such an upgrade will work for their operations.
How producers, consumers and Congress respond to the court's decision could have implications far beyond agriculture. As USA Today's John Fritze asks: "Could a liberal state, for instance, prohibit the sale of products unless they were manufactured with union labor? Could a conservative state demand proof that those products weren't made by immigrants in the country illegally?"
It seems to me that controversies such as these were what the Commerce Clause was intended to prevent. But when we looked to the nation's highest court for guidance, we needed a quarterback, not a punter.
Subscribe to receive top agriculture news
Be informed daily with these free e-newsletters
You May Also Like
---