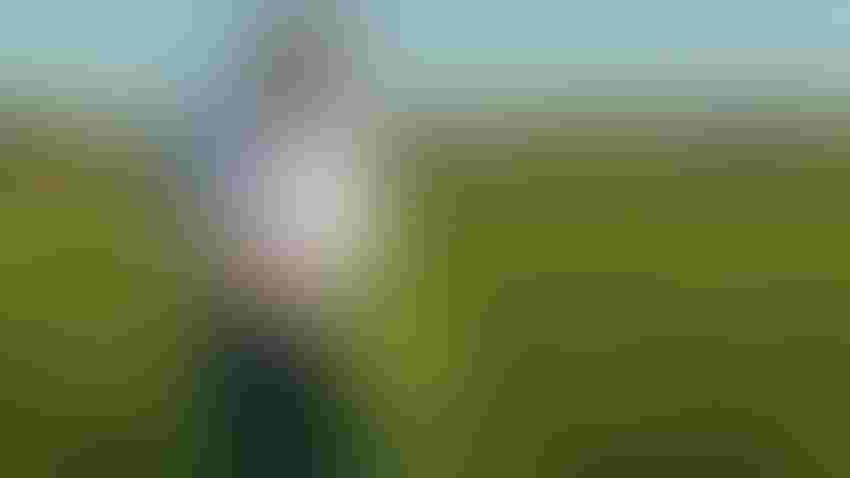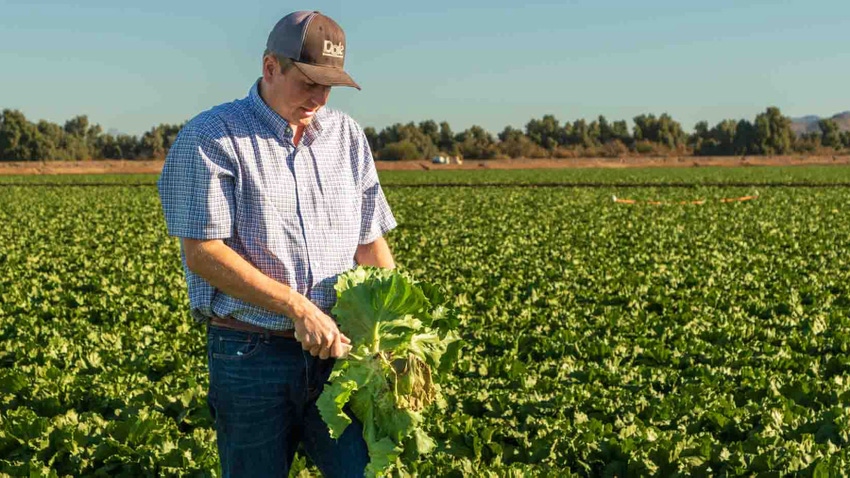 Yuma, Ariz. may be well known for its unforgiving summer heat, but did you know that 90% of North America's leafy greens and vegetables available from November through April of each year comes from here?
Yuma's climate, its rich soil birthed from sediments deposited by the Colorado River for millennia, and over 300 cloudless days per year coalesce to create one of the best places in the world to grow such a diverse mix of crops.
In a video produced by the Yuma Fresh Vegetable Association, Yuma Center for Excellence in Desert Agriculture, and the Yuma County Ag Water Coalition, we hear stories about the key role irrigation water plays in America's ability to provide countless servings of vegetables across North America each winter.
George Frisvold, agricultural economist with the University of Arizona, opens the seven-minute YouTube video with an introduction to the importance of the region. "Yuma is to ag what Detroit is to cars and what Silicon Valley is to computers," says Frisvold as the video begins.
The area's proximity to Mexico also provides a useful supply of labor to plant and harvest vegetable crops from about Labor Day to late April., though those labor resources continue to dwindle for assorted reasons.
At the crux of this production is water. The Colorado River ends its U.S. run at Morelos Dam, just a few hundred yards from the University of Arizona's Extension research farm at Yuma. That water no longer makes it to the Sea of Cortez as Mexico consumes it for urban and agricultural uses.
The Colorado River is not just the lifeblood of cities like Las Vegas and Los Angeles, it is necessary for food production in the desert Southwest and the developed crop lands in northern Mexico. Without it, farms will shrivel.
The river has become woefully over-allocated in recent decades, thanks to the growth of cities in the Southwest and the overpromise of water dating back to the genesis of the Colorado River Compact 100 years ago. We are reminded of this over promise daily through visible declines in major reservoirs including Lake Powell and Lake Mead.
The video does a wonderful job of spelling out the value the river provides to the region and to the United States. Without it, whole cities will die and crop lands that feed North America will shrivel.
The U.S. can ill-afford to allow the Colorado River to suffer because of the voracious appetite of urban developers and paper promises of 100-year water supplies demanded by the public planners they own. As the video points out, our domestic food supply and national security depend on the sustained availability of water from the river system.
Saving the Colorado River will not be popular, especially among those with acclaimed senior water rights and California's urban water districts. Quick and immediate action is vital in this generation if we're to prevent an epic catastrophe.
Subscribe to receive top agriculture news
Be informed daily with these free e-newsletters
You May Also Like
---