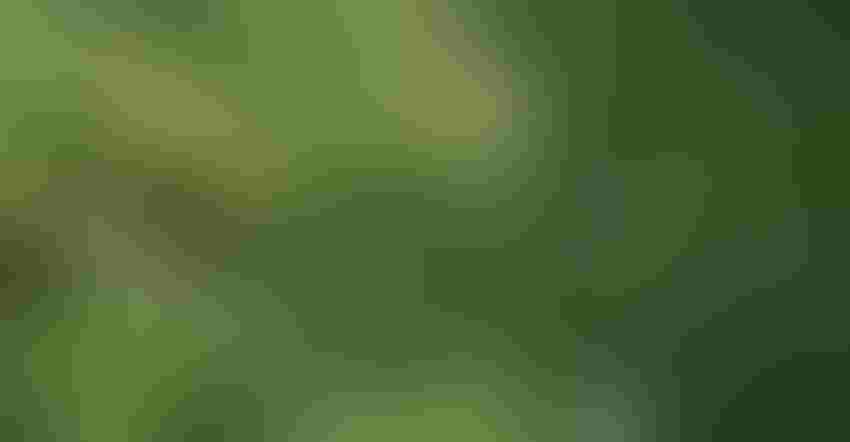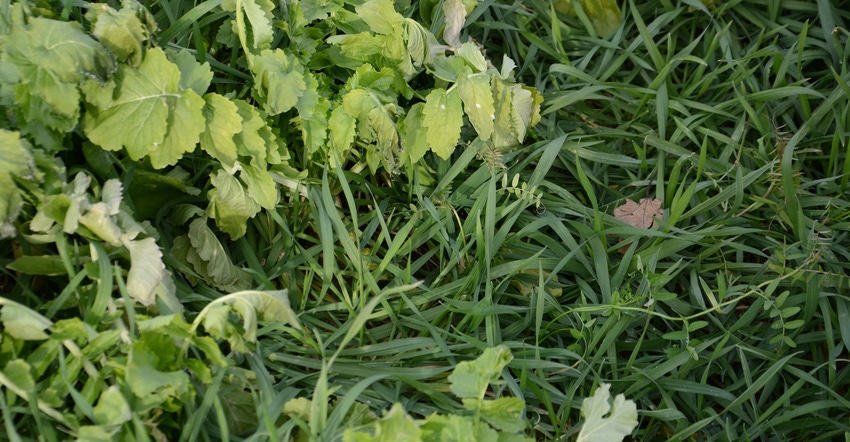 CAPTURING CARBON: Cover crops like these capture carbon during the off-season for cash crops. That's why someone might pay you to add cover crops on your farm.
Tom J. Bechman
The late Tom Odell, Losantville, Ind., was ahead of his time. He spoke at many meetings in the 1990s, promoting capturing carbon through no-till and letting it help build the soil. Nobody else in agriculture was talking about "soil health" and "carbon credits" seriously. But Odell was no-tilling his own land and encouraging other people to do so.
Fast-forward 25 years. Few people haven't heard about soil health today. Carbon credits became a popular term recently as companies began offering payments for adopting practices that would capture carbon in the soil. Not many have committed so far — payments are small at about $10 per acre per year, farmers already doing these things usually aren't eligible, contracts are long term, and the fine print is nearly microscopic. What was Odell on to 25 years ago, and why are companies interested in buying and selling carbon now?
Experts like Amanda Bahn-Ziegler with Truterra, a division of Land O' Lakes Cooperative, say it helps to understand what's motivating large companies outside of agriculture to care about carbon. Truterra was one of the early companies to offer a carbon credit program to farmers.
On the surface, it's all about pledging to reduce a company's carbon footprint. Carbon is tied to greenhouse gases, which are linked to climate change. Whether you believe humans are causing the climate to change or not, it is obvious that weather events are more extreme today. Some people believe that if we can reduce the world's carbon footprint, we can slow down climate change.
Follow the money
Is it possible that the key to understanding the fascination with carbon markets is as simple as following the money trail down the rabbit hole? You decide — keep reading.
Bahn-Ziegler says a driving force behind many companies pushing sustainability and carbon commitments is what investors want. She notes that many major investors make it clear they want companies they invest in to be sustainable. Executives in boardrooms across America are listening. Simply put, many investors and stockholders send a message: "If you want our money, use less carbon or sequester more to help the environment."
That's why so many companies are issuing pledges like "a 40% reduction in our carbon footprint by 2030, and carbon neutrality by 2050." The numbers may change from company to company, but the intent is the same: Reduce carbon use to keep investors happy.
So why won't they pay you if you're already no-tilling and using cover crops? "Investors and stockholders want companies to document a change," Bahn-Ziegler says, "It's called 'additionality,' doing something new, something more. They need to document that what they're paying for makes a difference."
Agriculture isn't the only game in town for capturing carbon. New companies are using innovative technology, called carbon capture, to pull carbon dioxide out of the air, and store carbon permanently underground or elsewhere. Check out the website 1pointfive.com. It's all about capturing huge amounts of carbon per year and selling carbon credits for what's stored to companies that need carbon offsets.
That new technology has its detractors, too. Who knows how it will play out? But the point is solid — right now, reducing carbon is big bucks and big business for lots of companies and people. Don't expect the carbon craze to end anytime soon.
Comments? Email [email protected].
Subscribe to receive top agriculture news
Be informed daily with these free e-newsletters
You May Also Like
---