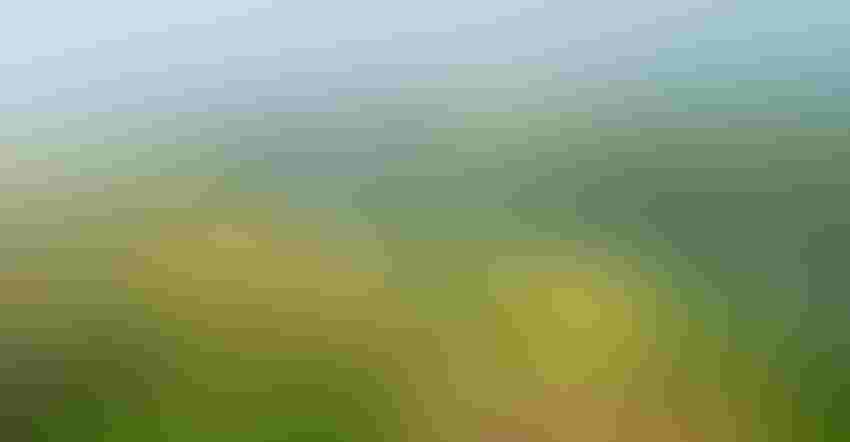 maximili/ThinkstockPhotos
Commentary
The Supreme Court of Iowa issued its decision Friday, January 27, in favor of farmers and drainage districts and against Des Moines Water Works (DMWW). Way back in June of last year I predicted this win for the farmers. Why did it happen? Why did farmers win? Let's review what happened.
In that blog I described how the farmers' and drainage districts' law firm's legal brief destroyed DMWW's legal claims. The Iowa Supreme Court agreed. Four legal questions were raised by the U.S. District Court which applied to state law. The Federal Clean Water Act and state water Act questions are yet to be answered. The four questions were:
"As a matter of Iowa law, does the doctrine of implied immunity of drainage districts…grant drainage districts unqualified immunity from all of the damage claims set forth in the complaint…?" I had suggested in an earlier blog it was highly unlikely the court would overturn over 100 years of precedent. The Court did not. The Court explained that drainage districts have a role in draining farmland in order to make it more productive. "Iowa law has immunized drainage districts from damages claims for over a century." The Court is simply saying here that plaintiffs can obtain no money from the farmers and the drainage districts.

The Court was asked whether "…the doctrine of implied immunity grant drainage districts unqualified immunity from equitable remedies and claims other than mandamus?" Again the Court reaffirmed long standing precedent that farmers and their drainage districts are immune from courts ordering them to do something.

DMWW raised 2 constitutional claims against the farmers and the drainage districts. It asserted there were "…protections afforded by the Iowa Constitution's inalienable rights, due process, equal protection, and takings clauses against drainage districts…" The Iowa Supreme Court clearly said the constitutional rights established are for citizen protection. Common sense suggests, as the Court declared, "…one subdivision of state government cannot sue another subdivision of state government…" This issue seemed pretty simple to the Court when it said in a snarky statement "An increased need to treat nitrates drawn from river water to meet standards for kitchen tap water would not amount to a constitutional violation."

DMWW claimed to have a property interest that it said was "…subject of a claim under the Iowa Constitution's takings clause…" The Court belittled DMWW's claim by saying it made little sense to raise this claim when DMWW engages in a "…practice of depositing those nitrates back into the same river." So there is no case for DMWW to claim that the farmers were engaged in a taking.
100 years of precedent
The lengthy opinion sets forth background and facts, and it should be noted several justices concurred in part and dissented in part. The concurrence opinions and dissents take another 60 pages which fully recite Iowa law on virtually every issue. The dissents will no doubt generate fodder for additional litigation.
The key to the majority opinion is that 100 years of precedent has not been overturned and that Iowa farmers are allowed to use their productive farmland because the drainage districts have been in existence since the late 1800s. The Court gives a good description of the drainage districts and their limited powers, but more importantly, the Court restrains itself by reviewing its precedent setting cases and by limiting judicial relief. The Court stated clearly, "Our cases have consistently held that a drainage district is not susceptible to suit for money damages. It has no corporate existence for that purpose." The only time drainage districts can be sued is "…to compel, complete, or correct the performance of a duty or the exercise of a power by those acting on behalf of a drainage district."
DMWW argued that Iowa's longstanding law should not apply to water pollution cases. In essence, it was asking the Court to rewrite Iowa law protecting agriculture. The Court admitted environmental law was not in the forefront of thought when the drainage districts were established; however, the Court made it clear it disagreed completely that pollution claims cause Iowa law to be rewritten.
The Court makes an interesting observation at the end of the majority opinion when it says "It makes sense to limit litigation between public entities because the people of Iowa foot the bill for both sides. That is why the legislature enacted Iowa Code…to prohibit litigation between state departments, boards, and commissions."
DMWW's rate payers foot their legal bill but the last time I checked, the farmers, counties and farm groups helped foot the farmers' bill.
The opinions of the author are not necessarily those of Farm Futures or Penton Agriculture.
Gary Baise, a principal at OFW Law, specializes in Clean Water Act (CWA), Clean Air Act (CAA), National Environmental Policy Act (NEPA), Federal Insecticide, Fungicide and Rodenticide Act (FIFRA), and Solid Waste Disposal Act (SWDA) litigation as well as agricultural corporate governance issues. He serves as general counsel for U.S. Grains Council, Agricultural Retailers Association (ARA), National Association of Wheat Growers (NAWG), and National Sorghum Producers (NSP). Garynwas the first Chief of Staff to the first U.S. Environmental Protection Agency (EPA) Administrator. He owns a family farm in Jacksonville, Ill.
Subscribe to receive top agriculture news
Be informed daily with these free e-newsletters
You May Also Like
---