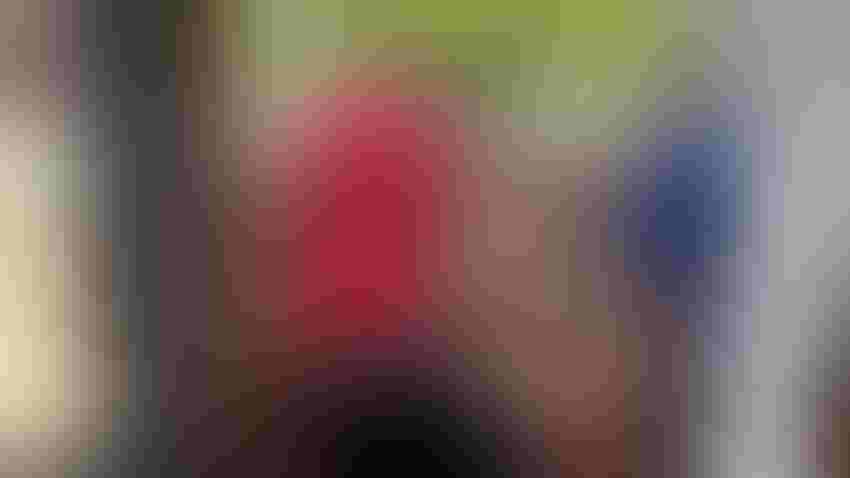 TEAMWORK: We recently worked calves on our farm. When everyone knows what their job is, the day moves more smoothly and is less stressful. This is how you find your team.
Jennifer Carrico
As we have all celebrated Memorial Day, it's always good to remember those people or groups of people who got us where we are and have helped us along the way. For me and my family, one of those groups is our cattle-showing family.
This is made up of some of our closest friends. Many of us lead similar lifestyles living on a farm, raising cattle, bringing up our kids in the show ring and participating in many of the same activities, which builds a bond among us. While some who look at our lifestyle from the outside don't understand it, we know life lessons are being taught, work ethic is being built, and lifelong friendships are being made.
I recently came across a poem I wrote for some friends who had lost their father. While not everyone in agriculture shows livestock or even has animals, we all have people who make our daily lives better.
These people might be the agronomist at the co-op who helps you figure out what insects are in your fields and becomes a friend along the way, or the veterinarian who consoles you when you must decide to put down your prized cow or horse. It might be your banker who advises you on the right purchases because he cares about your success, or your younger neighbor who asks for advice because he remembers his dad saying how you have always been such a great producer.
All the relationships you have are important — some a lot more than others. Learning to deal with different personalities and growing as a person makes you realize who are the most important players in your life and who has your back. The family I wrote the poem for below has a great team, and I'm lucky my family does as well. Do you know who is on your team?
Stockshow dad's pride
Lord, bless the barn where so many hours were spent,
Preparing for the next show or sale where they went.
Providing the right skills for them all to know,
While watching the family and calves continue to grow.
Endless hours in pastures searching for the right one,
And always adding a smile because it really needed to be fun.
Encouragement to spend our days mixing the right feed,
And working with the calves until they would properly lead.
Some have hobbies of fishing or hunting, but our hobby is showing cattle,
We would work so hard, it sometimes felt like we were headed to battle.
We'd be tired and worn and work until the end of the day,
While purple ribbons were the goal, we knew family time was why we would stay.
Whether hanging a purple banner or placing further down the line,
He was always there with a smile, high five or a "try harder next time."
His pride and love for his children and grandchildren has always been high,
Now he can watch all of their championships from the great show ring in the sky.
Subscribe to receive top agriculture news
Be informed daily with these free e-newsletters
You May Also Like
---