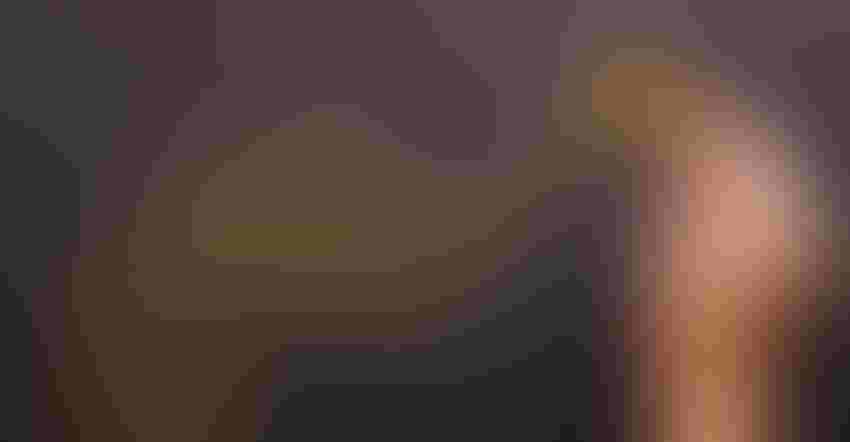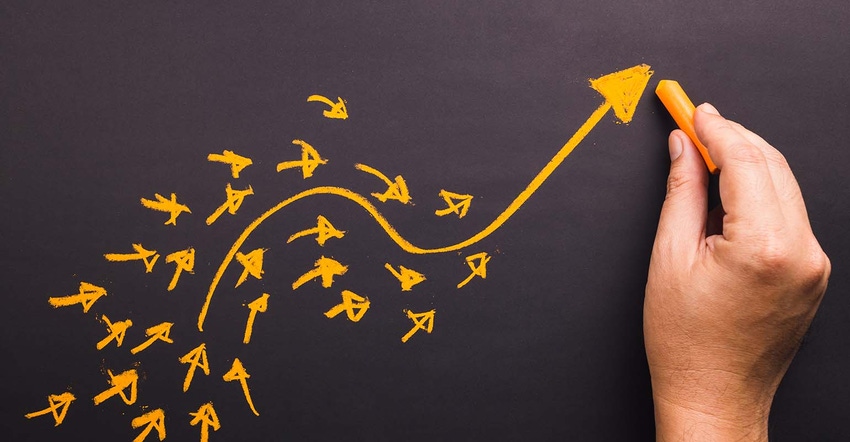 For farm leaders, one of the unique responsibilities of a leader is to envision the future of the operation. When you think about your operation's future, what do you see? What do you want the operation to look like in five years? Ten years?
Some farm leaders' visions for the future might involve growth of some type – whether that's in terms of additional acres, additional side businesses, or additional family members working in the operation.  Whatever it may be, there's a trajectory that you want your farm to be on in order to reach the vision and goals for the future.
Getting there
One thing that's certainly been consistent in the past 15-20 years in farming is that increasingly complex skill sets are being demanded of farm leaders. Many of the skills that got farmers to where they are now aren't necessarily the same skills that will help them achieve the vision and goals around where they want the farm to be in the future.
Another way to think of it is: What will help you reach your future goals isn't necessarily working harder in the way many of us thought about "working harder" in the past. It's honing in on the types of skills that you as the leader are going to need to build and use more and more as the current operating environment demands it – thinking as the CEO of your operation.
The trajectory of the farm leader who wants their business to thrive into the future is one focused on building skills – not only regarding production, but business, financial and management skills, as well – to stay competitive. Indeed, the only sustainable competitive advantage for any business has generally been to be able to learn more quickly and adapt faster than the competition.
Questions to ask
Farm leaders will want to think of themselves and their own leadership and management skills as part of that advantage equation. Here are a few questions to ask yourself as you think about areas to invest in yourself to build your skills.
What's one area where focusing on building my skills would potentially provide the greatest return? Think about what's most important to the bottom line of your farm business. Producing a great crop is obviously key. Keep thinking about some of the other most crucial aspects. Which ones could you invest in learning more to make a difference in your farm's success?

What skills would a CEO of a Fortune 500 company be focusing on building – and how can I adapt that to my farm's situation and needs? The best leaders have a "growth" mentality when it comes to their ability to adapt and change – and to adapt and lead their businesses. They believe they can always learn something new for the benefit of their business – they've never "arrived."

How can I make a plan to make progress and stay accountable to my skill-building goals? Who can I enlist to help me? Getting concrete about your plans to develop your goals,  including timelines, specific actions and ways to stay on track, is what will help you keep this work in front of you for the long-term. Consider asking someone – whether inside your operation or a third-party advisor – to help you stick to your plan and timelines for skill-building. They can help you stay on track with these goals, which ultimately helps you stay on track to your bigger goals for your operation.
Grain marketing goals
Many farmers say that grain marketing isn't their favorite thing to spend time on. Yet grain marketing is one of the top business drivers impacting the level of success that the farm operation can experience.
Choosing to learn more about the markets – from different marketing tools that are available to learning more about your own individual marketing personality – can be a game-changer for a leader and their operation.
Farmers have also found that working with our market advisors has helped ease their minds. The advisors help farmer clients with planning and execution around marketing decisions and help keep them up to speed on the current rapidly-changing grain market situation and how it impacts their operation.
Get a free week-long trial of our marketing information service (MarketView Basic). Your free trial includes regular audio and video updates, technical analysis, recommendations and more. Learn more about our market advisor programs and offerings at www.waterstreetconsulting.com.
The opinions of the author are not necessarily those of Farm Futures or Farm Progress. 
Subscribe to receive top agriculture news
Be informed daily with these free e-newsletters
You May Also Like
---