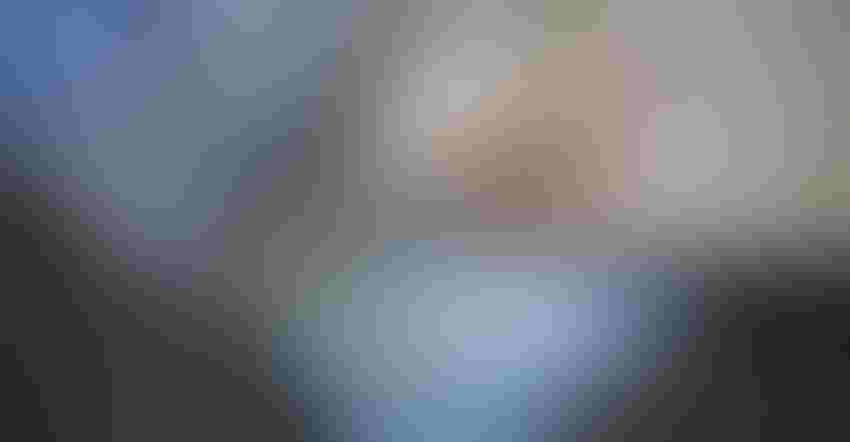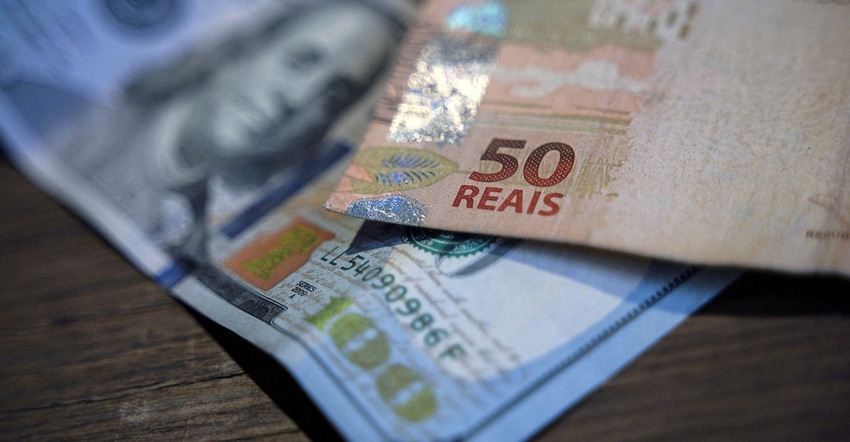 On Tuesday, outgoing President Jair Bolsonaro agreed to transition power to election runoff winner Luiz Inàcio Lula da Silva, who previously served as Brazil's president from 2003-2011. Bolsonaro did not formally concede the election yet, despite losing to Lula in a 50.9% to 49.1% runoff contest.
As evidenced by the markets, Lula's victory has significant implications for U.S. farmers. But first, we need to cover a few financial fundamentals to understand the significance of Brazil's election excitement.
The real deal
For the last several months, I have explained how a stronger U.S. dollar represented a safe haven asset for global investors during periods of high global economic uncertainty. During that time, stock and equity index prices have fallen as investors have sought to pool their money into less risky assets, like Treasury bonds.
But not everyone is searching for a safe haven. For investors who have been looking for higher returns, the Brazilian currency, the real, has provided profit opportunities this year. The Brazilian real has rapidly appreciated against the dollar this year because Brazil's central bank was quicker to raise interest rates in response to pandemic-induced inflation than the U.S. Federal Reserve.
These rate hikes are not an apples-to-apples comparison: by volume, the U.S. has a larger trade market than Brazil, which exposes Brazil to higher chances of domestic price increases. Which is just a fancy way of saying Brazil already had inflation issues before the pandemic.
But Brazil's timely rate hikes have already proven to be effective – inflation has decreased over the past three months. Brazil's booming renewable energy sector, as well as its domestic oil production, has shielded the country from global energy price increases, which are currently fueling inflationary pressures in the European Union (and to a lesser extent, the U.S.).
The higher interest rates have also increased yields on Brazilian bonds relative to U.S. T-bonds, which has helped the Brazilian real soar to record heights this year. Brazil's stock index, Ibovespa, is up nearly 14% on the year.
The S&P 500? Down nearly 20% in the same time period as of yesterday's closing bell.
Economic and political headwinds for Brazil
It's not all wine and roses in Brazil – Lula heavily leveraged debt to fuel economic expansion during his first presidential term and will walk into office with less budget flexibility than at that time due to Brazil's heavy debt load. That could limit Brazil's economic growth going forward.
Bolsonaro grew fossil fuel development (dropped diesel fuel prices, which is a key reason why Brazilian truckers have been protesting Bolsonaro's loss) and expanded corn and soybean acreages, all of which benefited Brazilian farmers.
And Lula is less likely to prioritize interests of large Brazilian farmers, with stronger Amazon rainforest protections at the top of his agenda. That could throw into doubt more acreage expansion in Brazil. Lula also campaigned on more stringent regulations for sustainable farming practices. In his victory speech on Sunday night, Lula proclaimed that Brazil is "not interested in the role of an eternal commodity exporter."
Those aren't the words buyers in these tight grain and oilseed markets needed to hear, especially as high prices are (literally) begging the market to bring more acres into production after several key global food producers have suffered weather-related crop shortfalls over the last couple years, in conjunction with the Black Sea conflict that has further constricted global food supplies.
The Brazilian election uncertainty as well as the added ambiguity with which Lula will step into office sent the Brazilian real and stock market tumbling over the last couple days. Brazil's soybean and other ag exports are not an insignificant contributor to the country's GDP – USDA's Economic Research Service estimates that the food and ag industries comprise 29% of Brazil's GDP.
Food and ag in the U.S. only makes up 5% of our GDP by comparison.
Impacts to U.S. soybean growers
The Brazilian real has weakened 3% since markets opened on Monday following Lula's runoff election win. A weaker real is bearish for U.S. soybean export prospects. The cheap real (and stronger dollar) makes U.S. soybean prices less competitive against Brazilian soybeans on the international market.
Lula faces a lot of economic and political headwinds as he enters office. As Naomi Blohm wrote in a recent Ag Marketing IQ column, it will also be interesting to see if Brazil becomes more "vocal regarding Russia's war in Ukraine" though Blohm notes that Brazil's strategic alliances with China could dampen any sort of pro-Ukraine stance Lula may look to make.
But it will be more interesting to see if – and how – crop acreage and export volumes will grow in Brazil during Lula's term in office. Ag Resource's Dan Basse has frequently been quoted over the last year calling for another 25 million soybean acres to be brought into production to meet growing global edible oil and biofuel demand.
Markets will heavily on South America to fill that order, as acreage in the U.S. and China is largely tapped out and expansion plans in Ukraine and Russia are likely shaky in the near-term. But Lula's presidency poses risks to global soybean expansion and that is reflected in recent rallies in the soybean market, as well as downturns in the Brazilian real and stock markets.
It will be well worth U.S. farmers' time to follow these developments more closely in the coming months. Surging hog and retail pork prices in China are pushing soybean crush margins back into profitable territory. China has invested heavily in Brazilian agricultural and infrastructure in recent years to ensure it can source plentiful soybeans – as well as corn – at an affordable rate.
But if Lula reduces China's access to Brazil's record-breaking soybean and growing corn crops, Chinese buyers may be forced back to U.S. shores for more affordable grain and oilseed supplies. That's not a bad prospect for U.S. producers at any rate, though it does add another layer of uncertainty and volatility to the current market environment.
About the Author(s)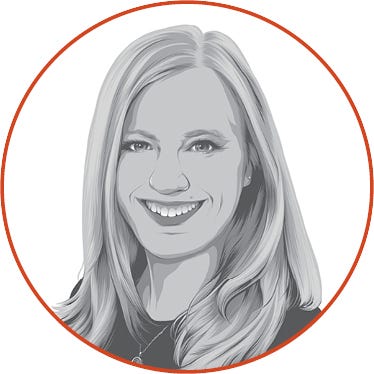 Grain market analyst, Farm Futures
Holland grew up on a dairy farm in northern Illinois. She obtained a B.S. in Finance and Agribusiness from Illinois State University where she was the president of the ISU chapter of the National Agri-Marketing Association. Holland earned an M.S. in Agricultural Economics from Purdue University where her research focused on large farm decision-making and precision crop technology. Before joining Farm Progress, Holland worked in the food manufacturing industry as a financial and operational analyst at Pilgrim's and Leprino Foods. She brings strong knowledge of large agribusiness management to weekly, monthly and daily market reports. In her free time, Holland enjoys competing in triathlons as well as hiking and cooking with her husband, Chris. She resides in the Fort Collins, CO area.
Subscribe to receive top agriculture news
Be informed daily with these free e-newsletters
You May Also Like
---