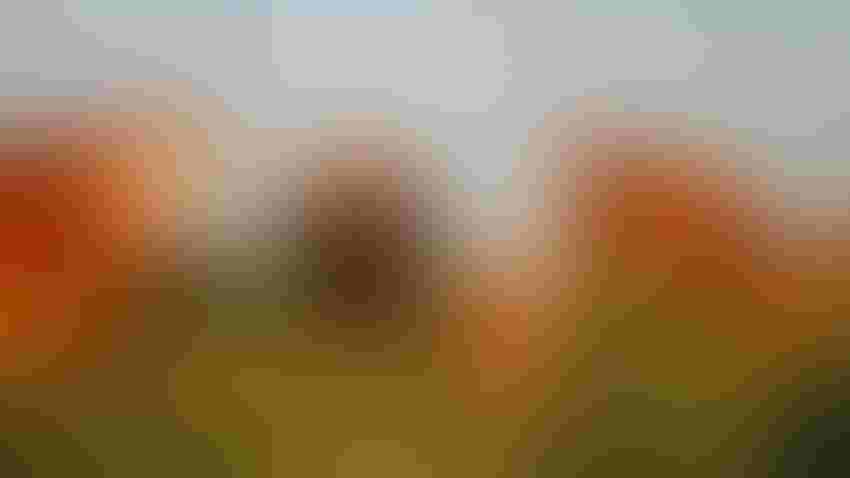 TOP SPOT: Agriculture is the No. 1 industry in Nebraska, and beef is the No. 1 ag industry. That's why beef producers need to stand up for themselves and dispel the myths surrounding beef and livestock production.
Curt Arens
As I walked around campus and talked to students about the latest seminar that the University of Nebraska food science department hosted, I have received many emotional responses.
Recently, that department invited Patrick Brown, CEO of Impossible Foods, to talk about his work in the food industry. His presentation would have been perfectly acceptable to UNL animal science students, except for the title and content of his talk, "Doing the Impossible: Making the Global Food System Sustainable, One Burger at a Time."
Many animal science students felt that their industry was being attacked by this presentation, and that the animal science industry overall was not portrayed correctly using scientific facts.
With claims that included "animal agriculture is not sustainable," along with the age-old claim about "cows producing a lot of methane," the livestock industry wasn't portrayed in an accurate light.
The response
To stand up for the livestock industry we all love, UNL graduate students and others went right to work to put together a symposium to rebut Brown's claims.
At this follow-up symposium, IANR Vice Chancellor Mike Boehm told the students, "The caliber of the scientific discussion did not fit the caliber of what our students were looking for."
He went on to say that he was proud of the animal science students for stepping up to the challenge and putting together a symposium that would uphold the standards for science and research that the university is known for.
Tryon Wickersham, a professor of ruminant nutrition at Texas A&M University, was invited to share his research of cattle as the "ultimate upcyclers." Through his research, he has found that ruminants can use sources of biomass that other meat producing animals cannot.
These low-quality forage sources also cannot be consumed by humans. By taking these low-quality food sources, cattle can convert them into a high-quality protein source for human consumption.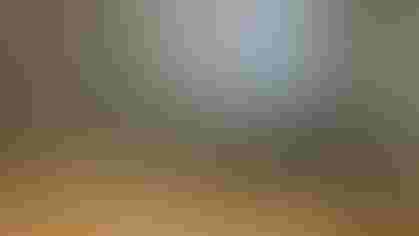 NO BEEF WITH BEEF: Tryon Wickersham (right), professor of ruminant nutrition at Texas A&M University, spoke at a symposium organized by UNL animal science students on campus in Lincoln to dispel multiple popular myths about the cattle and livestock industry, the production of meat products, and animal agriculture in general. (Photo by Elizabeth Hodges)
To address the elephant in the room — comparing plant-based protein sources to animal-based protein sources — Wickersham taught us about digestible indispensable amino acid scores. Through these scores, researchers can quantify the capacity of a protein source to meet the requirements that humans have.
Just to do a quick comparison, corn has a DIAAS of 36.8; where beef has a score of 112.0 — about three times the amount of usable amino acids.
As for methane that is produced by cattle, when comparing the pounds of protein to the pounds of methane produced, feedlot cattle are a little under a 1-to-1 ratio. But when looking at their net protein contribution, the beef sector's numbers are through the roof.
By using these numbers, researchers can see not only the social sustainability side of things from cows' ability to provide protein, but also the environmental sustainability side with their efficiency of nutrient utilization.
Where there are no cowboy hats
To prove his point about cattle as ultimate upcyclers, Wickersham said that if 770 pounds of corn were fed directly to children, you would be able to feed three kids. The catch with those three kids is that they would be overweight, because they would need to consume even more corn to reach their protein requirement.
However, if you feed those 770 pounds of corn to cattle, through protein upcycling, you could feed 18 children per year. This powerful image of the impact that the cattle industry has on creating a wholesome and reliable food source needs to be shared outside of the industry.
People in the agricultural industry know that cattle can take these low-quality forages and co-products to produce a tasty meal. However, this message needs to be spread to places where there are no cowboy hats.
Wickersham said that his favorite place to give presentations like this one is to a room full of nutritionists or people living in urban areas. It all starts with events like this, spearheaded by the upcoming generation of agriculturalists.
Subscribe to receive top agriculture news
Be informed daily with these free e-newsletters
You May Also Like
---