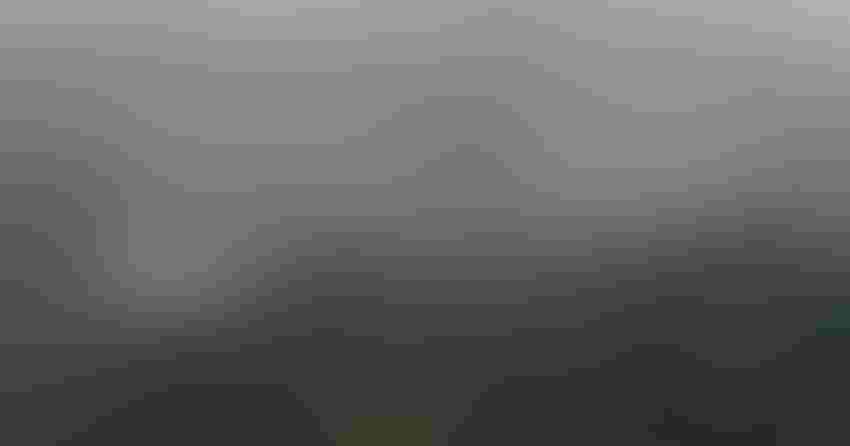 A US military helicopter is pictured flying above the U.S. embassy in Kabul on Aug. 15, 2021. Several hundred employees of the U.S. embassy in Kabul have been evacuated from Afghanistan, a US defense official said on Aug. 15, as the Taliban entered the capital.
WAKIL KOHSAR/AFP via Getty Images
When the USDA and other federal agencies started offering money for nation-building projects in Afghanistan, universities across the country – including the University of California, Davis, and Washington State University – jumped in to join the efforts.
The U.S. has spent nearly $3.9 billion for humanitarian aid in Afghanistan since 2002, including more than $543 million since fiscal year 2020, according to The Associated Press. Much of the work centered around agriculture, which employs more than 80% of the labor force and generates more than 40% of its economic output.
With the recent U.S. troop pullout and the Taliban's rapid return to power, the universities – which also include Texas A&M, Michigan State and others – have come up with thousands of names of former partners in the war-torn nation as potential refugees. Many of them are in hiding, as anyone who was ever affiliated with the U.S. is in danger.
Related: Extension programs scramble to save Afghan partners
How did we get to this point? In his book The Afghanistan Papers: A Secret History of the War, the Washington Post's Craig Whitlock uses obtained public documents to assert that U.S. leaders in three administrations deceived the public about America's longest war, insisting they were making "progress" when they weren't. According to the book, former Defense Secretary Donald Rumsfeld admitted he had "no visibility into who the bad guys are."
According to Britain's Sky News, we apparently tried to squeeze that information out of insurgents and others in our military prison in Bagram, with limited success. After the pullout, the Taliban freed those prisoners and reportedly started going door to door looking for those who once worked for the "enemies," according to the outlet.
Meanwhile, U.S. agencies have scrubbed their websites of any mention of Afghanistan, removing articles and photos that might identify those left behind, according to AP.
With all this peril, it's fair to ask: What will become of the nascent agricultural Extension infrastructure we spent so much money building for Afghanistan, with all of its participants having fled or gone into hiding? And will any growers want to be seen using the techniques or systems that would identify them as having worked with the West?
Related: Specialists harbor hopes, fears for Afghan farmers
Jim Hill, the now-retired associate dean of international programs at UC Davis, holds out hope that most of the growers helped by the Extension program will stay on their farms and use skills they learned. Perhaps he's right.
U.S. universities are involved in many countries, and they have taught much of the developing world to feed itself. But the events of the last few weeks have inspired protest songs like we used to hear during the Vietnam War. In this political environment, one couldn't blame regents if they hesitated a bit before devoting more time and resources to U.S.-involved war zones.
Subscribe to receive top agriculture news
Be informed daily with these free e-newsletters
You May Also Like
---