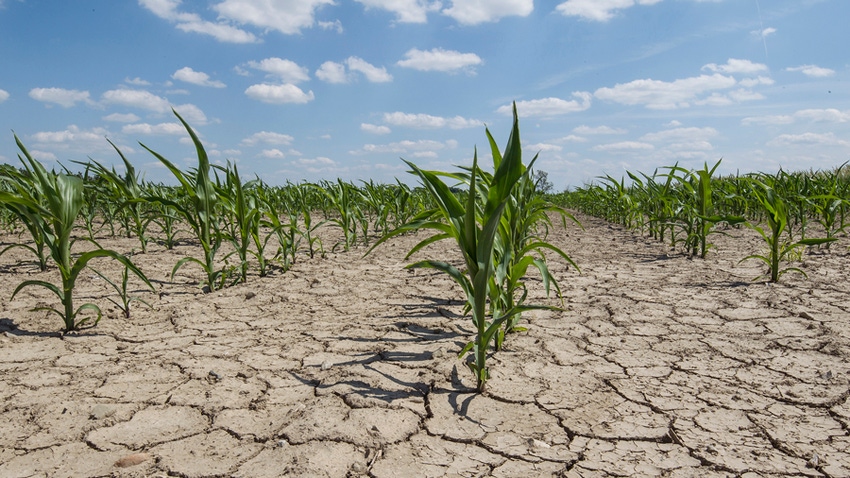 We went ahead and pulled the trigger on spraying corn this week in hopes that the forecast rain does come this weekend. We had been holding off, but decided it was time. Reasons we made the application: established weeds are still growing, we are pushing the GDU (growing degree unit) when we want to have applications completed, we are nearing the height limit to apply some herbicides over the top, and if rain does come this weekend it is a great chance to get the residuals in the soils and activated.
When it does rain, the corn will grow like a shot!
All that said, we are dry and need rain. Some areas are worse off than others. Forecast models have been shifting back and forth as we get closer to the weekend. One day showed an expected third of an inch, the next day an inch and a half, then back to three-quarters after that. Time will tell, but if rain misses, the situation will get bad quickly. Lighter soils are showing stress earlier each day.
We have been rather light on irrigation so far, making only one .5-.6" application on early planted fields. We felt the past couple of years we started too soon and didn't encourage roots to grow deeper. Hopefully we are doing the right thing.
I've been waiting for a rain so that I would have time (and better conditions) to put in the soil moisture probes. For the time being we are monitoring moisture via the old fashion shovel method.
Y-drop nitrogen
Next week, we hope to begin our Y-drop nitrogen applications. We still have some work to do to get the rig ready to roll. Parts are to arrive this Friday. It has been a bigger project than expected changing the Rogator from a dry machine to liquid.
Complications came from mismatched machine models, a couple of pinched wire harnesses, and some necessary general maintenance. There have been times when the service truck was sitting beside the machine that I thought we might have been better off sending the machine down the road to the next guy. However, once the project is done we will be able to use the machine for many more years.
Subscribe to receive top agriculture news
Be informed daily with these free e-newsletters
You May Also Like
---