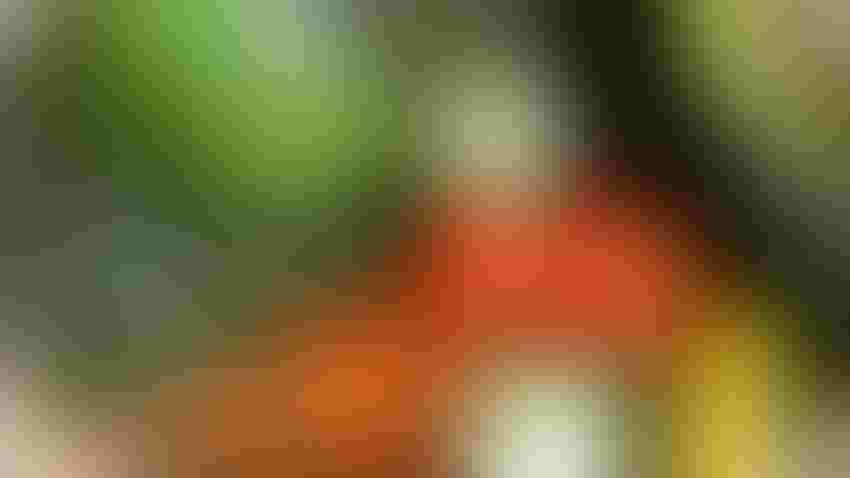 DOING SOMETHING RIGHT: My way of gardening may not always be the textbook way, but it turns out tasty results!
Joy McClain
While shopping for vitamins at my local health food store, I struck up a conversation with a 20-something employee. Her questions steered toward gardening and practices we use. Apparently, in our 30-plus years of growing our own food, we've done it all wrong.
Those hundreds of Mason jars I've filled and freezer space I lined up was accomplished through seedy measures according to her standards. I pushed back slightly and quickly realized that no matter what I said, I wasn't going to change her mind. I was either going to stare down the woman who has yet to place one seed into the soil and give her a piece of "loving" advice, or I was going to respond with kindness, knowing she was severely lacking wisdom through experience.
I chose the latter. I give her credit for desire and extended research. As she put it, "I'm studying and preparing for the day when I have a place where I can grow my own food." Translation: "I have never grown one plant, but when I do, thanks to online videos, I'm going to know more than the folks who've been doing it for decades."
Sometimes you just walk away with a blank stare!
We steward more than land. Discernment and self-control are beautiful character traits. I am not sure if there is any industry more heavily scrutinized than agriculture. Thanks to the Internet, every Joe has become an expert. Not all information out there is bad. Saying so would be as ridiculous as stating everything we read is absolute truth.
With animal activists breathing down the necks of producers and media pointing fingers at farm operations that surely practice sinister measures — down to our personal garden plots — I figure it best to keep one's nose to the grindstone and stare straight ahead.
Doing right things quietly
Maybe there's more behind the belief that patience is a farmer's virtue. We all assumed it was the wait for harvest. The gamble. The ever-changing variables such as equipment breakdowns, fluctuating markets, changing policy and government regulations. Turns out, a contributing factor are those who have zero to do with anything agricultural related but feel obligated to voice their opinions, no matter their experience — or lack of it.
I'm sticking to my own advice, which I have offered my children since they were in middle school. Time will speak of your character. Eventually, laundry must be hung on the line for all to see. Eerie, suspenseful music does not hover over fields as farmers plant crops.
The air is full of singing birds while we set tomato plants. No mournful, woeful dirge can be heard. Honest work in the dirt makes for a happy soul.
Another reason we don't always fight back: We're satisfied with our way of life, and there's plenty to keep us busy. Sticking our nose in other people's business is a waste of precious time.
The concept of stewardship is wound around agriculture as tight as the lid on the pickle jar. There are no more mindful folks than those working the land and raising livestock. We know it, so it doesn't matter if "they" know it. Resist the urge. Walk humbly and keep looking straight ahead.
McClain writes from Greenwood, Ind.
Subscribe to receive top agriculture news
Be informed daily with these free e-newsletters
You May Also Like
---