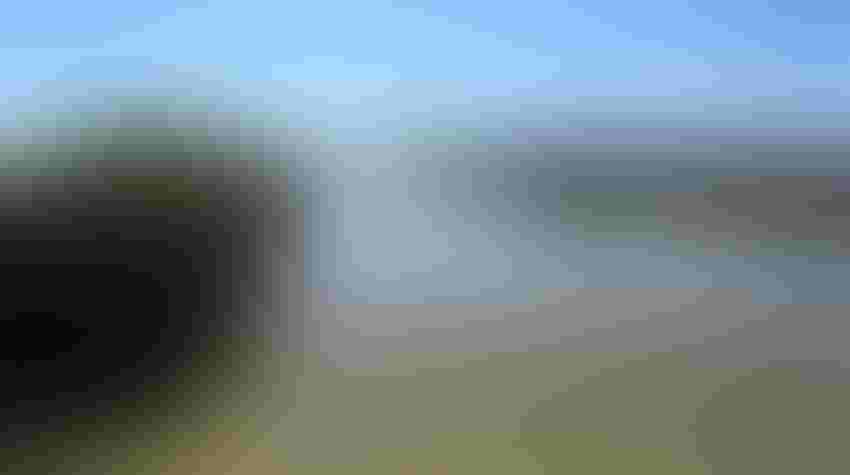 The Bear River rolls through northern Utah.
Tim Hearden
There are few issues in the West more contentious than its systems of water rights, as people in burgeoning urban centers start to gripe about water use by farms that date back generations. When there's a drought, the voices who call for an overhaul of water rights grow louder and bolder.
In a blog post in April, Natural Resources Defense Council senior water division director Katie Poole complained the current system in California is propped up by a "violent, racist and exclusionary history." She says state regulators should more strictly interpret their "reasonable use" doctrine to reflect the "changing reality" of modern times.
"It's hard to imagine (Gov. Gavin) Newsom standing up today to argue that using water to irrigate millions of acres of nut orchards is a more reasonable use of water than providing sufficient water for communities and rivers," she writes.
This conflict certainly isn't limited to California. Recently I was with a group of reporters who toured the watershed that feeds the Great Salt Lake, which is depleted by drought and overuse as the region's urban population booms. Growers in that region are smarting from criticism from city dwellers who resent their irrigation of hay and cattle ground.
(This was an amazing four-day tour organized by the Intermountain West Joint Venture, a Montana-based conservation group. I'll have much more about this tour soon.)
However, recent California court decisions demonstrate that upending the West's more than century-old water rights mechanisms is probably easier said than done. In mid-September, the state's 6th District Court of Appeal issued a ruling protecting the longstanding water rights of farmers, ranchers and water agencies.
The court ruled that the State Water Resources Control Board has no authority "to curtail an entire class of pre-1914 appropriative water rights solely on the basis that the Board believes that there will be insufficient water to serve all pre-1914 appropriative water rights."
California Farm Bureau Senior Counsel Chris Scheuring called the ruling "a recognition that the state can't regulate itself out of a water supply and demand crisis by targeting senior water rights, and a signal that we must renew our focus on new supply and infrastructure."
This wasn't the first time courts have taken issue with curtailments. During the last drought a few years ago, senior rights holders won a ruling that the state issued curtailment orders without due process.
Political guru Dan Walters of CalMatters suggested last year that more frequent droughts will force California to "re-think its entire water system," including water rights. Perhaps those discussions will take place throughout the West, as intensifying drought puts waterways such as the Colorado River and the Bear River in Wyoming, Idaho and Utah to the test.
But as ingrained as water rights are in the fabric of the West, you can expect those deliberations to be lengthy, contentious and expensive.
About the Author(s)
Subscribe to receive top agriculture news
Be informed daily with these free e-newsletters
You May Also Like
---