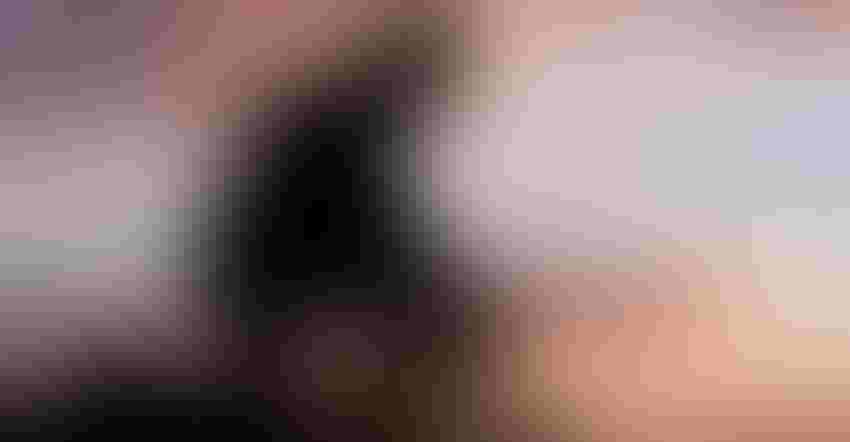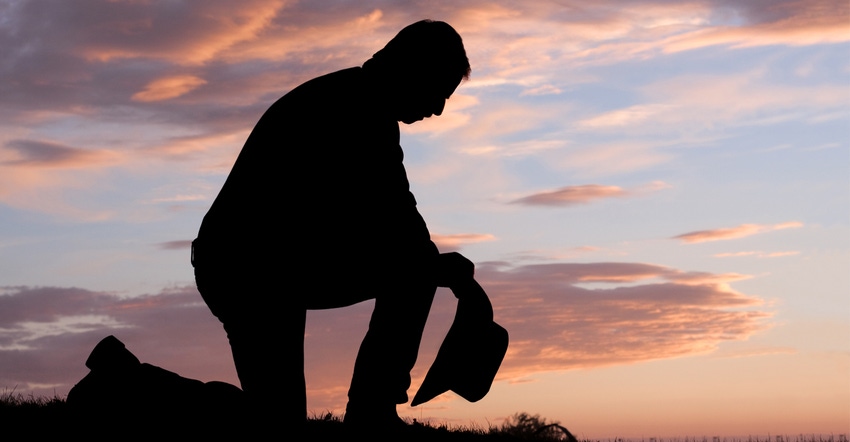 HELP IS THERE: The Dec. 15 Four-County Wildfire in Kansas left many farmers and ranchers picking up the pieces of homes and farmsteads. But more than ashes are left behind after a wildfire — there's also trauma and grief. And if left unaddressed, it can cause problems down the road for survivors. The Kansas Department of Agriculture website, kansasagstress.org, has resources available.
DaydreamsGirl/Getty images
Reactions to trauma do not come with a convenient Zoom invite that you can download to your online calendar. There's no recommended planting and harvest dates for when you should experience the stages of grief. Duct tape, baling wire, WD-40, a shot of Tordon or a spot-weld is not going to fix this situation.
Farmers and ranchers know how to deal with the practical, tangible bits of life.
But, if the problem is psychological — often the answer, in their minds, is to just work harder and ignore the symptoms.
I saw it in my farming community growing up. Lose your favorite cow dog to old age? Go weld something in the shop. Debts piling up faster than income is coming in? Go cut down cedar trees in the pasture. Spouse get a bad test result from the doctor? Better go scout for pests in the wheat, or corn, or sorghum, or whichever crop is growing.
The thing is, trauma and grief will not be ignored. They will wait until after you're done with those tasks, when you think you're over the pain. Just when you think it's safe to let your guard down — and then they'll come roaring out of nowhere.
And after a wildfire, like the Dec. 15 Four-County fire, you can bet trauma and grief are waiting to ambush you.
Voice of experience
Right now, our neighbors who were in the path of that blaze have their hands full just sorting through what's left of their farms and ranches. They're navigating government programs and trying to find replacements for records. They're trying to build fence and doctor surviving livestock. And these things can't be put off, I know.
But taking steps to address the trauma and grief of what they experienced on Dec. 15? That can't be put off, either.
The first thing emphasized during the Dec. 29 informational meeting in Natoma was mental health care resources for survivors. Jenny Giles-Betschart, of Giles Ranch, which was burned in the 2017 Starbuck Wildfire, shared her family's takeaways from that disaster in the hopes that it could help others.
• Let others lift you up. She says it's not a rancher's nature to be in the position to accept help. But letting others take care of you isn't a sign of weakness, and someday you may be in a position to pay it forward.
• Take care of your family. If you can tuck your kids into bed tonight, you have everything that matters, she said. While there's so much that has to be done, putting your spouse and your kids first needs to be at the top of your list.
• Speak to someone. There are counseling options that fit all schedules. There are online options through Zoom. If you don't think you yourself need counseling right now, at least make it available to your children, she said. "In the end, your kids are going to need to talk to somebody if they went through the fire," she said. "They don't know how to express to you or to others what they went through." But a counselor can help guide that process.
• Take a vacation. In a few months, after things have settled a little, take some time to take the family somewhere, even if only for a day or a weekend. Doing something fun together helped her own family.
• Take care of insurance now. If you lost your home, next to putting down injured animals, this will be the hardest thing you have to do, she advised. Trying to remember in detail a lifetime of items lost to a wildfire is only more difficult the more time that elapses. Get it done quickly for your peace of mind.
• Take a minute for yourself. If you aren't taking care of yourself, and you're not taking care of your family, nothing else will fall into place. So, take the time to stop and thank God for what you have left, and ask for the strength to keep going, she said.
Mental health is health care
Kaley Conner, outreach, education and marketing manager for High Plains Mental Health Center in Hays, said symptoms of trauma to watch for after a critical incident, like the wildfire, can be varied and may include physical reactions such as: stomachaches, diarrhea or vomiting, feeling weak, chills or sweating, dizziness, fatigue, rapid heart rate, elevated blood pressure, muscle tremors, headaches, sleep disturbances, nightmares and grinding teeth.
They can also be behavioral or cognitive, including: feeling jittery, startling easily, hypervigilance, change in sleep habits, change in appetite, social withdrawal, changes in typical behaviors, loss of interest in activities or hobbies, emotional outbursts, avoidance of thoughts or situations related to the event, feeling overly suspicious, confusion, difficulty remembering or making decisions, flashbacks, preoccupation with the event, or intrusive thoughts or images.
They can even be delayed weeks or months after the trauma, Conner added — which is why it's important to talk to someone to navigate these responses, she advised.
"Mental health care is health care," Conner said. "We need to take care of our brain, just like we need to take care of our heart and lungs. Reaching out for help is a sign of strength — never a sign of weakness."
The High Plains Mental Health Center has 23 service locations in the 20 counties of northwest Kansas and offers telehealth appointments over Zoom. The regular office number is 785-628-2871, and you can read more about the services they offer at hpmhc.com. The Kansas Department of Agriculture also offers the kansasagstress.org website with resources for farmers around the state.
Finally, if you or someone you know needs help outside of office hours, High Plains Mental Health offers a 24/7 Crisis Hotline at 800-432-0333.
There are just some things hard work can't fix. And there are some problems we can't find the answer to in the toolbox on the back of the pickup. Don't let trauma and grief ambush you. Help is there.
Subscribe to receive top agriculture news
Be informed daily with these free e-newsletters
You May Also Like
---