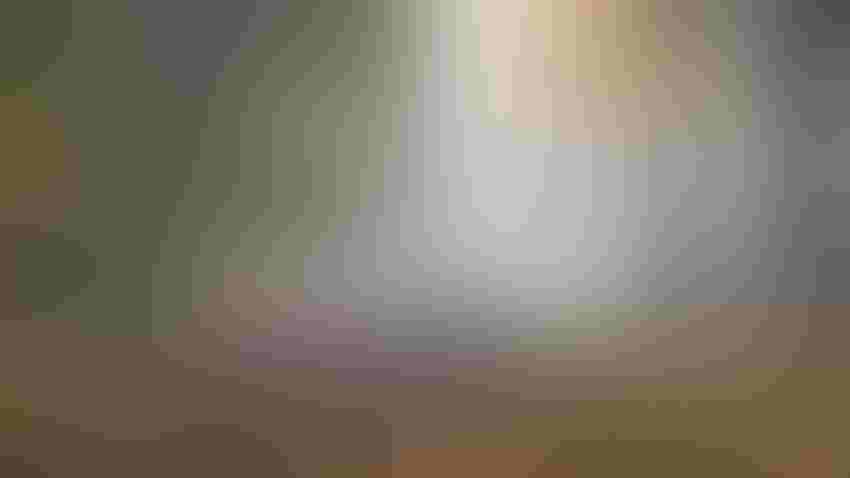 HUNTING LAND: Land ownership means the opportunity to plant food plots and create water features for wildlife. You can also build a permanent deer blind in a favorite spot.
Jevtic/Getty Images
After eight years of active Marine duty, my oldest daughter is stepping back and moving to the Marine Reserves. Elizabeth and her husband, Andrew, and their newborn baby girl, Madelyn, are also moving home to Michigan from Lafayette, Ind., searching for new full-time jobs and a new home — yes, I'm ecstatic.
It's been almost a yearlong search. While they are not farmers like her sister and her husband, they are avid hunters. Acreage was as important as the house.
There's no debating land is a good investment, but boy is real estate getting pricey for the luxury of open space, peace, quiet and the natural life. They recently closed on 10 wooded acres and a beautiful home in Haslett, Mich. They would have liked more, but it comes with a hefty mortgage.
So, when I came across this list put out by GreenStone Farm Credit Services, I thought it might help to ease the monthly sting. It's important to reflect on what you are gaining.
If you're considering buying hunting land, here are five top reasons to do so:
1.You call the shots. When you're hunting on your own land as opposed to someone else's plot, you control your surroundings. You're able to ensure peace and quiet, set up your deer blind before opening day and make your own outdoor paradise customized for your needs.
You also regulate who uses the property — whether it's inviting family, letting friends come by or if you want the whole space to yourself — it's all up to you.
In many cases, there's a better chance at scoring a deer on your own land because you're not sharing the space with dozens of other hunters, like on public state land.
Fewer people on the land also means it's safer to hunt with fewer hunters competing for the same deer. 
2. Land holds value. Are you interested in buying property as an investment? The universe isn't making more land, so any acreage purchased is an investment — and purchasing hunting land could be profitable in helping to build equity long term.
Unlike a stock certificate that sits in a safe for 30 years where its value is completely out of your control, land appreciates in price. Plus, you can use it as it does.
Buying land also means it can be sold in the future to turn a profit, as opposed to leasing or renting hunting land. 
3. Make it yours. Hunters know there are certain conditions that attract whitetails for the perfect hunting experience. When owning hunting land, owners can improve the habitat to create ideal conditions for hunting and for wildlife living.
Land ownership means the opportunity to plant food plots and create water features for wildlife. You can also build a permanent deer blind in a favorite spot.
For multiday hunting adventures, landowners can go a step further and build a cabin or cottage to sleep in or create a more permanent hookup for a camper. Retire in the country, have a rustic cabin getaway spot for your family, or have a place to crash during winter snowmobiling. 
4. Support the future. Do you want to make memories that last a lifetime? Hunting and spending time in the great outdoors with children and grandchildren, friends or a significant other is a great way to do just that. Owning your own hunting land ensures a safe, pleasurable experience for all.
Having a cabin can be a perfect opportunity to get away from the hustle and bustle of life and spend time unplugged with family and close friends.
Having extra land also allows you to pass down property to future generations because, as mentioned, the universe isn't making any more land.
5. Earn extra cash. You may ask yourself, "How can I make hunting land ownership more affordable?" Well, when you're not enjoying your hunting land, other people can, which can help your bottom line.
If you have a cabin or even a camper on the land, you can rent it out on sites such as Airbnb and Vrbo to earn extra income. 
Part of the land can also be leased to other hunters on an annual or seasonal basis.
This extra land might inspire some hobbies such as beekeeping, selling fruits and vegetables, or harvesting timber, all of which can turn a profit on top of a regular income.
Subscribe to receive top agriculture news
Be informed daily with these free e-newsletters
You May Also Like
---