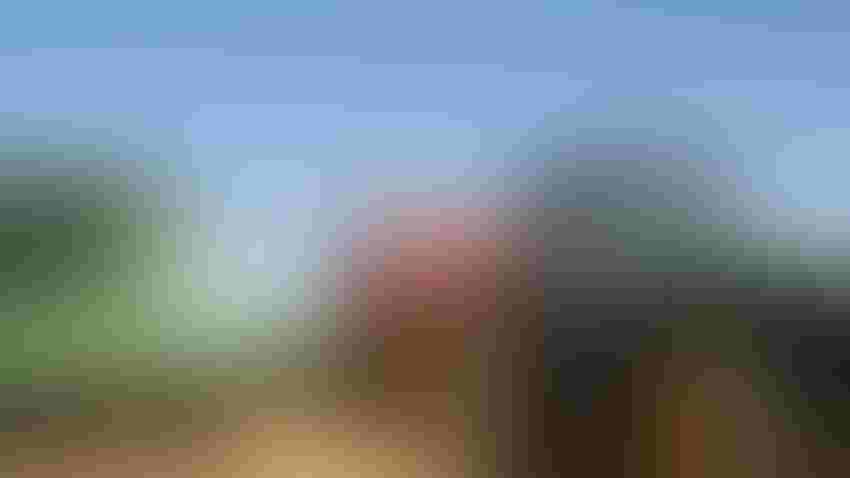 RISKS GALORE: There are production and human risks throughout any farming operation, no matter what season it is. Managing that risk takes education and strategic planning.
Curt Arens
The agricultural economy in 2023 has been relatively strong by any historical measure, but it has also been clouded by a great deal of uncertainty and concern from producers.
Crop producers are beginning to assess concerns they have had all season over growing conditions and production potential. Producers face the uncertainty of global markets and conflicts, and they face the pressure of tighter margins as some commodity prices fall back while higher production costs persist.
They also face uncertainty in the policy arena, be it a new farm bill that is behind schedule or various federal and state policy developments that shape the operating environment for agriculture.
Whether it is these specific issues or many others, producers have always needed to pay attention to and manage risk to be successful. In today's operating environment, producers face a broad range of risks from production and market risks to financial, legal and human risks.
Production risks
The production risks of 2023 include the effects of droughts, floods, storms and more. Coupled with the uncertainty of markets trying to balance production and supply prospects against global demands and conflicts, producers face an increased level of risk and uncertainty for revenue and profitability and ultimately financial success. Integrating the range of production and market risk management tools effectively can be a continual challenge for producers.
Prices for many agricultural commodities have weakened over the past several months, even as they remain strong by historical standards. The real challenge, however, may be that output prices are weakening while input costs remain persistently high.
Costs have been rising sharply over the past few years, but higher commodity prices helped producers keep up. If commodity prices are now falling back toward long-run averages, margins could be the biggest challenge ahead for producers as production costs are slow to adjust. The resulting impacts on cash flow and profitability could stress the financial performance of operations and put an even greater emphasis on managing financial risk.
In the legal arena, both the development of new policies and the process itself have created risks and uncertainties for producers. Shifts in policy related to production methods — whether driven by federal, state or even supply chain requirements — could push producers toward a new operating environment.
At the same time, the lack of progress in some policy areas such as trade policy and federal farm policy leave producers with substantial questions as to the future of a federal safety net and trade-related market prospects.
Human risks
Human risks may be among the hardest to quantify and address, but they may be the most fundamental to the success of farms and ranches over time. A tight labor market creates challenges for many operations that look to find, hire and retain quality workers.
Importantly, human risk is much more than just hired workers and personnel management practices, as most farmers and ranchers work together with family members in operations every day. They may face similar management and communication issues with family members as they do with employees, but they also face the prospects and challenges of how to manage family relationships and ultimately transition what is often a multigeneration operation.
With all of these human risks and other risks on the table, it can be easy to overlook another fundamental human risk of personal and family health and well-being. Managing an operation can be challenging and stressful, even more so when conditions are not favorable, or expectations of business partners or family needs add up.
Addressing personal and family health and well-being and identifying resources and tools to assist is a critical component of human risk management and of overall farm and ranch viability.
Offering help
Helping producers prepare for, adapt to and overcome these challenges is part of the broad educational mission of the Extension Risk Management Education program. The University of Nebraska-Lincoln hosts the North Central ERME Center, one of five risk management education centers around the country competitively funded through USDA's National Institute of Food and Agriculture.
The North Central ERME Center has the responsibility of supporting producer education efforts across the region (from Kansas to North Dakota to Michigan and Ohio and back) to help producers achieve real risk management outcomes and improve farm profitability and business success.
The fundamental purpose of the ERME program nationally is to support local programs that reach producers with the education they need and demand. Those programs, in turn, help producers gain the knowledge and skills to understand risks facing their operations and to develop and implement the practices to address them.
The North Central ERME Center has been awarded funds from USDA since 2001 to deliver this support in the region and will be announcing its next round of funding opportunities in September for educators and groups looking to deliver education to producers in the coming year.
For those interested in delivering education, for producers interested in educational projects, and for those interested in the results of nearly 500 funded projects to date, we invite you to visit the center website at ncerme.org and the national program website at extensionrme.org.
Lubben is the Extension policy specialist at the University of Nebraska-Lincoln.
Subscribe to receive top agriculture news
Be informed daily with these free e-newsletters
You May Also Like
---