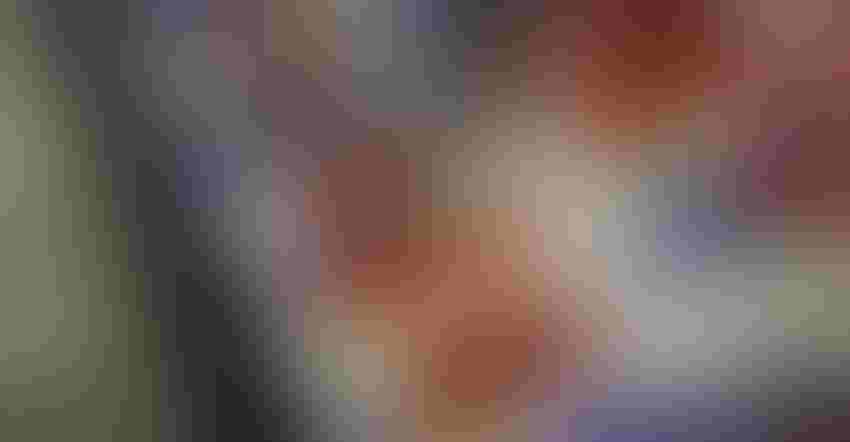 EAT YOUR VEGGIES: You don't have to produce prize-winning state fair vegetables or fruit, such as the tomatoes pictured here, to feed your family.
Curt Arens
About 30% to 40% of food produced in the U.S. is wasted, based on estimates from the USDA Economic Research Service. Looking at data from 2010, that adds up to 133 billion pounds of food worth $161 billion.
In addition, EPA estimates that almost 14% of total municipal solid waste in the U.S. in 2010 was food waste, with less than 3% of that amount being recycled or recovered in any way. Think about the wasted land, water, labor, energy and other inputs that go into those numbers along the supply chain, from the farmer all the way to the consumer.
COVID-19 has brought food security issues to the forefront, even in rural communities where the food is produced. Disturbances in the supply chain caused by illnesses and closure of slaughterhouses and other processing plants has exposed some weaknesses in our system under these challenging circumstances.
Farmers themselves often don't butcher their own hogs and beef like they used to, and they may not garden or preserve produce as they did years ago. These practices have become somewhat of a lost art, but many traditional farm practices can help consumers learn how to preserve and protect their food from waste and make their families more food secure.
These days, farm families and rural consumers are food consumers, too, and rely on the same distribution system as everyone else. While farmers work hard every day to produce enough food to feed the world's growing population, imagine how much more food secure our world would be if even a fraction of this food waste could be curbed.
To me, farmers should be leading the charge in helping their customers, the consumers, to reduce waste in every way they can. Many common-sense approaches that farmers use in their homes and operations every day could be helpful to consumers trying to save on their food budgets and provide better food security for their families:
Add space. Around our house, it seems we never have enough refrigeration or freezer space. To me, adding another freezer and refrigerator to the household is a key to offering additional ways to preserve produce and save leftovers for another meal or two.
Make a list. I do a lot of the grocery shopping for our household, and my memory isn't what it used to be. So, I've learned to make a list of items we need ahead of time, depending on a mental menu I may have developed for the week. We have plenty of cupboard space, so I might load up on items that are on sale, nonperishable and that I know we'll use over time. Besides, having a list keeps me from buying items we don't need.
Take inventory. I also needed to get into the habit of looking in the refrigerator and cupboards before going grocery shopping, taking inventory so I know what regular items we have plenty of and which ones we will be needing for the week or the month ahead on items that will keep over time.
Do it yourself. When I was a kid, a bunch of neighbors gathered together each spring to butcher several hogs and a couple of beef cows. It was a great neighborhood social gathering for butchering and processing the meat. But the process provided a freezer full of fresh meat for each family that helped. These days, we still purchase a critter from a neighbor and have the local locker plant do the processing, so our freezer is usually still full.
Reap what you sow. The garden around our place isn't that big, but it is adequate for our family. Gardening for our family not only provides fresh vegetables when we want them, but it also provides a sort of mental health outlet. The sunshine, fresh air and invigorating exercise of pulling weeds and tending a garden are just what the doctor ordered for our family members on cool summer mornings. If you attend county fairs or the state fair, you most likely have noticed how talented 4-H and FFA gardeners are by the produce they display.
As farmers, we can't solve every food waste issue around the world, but consumers could take a page from common-sense farmer tips to reduce the food waste for their families. Learn more tips for reducing food waste through Nebraska Extension at food.unl.edu.
About the Author(s)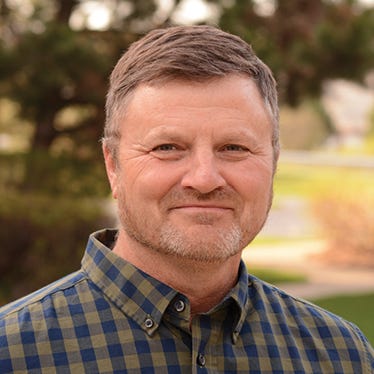 Curt Arens began writing about Nebraska's farm families when he was in high school. Before joining Farm Progress as a field editor in April 2010, he had worked as a freelance farm writer for 27 years, first for newspapers and then for farm magazines, including Nebraska Farmer.
His real full-time career, however, during that same period was farming his family's fourth generation land in northeast Nebraska. He also operated his Christmas tree farm and grew black oil sunflowers for wild birdseed. Curt continues to raise corn, soybeans and alfalfa and runs a cow-calf herd.
Curt and his wife Donna have four children, Lauren, Taylor, Zachary and Benjamin. They are active in their church and St. Rose School in Crofton, where Donna teaches and their children attend classes.
Previously, the 1986 University of Nebraska animal science graduate wrote a weekly rural life column, developed a farm radio program and wrote books about farm direct marketing and farmers markets. He received media honors from the Nebraska Forest Service, Center for Rural Affairs and Northeast Nebraska Experimental Farm Association.
He wrote about the spiritual side of farming in his 2008 book, "Down to Earth: Celebrating a Blessed Life on the Land," garnering a Catholic Press Association award.
Subscribe to receive top agriculture news
Be informed daily with these free e-newsletters
You May Also Like
---