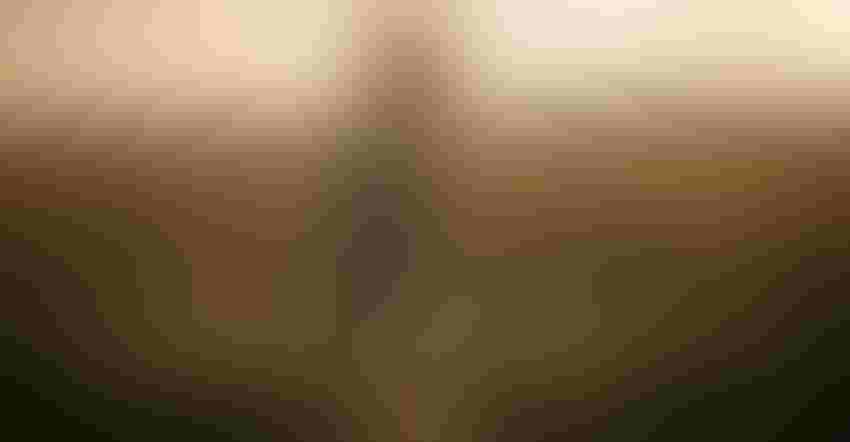 COPE WITH STRESS: Farming is a stressful profession. It seems to get more stressful every year with price increases, hard-to-find parts, and fewer farmers around for support or to help each other.
eclipse_images/Getty Images
Back when COVID-19 first started, Sheilah was stressed to her max.
She'd cry, couldn't sleep and was just down. I tried to be there for her and be supportive, which she recognized, but she'd say things like, "I know you're trying to be supportive, but you're not there working with me going through it. You can't really understand what it's like."
When things finally started to open back up, her nurse friends and her started to have "girls night." At first, I thought this would be a once or twice thing. But it has evolved into at least once a month, if not more, of the girls getting together — even now when most of the women don't even work together anymore.
Sheilah tells me they start out by catching up, but by the end of the night, conversations evolve. They become deeper and more real. Nothing is off limits, and no one judges what the other says or how they feel. When someone in the group is feeling stressed, they reach out to each other via group text, or simply say, "I need a night out."
At first, it was a way for them to deal with the pandemic, but now it is so much more than that. It's a way for all of them to speak what's on their mind. To talk about joys, concerns or worries. To support each other and get advice. To deal with the stress of everyday life.
It took me a long time to really see the benefit of her going out with her friends. But after a dinner out, and probably some wine, she is always more relaxed and seems less stressed.
Farming is a stressful profession. It seems to get more stressful every year with price increases, hard-to-find parts, and fewer farmers around for support or to help each other. I've been feeling that a lot lately, and reading or hearing about farmers who have ended their lives because of the stress of it all leaves me shaking my head and makes me wonder what I can do to help my fellow farmers, or myself.
Last spring, Sheilah told me she was going out with her friends. I was irritated already and made a comment along the lines of, "How come you always get to go out with your friends, but I never do?"
Her reply was, "You've never said you wanted to. And you've never brought it up before. I have no problems with you doing that. I think it would be great. When do you want to go?"
I didn't have an answer for that.
Then she went on. "You have a whole network of farmers across the state that you call all the time when you have a question, or a concern or just to check in. I know it's harder for you to get away when you're busy [and also the most stressed], but I thought these phone calls and keeping in touch gave you the equivalent of what I get when I go out with my friends."
I responded with, "No one wants to hear me complain." To which she said, "Of course they do. They are your friends, and they get it."
I hadn't thought about it in those terms before. But she was right. I oftentimes would pick up the phone and call someone, and tell them about what was going on, sometimes before I would even talk to her. And although Sheilah gets the farming life and is my biggest supporter, sometimes I just need that age-old guy talk. 
With that said, I think guy time in the offseason should become more of a priority. Those checking-in phone calls should never stop.
Support is huge in this profession. While our spouses are always there for us, sometimes we just need someone else to listen. Someone neutral who will tell us their viewpoint, be supportive and then also relay what rotten luck they've been having as well. And someone who can laugh at us when we tell them that we messed up.
Never be afraid to pick up the phone and reach out. Next to family, other farmers are our biggest supporters, and we must be there for each other.
Likewise, if you notice someone you know is struggling, reach out to them. Don't wait for them to call you. My wife has recently taught me that a simple phone call can be so much more.
MIke and Sheilah Reskovac and their sons farm near Uniontown, Pa. Check out all of their "Two Hearts, One Harvest" blogs.
Subscribe to receive top agriculture news
Be informed daily with these free e-newsletters
You May Also Like
---