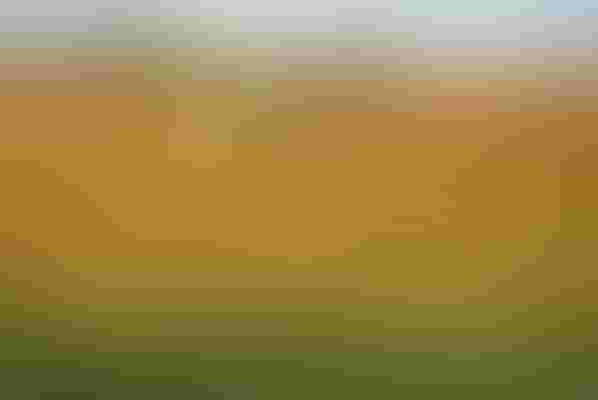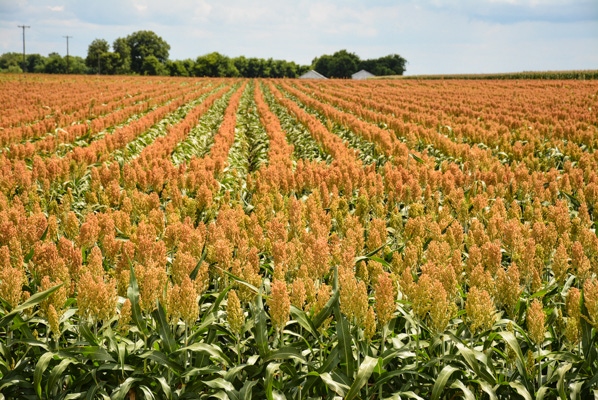 I don't have to remind anyone that this year has gotten off to a rough start. With COVID-19 lockdowns, racial unrest and market uncertainty, 2020 has been a year to remember.
Now, persistent drought conditions are threatening to throw an additional wrench into the works across the Sorghum Belt, and many farmers are facing more production uncertainty than in any year since 2013.
For readers in areas where trees are a little more abundant than they are in Lubbock, Texas, orange skies at any time prior to sunrise or sunset are a rare occurrence. Here, we have them each spring when the wind begins picking up our red topsoil and moving it around — sometimes to locations a couple states over. This year has been a little worse than normal, serving as a perfect reminder of why no-till farming has become a way of life on the High Plains.
While the practice's predominance outside this region is driven less by the need to control wind erosion and more by fertility and water erosion concerns, its impact has been no less important. Today, 86% of sorghum farmers make use of no-till or conservation tillage practices.
What other conservation practices are important for sorghum farmers? And, what are the organizations for which I work — National Sorghum Producers and the Sorghum Checkoff — doing to promote the usage of these practices? Our farmers are phenomenal conservationists already, so we're doing a lot in this important area.
First, the Sorghum Checkoff recently hired a sustainability director, Kira Everhart-Valentin, who formerly worked for Kansas State University, where she led international programming tied to genetic advancement of sorghum in harsh environments like Africa.
Along with adding Everhart-Valentin, the board made several strategic investments in sustainability, including in data collection, communications and partnerships with sustainability organizations. Together, these investments in staffing, information and relationships represent the nexus of a new effort which will be central to the sorghum industry's activities for decades to come.
Second, and as I mentioned, we've made significant investments in data collection aimed at quantifying our farmers' footprints and finding ways to improve.
Specifically, National Sorghum Producers is about nine months into a partnership with the USDA Natural Resources Conservation Service centered on collecting and warehousing sorghum production information. The platform we've developed to collect this information is called KansCAT, and we hope to use it to be more effective in conservation policy at the local NRCS level in addition to quantifying our sustainability footprint.
Third, we're renewing our emphasis on conservation and sustainability partnerships. Currently, our chief focus is on our relationship with Pheasants Forever and Quail Forever. Complimentary to their commitment to no-till and conservation tillage practices, sorghum farmers are also supremely cognizant of their impact on wildlife. And, there are few if any relationships between commodities and wildlife more important than the relationship between sorghum as well as pheasant and quail populations.
This relationship makes a partnership between our organizations a natural fit, so we're doing all we can to jointly promote even more sorghum usage for habitat and food for pheasants and quail across the Sorghum Belt.
As I've written about numerous times, conservation and carbon are closely related, so our focus on conservation has the added benefit of promoting lower carbon intensity and thus higher value for sorghum-based biofuel here and abroad. Unsurprisingly, this tie makes our conservation activities some of the most important undertakings for our organizations. We're always looking for farmers who want to assist by providing data or being involved in other ways, so let us know if you're interested in helping out!
Duff is executive vice president for National Sorghum Producers. He can be reached by email at [email protected] or on Twitter @sorghumduff.
Subscribe to receive top agriculture news
Be informed daily with these free e-newsletters
You May Also Like
---