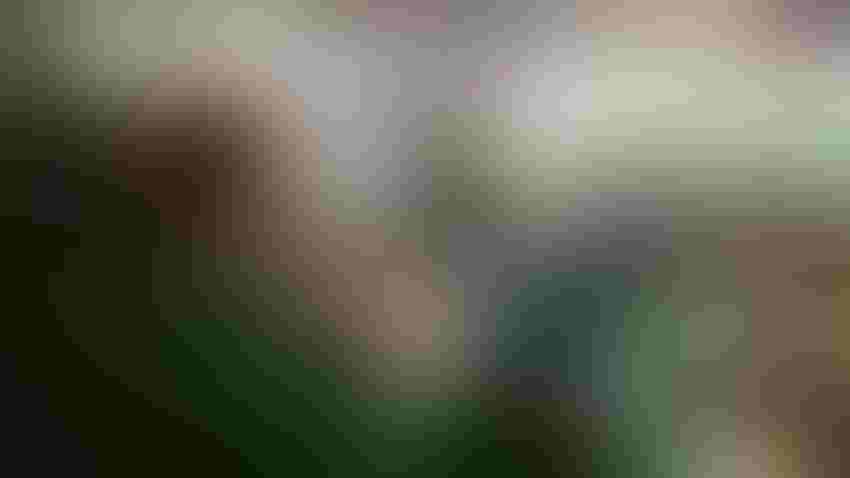 FAIRVIEW: Clare's trips to the Fairview Sale Barn in Fairview, Ill., are always memorable. A place with baby animals, cheeseburgers and daddy's hugs — what more could a girl want?
Betty Haynes
There is something special about a trip to the sale barn. This year we introduced our daughter, Clare, to a Cow Special at Fairview Sale Barn in Fairview, Ill. Between the occasional baby calf on display, the signature hum of auctioneer Brian Curless and endless cheeseburgers — she's already hooked.
I've wondered why there is something so comforting about sitting in stadium-style seating with the roar of bids and that familiar aroma of wood shavings and manure. But I'm certain it's the memories.
I grew up sitting at Reel Livestock Center in Congerville, Ill., with my grandfather, buying 4-H calves. As each calf walked across the scale, he'd lean over and ask what I thought it weighed. He could always guess each calf's weight within 10 or 15 pounds. I was never that close. And as a child, I was always mesmerized by this particular one of Grandpa's many superpowers. Also, no trip to Congerville was complete without stopping at the Busy Corner at Goodfield for a slice of pie.
The sale barn is also holder of the memories of hard lessons learned. Of watching the animals you've raised and grown to love as they walked across the scale at places like Greenville Livestock Auction in Greenville, Ill. And my mother explaining to me that it's OK to love our livestock but to understand that they serve a bigger purpose than living as pets. We gave them the best life we could for their short time on Earth.
Or it could be the memories of the flutter in my stomach, watching the man who would later become by husband bid on a bull at the Springfield Livestock Marketing Center in Springfield, Mo. He wore a cowboy hat and vest that read "Haynes Ranch," and I've adored him from the first time we met. I couldn't wait to share my life with this wide-eyed Missouri boy with dreams as big as mine.
Now, it's our turn to create our own sale barn memories with our daughter, Clare. What a gift it is to view the world through the lens of childlike wonder and to watch her sweet face light up in anticipation for the next lot. Watching her sit in her daddy's lap as her little fingers point in awe at each calf that walks across the scale — I could sit in that moment forever. And savor every minute of the lessons, the heartache and the sweetness of the sale barn.
What are your favorite sale barn memories? Share them via email at [email protected].
Subscribe to receive top agriculture news
Be informed daily with these free e-newsletters
You May Also Like
---