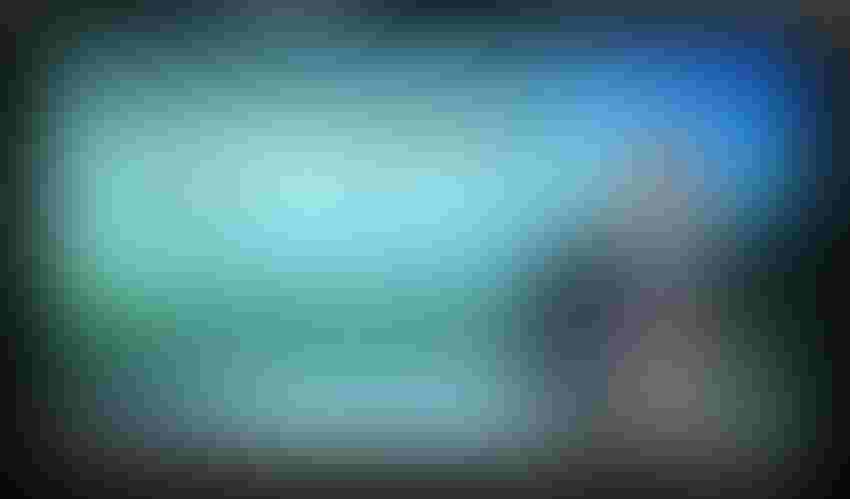 "The Market Day Report" on RFD-TV is streamed on a Roku device.
Tim Hearden
In a column a little over a year ago, I made a friendly suggestion to the folks at RFD-TV and the Cowboy Channel regarding distribution – that they would be better off in the long run focusing on streaming rather than trying to retain a presence within a cable-television model that has seen declining subscribership for a decade or longer.
As I wrote then, I've been a fan of RFD-TV since long before I started in agriculture journalism in late 2008. Even as the Redding Record Searchlight's county government reporter, I found the network's rural-oriented programming informative, as they covered topics important to many of my readers.
RFD has long been a home to Farm Progress' own Max Armstrong, whose show, "This Week in Agribusiness," includes newsmaker interviews with guests about trade, weather pressures and a host of other issues on the farm.
RFD and cable TV were a perfect fit when the channel was launched in December 2000 as the first to entirely focus on agribusiness, equine and the rural lifestyle, including shows with traditional country music and entertainment. Cable subscriptions were at their peak that year, with 68.5 million total U.S. subscriptions, according to the Federal Communications Commission.
Back then our idea of cord-cutting was to switch from our local city- or county-sanctioned cable company to satellite, which was cheaper, had way more offerings and in many rural areas provided a higher-quality picture and sound. The seemingly vast bandwidth of satellite made it easier for niche offerings like RFD-TV to find a home. As the network gained popularity, cable systems began to include it.
By the end of 2020, however, eMarketer is projecting that the total number of U.S. cable cord-cutting households will have risen to 31.2 million, and that another 6.6 million will have cancelled all their pay-TV subscriptions. As the subscriber base has tumbled, it has put more pressure on providers to stack their lineups with subsidiaries of major networks that market their channels as a bundle, and independent broadcasters like RFD are sometimes squeezed out.
RFD in 2010 launched its Country Club streaming service, but it was initially only accessed through a web browser and was fraught with dropped signals and buffering. The Roku TV app the network launched a few years later was a welcome addition, if a little cumbersome to navigate.
Earlier this year, however, RFD and its sister channel, the Cowboy Channel, took a major step in the streaming world with new apps for subscribers' phones, tablets and connected and smart TVs that carry the networks' live feed as well as on-demand content. The Cowboy Channel inked a deal with the Professional Rodeo Cowboys Association to carry the pro rodeo tour, and on any given weekend this summer you could find multiple rodeos on the app as well as whiparound coverage on the main channel.
The apps are awesome, in my opinion. They're easy to navigate and their signal quality is crisp. And as always, the channels' programming is an oasis in a sea of TV mediocrity.
Subscribe to receive top agriculture news
Be informed daily with these free e-newsletters
You May Also Like
---