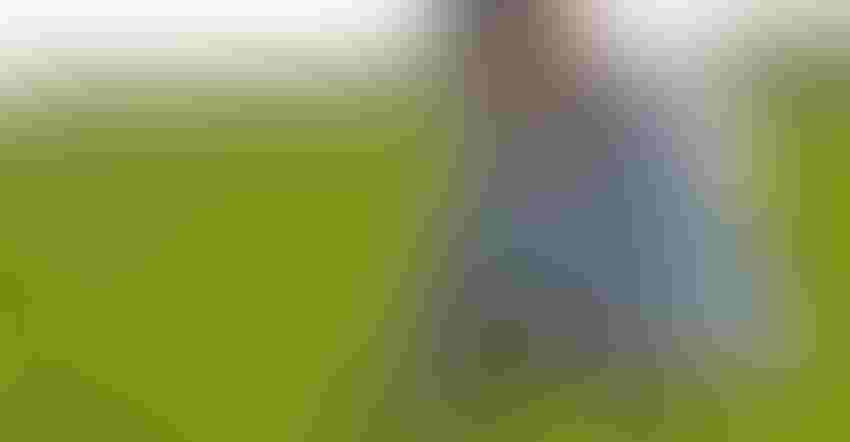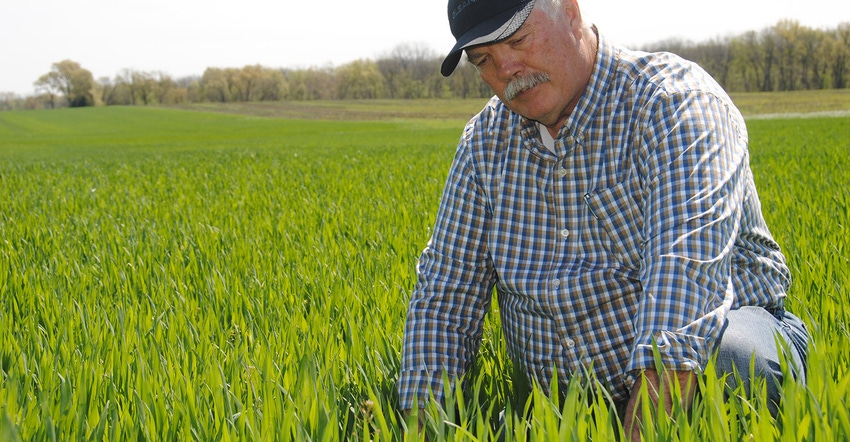 "No one saw this coming," says Illinois farmer Larry Johnson. "Then again, if it was so simple everybody would be doing it."
Ben Potter
People who don't grow crops for a living might wonder: Why are farmers so worried, even when prices are high? Making money this year should be like shooting ducks in a barrel -- right?
If only.
It's never that simple if you're looking to get crops off to a good start, fretting over summer weather, then hoping to sell at or near the top of the market. When corn prices took a tiny dip in mid-May some folks thought the sky was falling. They forgot that a year earlier those prices were about half what they are now, and that any sale now would be a windfall compared to the last six years.
Even when prices are good, markets can get inside your head. You lose perspective. Farming is an imperfect game played by imperfect people who are often led by emotion. You try to do your best and not look back, but it's tough. In an industry where real profit opportunities come along only so often, Fear of Missing Out is a real thing.
And many still feel stung from selling old crop last fall before the big rally took hold.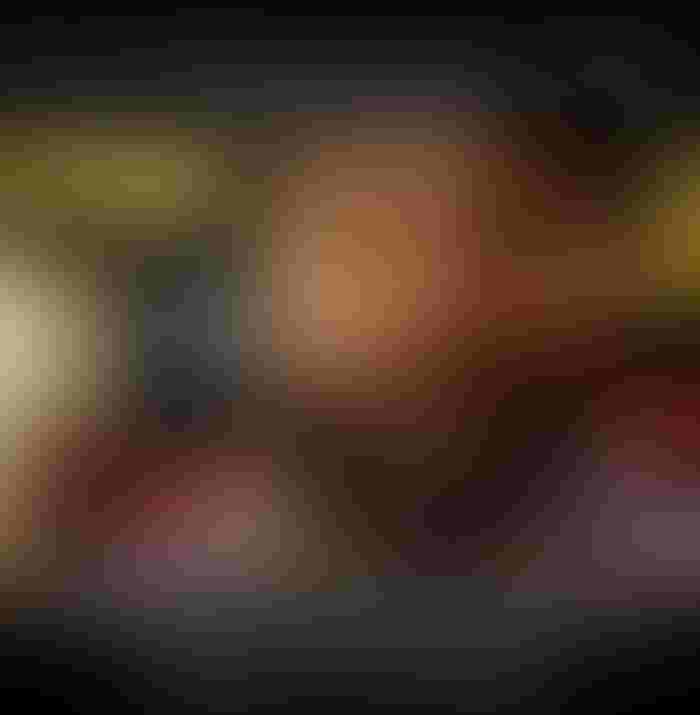 That story consumed social media for most of the past winter as prices steadily rose. Black humor abounded. One meme showed a guy calculating the money he might have made if he had only sold corn today instead of six months ago. "The 'hold and hope' guys are sure putting it to the 'solid marketing plan' guys," wrote one grower. Others were philosophical. "When you get right down to it, if six months ago you knew this runup was going to happen, you are a liar. If not, I salute you. I myself, having old crop left to sell is just dumb luck. Once in a while it does happen."
Nationwide, having corn to sell was more than dumb luck this spring. Based on our most recent nationwide survey, Farm Futures readers had sold an average of 38% of 2020 corn production as of early March 2021.
Farmers sell at harvest for myriad reasons. Some sold because prices had reached profitable levels - always a good idea. Some people had to sell because their bankers wanted their money back. Some had no place to put the grain. Some were just following the marketing plan that had worked countless times in the past. Or, they had debts to pay and cash wasn't flowing.
Still, plenty lament what they 'left on the table.' The problem now is, so many of us reflect on 'what happened last year' and then question if they should change how they usually do business going forward.
Bushels evaporated
As a result of derecho and late-summer drought, the 2020 bushels everyone expected to appear in USDA's carryover category just evaporated as export demand exploded. Harvest-time rallies are rare, but this one happened – and it was big, throwing many for a loop.
"There's a lot of bushels that got sold last year based on a certain estimation of supply, and all of a sudden the supply is not there," notes Illinois farmer Matt Swanson. "I'm not going to be bitter at the government, but with the amount of data and technology available, it's frustrating that USDA reports weren't as close as they should have been."
Everyone seems to have a theory about the disappearing carryover. "Last July we sprayed all beans with fungicide as we saw potential for the best bean crop we ever had," says Larry Johnson, who farms 5,900 acres with three sons near Carlyle, IL. "We also sprayed corn; then from early August through September we got no rain. Some early planted corn yields were decent, but beans were just okay. A lot of late, replanted corn that went in first week of June yielded so-so, but nothing like record yields we first expected.
"I think that's what trapped everybody - it snuck up on us," says Johnson. "We had a perfect storm for this bull market, starting with that drought and Derecho storm. We shaved 10 bu. off bean yields here just not getting that rain. Then all of a sudden China started buying, and Brazil's weather is giving them problems. We gotta have big crops to meet this demand.
"No one saw this coming," he adds. "Then again, if it was so simple everybody would be doing it."
Subscribe to receive top agriculture news
Be informed daily with these free e-newsletters
You May Also Like
---