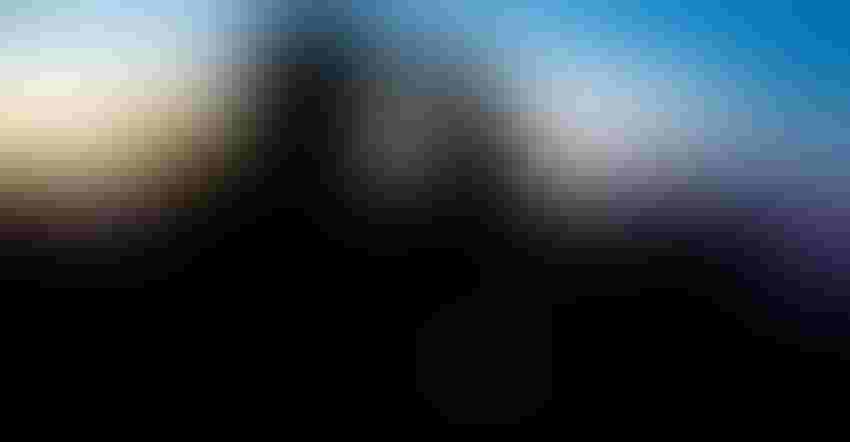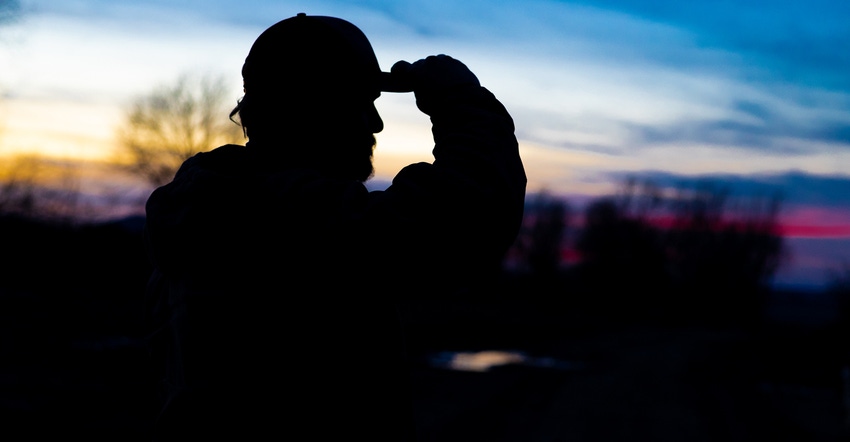 OPTIMISM: My husband, Dan, looks over our farm in Oakford, Ill. A new year means new projects and new opportunities as calving and planting season will soon be underway.
Betty Haynes
I was captivated by one of the opening dialogues of Taylor Sheridan's new series, "1923." In the third episode, Elsa Dutton says:
"Though the banker and bookkeeper may be tethered to a calendar, ranchers are bound only to the seasons, and note the milestones of their lives by saying, 'We were married in the spring,' or 'She was born in the fall.'"
My most remarkable life moments can undoubtedly be tracked to a season.
My husband and I were married in the summer — for planting, harvest and calving season were certainly off-limits. It was a day exceptionally mild for late June, with the peonies and hydrangeas clothed in their full enchanting glory.
Our daughter was born during harvest. I'll admit, not great planning on our part. And on that October morning, God sent a downpour that made my anxious heart sing with joy, as my husband could stay with our baby girl and me a few more days.
Being from a long line of farmers, the generations before me have recorded their lives the same way.
My parents were wed in the summer of 1988, during one of the worst droughts to plague the U.S. — a farming year that I'm certain was a tremendous challenge for two bright-eyed newlyweds. My mother recalls, "I was so desperate that I tried to take a picture of the few sprinkles we had that year. Some years may seem pretty grim, but no matter how bad it looks, God always provides."
My grandfather's journal entry from the day my mother was born reads, "Dad was discing cornstalks and I was plowing west of the house until Erna [my grandmother] came out in the car at 3 p.m. and said she was having a baby! I pulled the plow out in the middle of the field and headed for the house. We left home and rushed to the hospital. Our little girl, Nancy Louise, was born at 4:14 p.m. Both are doing fine!"
My grandmother would later tell me that she knew she was in labor, but continued doing chores around the house until she finally hopped in the car and drove it up into the field my grandpa was in.
As the sun begins to set on the season of holidays and rest, we prepare for the season of life. Spring has always been one of my favorites — marked by baby calves and planting seeds for the next crop. The Midwest landscape transforms from shades of brown, reborn into hues of green.
Spring breathes life back into the landscape and into us. And God reveals the beauty that comes from winter's patience, and the importance of trusting Him through every season.
May He grant you the guidance and fortitude to navigate this next season.
Comments? Email [email protected].
About the Author(s)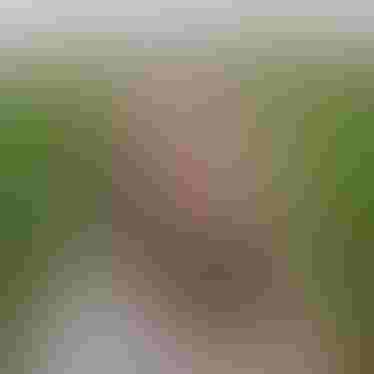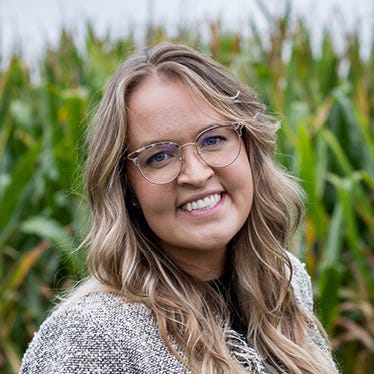 Betty Haynes is the associate editor of Prairie Farmer. She grew up on a Menard County, Ill., farm and graduated from the University of Missouri. Most recently, Betty worked for the Illinois Beef Association, entirely managing and editing its publication.
She and her husband, Dan, raise corn, soybeans and cattle with her family near Petersburg, Ill., and are parents to Clare.
Betty recently won the Emerging Photographer Award from the Ag Communicators Network during the 2022 Ag Media Summit and placed in the Emerging Writer category as well.
Subscribe to receive top agriculture news
Be informed daily with these free e-newsletters
You May Also Like
---