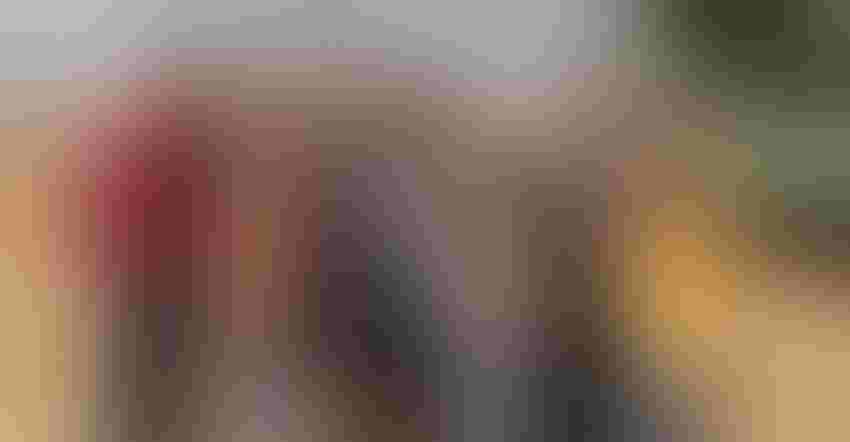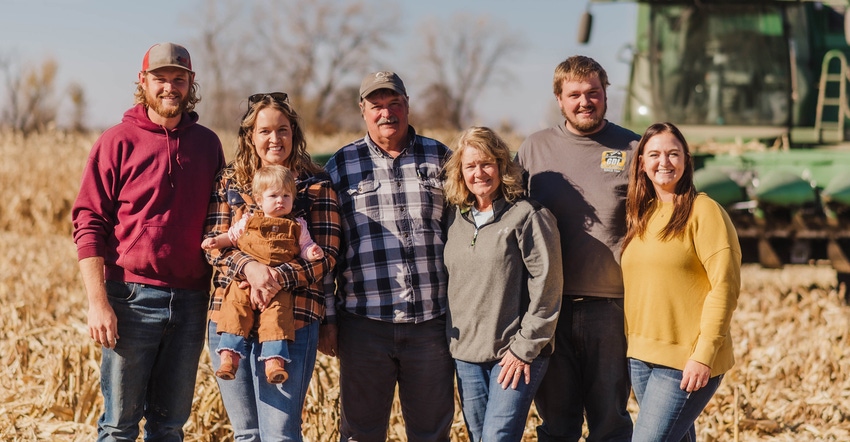 FAMILY FARM: My family has been farming in Oakford, Ill., since they homesteaded in 1852. Pictured are (from left) my husband, Dan; me holding our daughter, Clare; my father and mother, Kevin and Nancy Thomas; and my brother and sister-in-law Mark and MiKayla Thomas. We're all blessed to continue the family farm together.
Haley Stewart, HazelBee Photography
As I write, each member of our house is getting sick. My husband, our 1-year-old daughter, Clare, and me — all sick. With what exactly? I cannot be sure. But it seems to be going around. And if you're a parent navigating this post-pandemic winter, you know this season of illness is one for the history books.
And who am I? I'm a mother. I'm a wife. I'm a daughter. I'm a sister. And I'm a sixth-generation farmer. My husband and I have the privilege of farming the same dirt that my ancestors homesteaded in 1852. We raise corn, soybeans and cattle in Oakford, Ill. And someday, by God's grace, I hope our daughter has that same opportunity.
By starting this column, I hope to shed some light into life as a young farmer by sharing the joys, the trials, the mountains that stand in our way and, ultimately, why we continue onward into the unknown. Is this an easy way to make a living? Absolutely not. But is it worth it? 100%.
As a mother who was pregnant during some of the darkest days the pandemic had to offer, the threat of illness has lingered like a wolf stalking its prey in the distance, waiting for the chance to strike. The continual threat of RSV, COVID-19 and Influenza A has unearthed within me an animalistic protection of my child that I didn't know existed. And when we're all sick at the same time, it's tough.
But for the caretakers, there are no days off. There are no sick days when little ones depend on you for fluids, for medication and for much-needed snuggles.
This is easy for me to say from our home with my heater and wool socks on. My husband, on the other hand, is fighting the same nasty fever — but for him, it's from the feedlot. Because he can't call in sick, even if he wants to. Our cattle depend on him, and although we wouldn't trade this life for anything, feeding cattle during a Midwest winter definitely isn't for the faint for heart.
I'm reminded of the responsibility we bear for God's creation: to be good stewards of the land and animals that are entrusted to us for our short time on Earth, and to love them like the Creator does.
We do it partially in the name of tradition and partially for financial independence until, eventually, we realize that it's all we know. It's been woven into the thread of who we are as farmers and ranchers. And we carry on because the future of our families, our rural communities and our food system depends on us moving forward.
So here's to you, caretakers. May God grant you the strength and health to navigate this next season.
Comments? Email [email protected].
About the Author(s)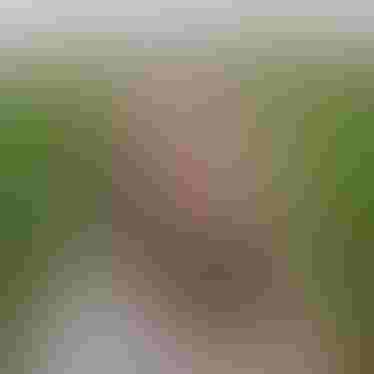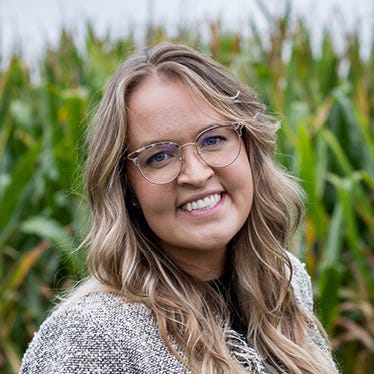 Betty Haynes is the associate editor of Prairie Farmer. She grew up on a Menard County, Ill., farm and graduated from the University of Missouri. Most recently, Betty worked for the Illinois Beef Association, entirely managing and editing its publication.
She and her husband, Dan, raise corn, soybeans and cattle with her family near Petersburg, Ill., and are parents to Clare.
Betty recently won the Emerging Photographer Award from the Ag Communicators Network during the 2022 Ag Media Summit and placed in the Emerging Writer category as well.
Subscribe to receive top agriculture news
Be informed daily with these free e-newsletters
You May Also Like
---