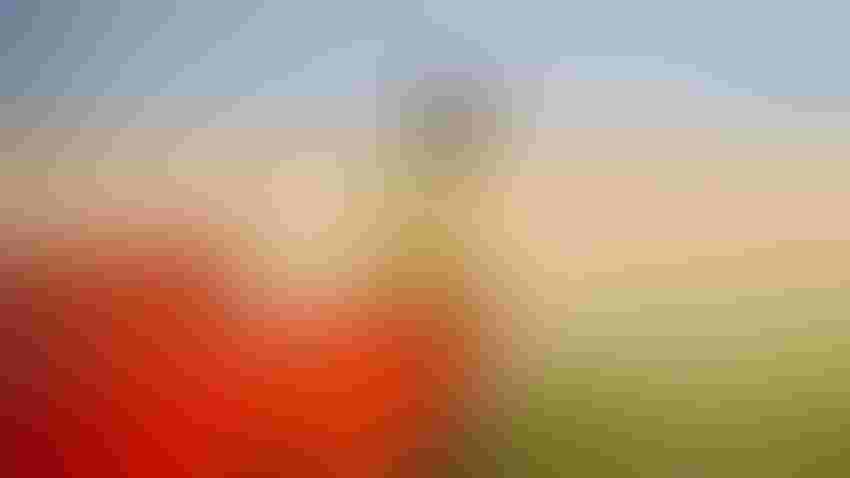 BE GRATEFUL: When challenges come about, it's sometimes hard — but necessary — to count to your blessings.
Stephen Simpson/Getty Images
I ask a lot of God. … I really do. I pray for his healing hands to bless sick people. I ask for guidance when I'm conflicted or confused, and I pray for our world leaders.
I know, it sounds a little like the Miss America pageant, but it's becoming increasingly apparent that the status of our earth and existence are not for certain. That's just the beginning, but you get the idea.
Maybe God needs a little recognition. In addition to continually asking for things I would like help with, I've made it part of my 2023 New Year's resolution to be more appreciative and grateful for the people and things I already have in my life.
I'm thankful my children and grandchildren are happy, healthy and not too far away. I'm blessed to have a warm home while the wind is whipping outside my office window, and more than enough food to eat — as evidenced by the extra 5 pounds that recently showed up on my scale.
Count your blessings
A recent experience brought me back to childhood days in my maternal grandma's farmhouse — where my mom grew up. It was a small little place with no running water. Bathroom visits were either a walk to the outhouse or hovering over a bucket in the back room.
In my recent recounts of thankfulness, I forgot to mention "plumbing."
They say God works in mysterious ways.
In the 20 years I've owned this house, a lot of things have been replaced and updated, but not the plumbing.
Apparently, the pipe that vents the toilet through the roof had rusted out, imploding and clogging the cast iron stack that services the tub, sink and toilet.
This was a Sunday, and a plumber friend of ours couldn't get to it until Saturday. Luckily, the kitchen sink and washer and dryer were on a different line and remained operational, but a whole week without a shower and, ummm, a toilet?
I'm happy to report the fast-food bathrooms in this town are very well kept, as is the gas station down the road. And, yes, there was a bucket for emergencies.
I showered at my daughter's place, used washcloth cleanups and the kitchen sink to wash my hair.
Everything is fixed and back on line now, but there's nothing that makes you more appreciative until something is taken away — especially something or someone traditionally taken for granted.
So, as planting season approaches and "go time" nears, if something breaks, or the weather won't cooperate, or you can't get the right input at the right time, it's OK to be angry and frustrated. But don't let it consume you. I'm sure each of you have plenty to be thankful for.
Look for it. Power through. Be grateful.
And just to be safe because it's also original to this house, Lord, "Thank you for electricity!"
Subscribe to receive top agriculture news
Be informed daily with these free e-newsletters
You May Also Like
---