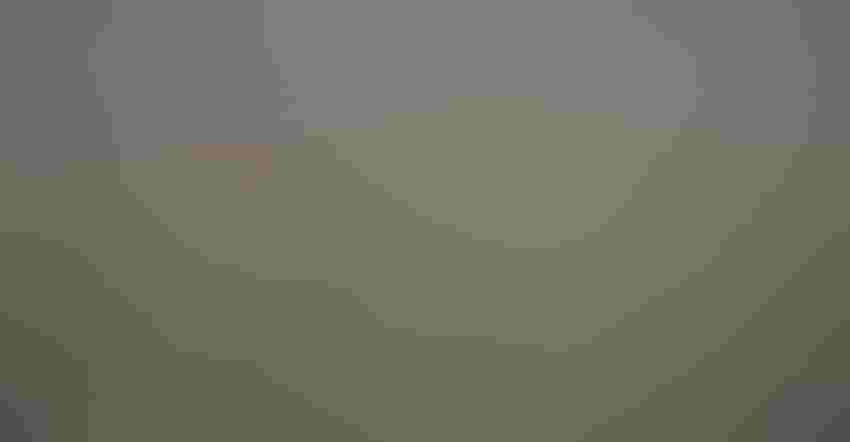 Farmers are adding cover crops to their stewardship practices. Sustainability has always been important.
Ron Smith
Forty years ago, I don't recall ever hearing the term sustainability in relation to farm stewardship.
I heard a lot of farmers, as well as Extension, Soil Conservation Service, and commodity organization representatives, talk about conservation. Protecting natural resources made sense to folks who earned their livings from the soil and water.
In more than 40 years of interviewing farmers, I never once heard anyone say the goal of the operation was to suck everything possible out of the land and leave it a barren expanse of useless dirt for the next generation to restore.
Soil represents the life of the farm. Failing to protect it means destroying the farmer's source of income. Mining the soil made no sense four decades ago and makes even less sense today.
More options to preserve natural resources exist now than were available in 1980, and farmers have adopted many of them to conserve soil and protect water. They have evolved from relying on terracing, green strips, and windbreaks to production systems that not only protect soil but improve it.
I remember the first no-till education meetings I covered in the 1980s working in the Southeast. "Farm dirty" was a description proponents often used to describe production practices that left crop residue on the soil surface. Beauty, the saying goes, is in the eye of the beholder, and early adopters of no-till production likely recognized the beauty of seeing soil stay put when high winds tore across their fields.
They learned to appreciate the reduced amount of runoff when heavy rains that once would have gouged gullies out of plowed acreage, washing tons of topsoil into the nearest stream, soaked into the soil, available for the next crop.
Farmers have replaced tillage equipment and changed the mindset that fall land preparation, leaving fields clean, devoid of old crop residue, was not the only way to farm successfully. Some farmers continue to till the land, and do it successfully, but most do a lot less than they did two or three decades ago. Economic necessity — cost of fuel, labor and equipment —plays a role in tillage decisions, too.
About 15 or 20 years ago I began to hear the word sustainability, but not as a philosophy that appealed to traditional farm operations. Sustainability was often bandied about by environmental organizations to promote organic agriculture as the end-all for "safe, environmentally friendly," food and fiber production.
Sustainability did not reverberate with conventional agriculture practitioners — at first. Recently, however, farmers and organizations supporting them realized that much of what environmentalists were complaining about farmers, had been attended to for decades.
More recently, conventional agriculture has embraced sustainability as endemic to how they do business.
Agriculture now has an opportunity to demonstrate its commitment to stewardship, conservation and sustainability. It's a story we are anxious to tell.
Subscribe to receive top agriculture news
Be informed daily with these free e-newsletters
You May Also Like
---