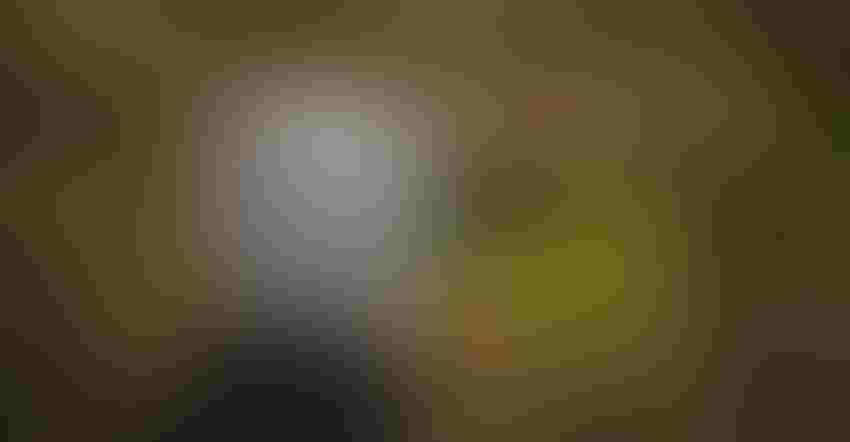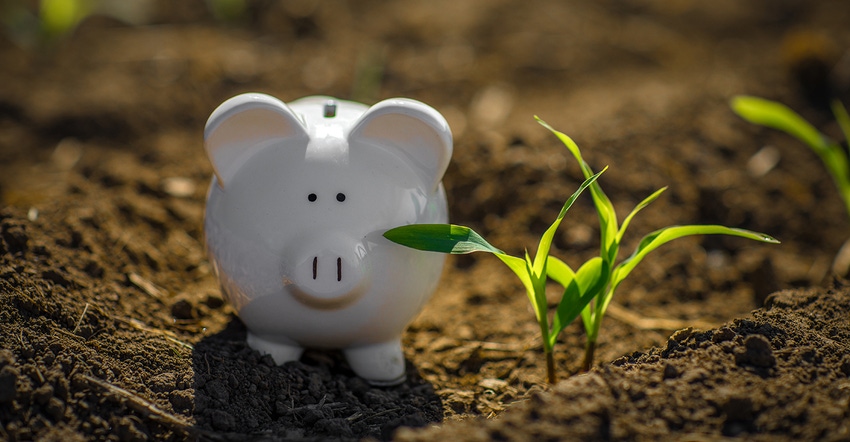 Farmers are doing two things they love right now: planting crops and selling $7 or $8 old crop corn at the elevator.
My only advice? Take a few minutes to enjoy the amazing spot you're in. If drought doesn't ding the farm this summer, your biggest worry could be how to minimize taxes from another highly profitable year – despite those pesky input costs.
So is this another ag super cycle? Nope. Short-term supply shocks from South American drought, Ukraine's lost output, and pandemic-induced supply chain issues combined to support prices, with more upside possible as weather worries usually produce more volatility before pollination.
You might think higher interest rates would cool farmland values, but this year, with these supply shocks, that's simply not a given. If you're not paying cash and you're in the land market now, be sure you consider long-term profitability, because these economic conditions can't last forever.
Like any asset class there are reasons why land prices are where they are. Some highlights:
Despite high input costs, surging commodity prices equal a healthy farm economy and farmers are more ready to open purse strings when expansion opportunities come their way.

Demand remains high despite more land coming on the market last winter. Most of the high auction prices you see result from a couple of neighboring farmers duking it out to the last dollar. Higher interest rates could see some of that competition fade.

The Federal Reserve will make several interest rate adjustments in the next 18 months as it attacks raging inflation. In April mortgage rates hit 5% for the first time in a decade. As long as inflation is an issue in the United States, the Fed will nudge rates higher. Its goal is to do so without sending the economy into recession - a tough but not impossible task.  

Non-farm investors have fueled land values, but with higher interest rates will that trend continue? "We've seen investors show interest in land as a hedge against inflation, but we'd normally expect an interest rate increase to be a headwind against that trend," says Nathan Kauffman, vice president, economist and Omaha branch executive at the Kansas City Fed.

Should you worry about interest rates in the teens? Kauffman doesn't see it happening. "There's a significant change in the outlook since a year or two ago, but even the Fed's recent guidance (on coming interest rate hikes) indicates we shouldn't be worried that rates would go to the levels of the 80s," he says.
Ag's last super cycle from 2007-2013 resulted from pivotal demand changes, like the emergence of China and the federal government's biofuel mandate. Those events can push demand higher for consecutive years until supply catches up.
We're seeing some demand gains today, but not nearly at the level of 15 years ago. "There are demand pushes happening, such as renewable diesel, or growth in some emerging countries," notes Kauffman.
Ukraine impacts land values
In the short term, Ukraine may have a bigger impact on farmland values than interest rates.
"When you have uncertainty about where a lot of ag production is coming from, you're going to see it reflect in land values," says Kauffman. "If Ukraine production is missing the next few years that will significantly drive higher land values. If the scenario quickly gets resolved, prices could come down quickly.
"There's a lot of moving pieces right now but much of it is tied to Ukraine."
It's easy to get caught up in the euphoria of high prices and fat profit margins. Just be sure your risk management strategy includes a buffer against market downturns. Use marketing tools to put a floor under prices yet keep upside open, especially as we begin a new crop year with uncertain North American weather. Read our daily AgMarketingIQ blog at FarmFutues.com for expert marketing advice. Keep in touch with suppliers and book inputs early to offset income tax gains this year.                                         
If the Ukraine conflict gets resolved this summer and U.S. farmers produce trend yields, grain prices could begin spiraling the wrong way. Millions of additional global acres have already come online as the invisible hand of economic forces begins to 'cure' high prices. Global acreage began ticking higher in 2020 and again in 2021. From 2019 to 2021, total world acreage increased by 73 million acres, or another U.S. worth of corn and soybean acreage.
In any bull market, prices rise like an escalator and fall like an elevator. For now, though, enjoy – it's good to be a farmer!
Subscribe to receive top agriculture news
Be informed daily with these free e-newsletters
You May Also Like
---