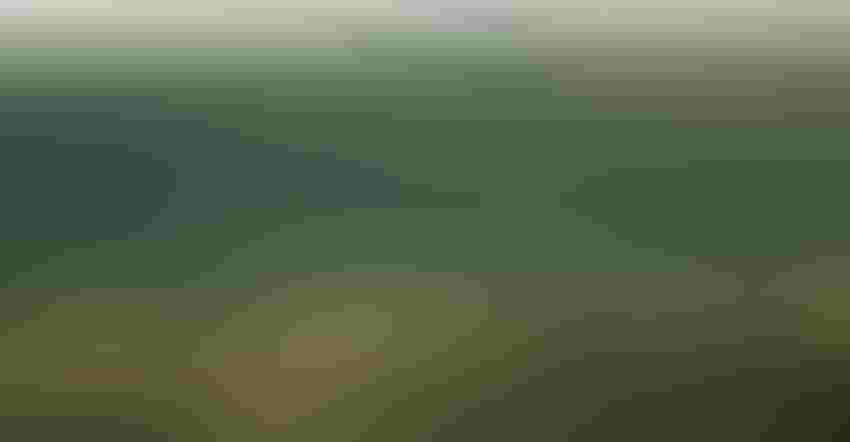 Weldon Schloneger/Getty Images/iStock
Ask a young farmer what he or she is most frustrated about and most often the answer is the same: land.  Often times farmer tenants and landowners clash over fair cash rents.
But what if better marketing performance could resolve those issues, especially for young farmers?
That's the premise laid out by Keith Rogers, a long-time economist, farm manager, market analyst with selectivehedging.com, and author of Hedging Works: Myth or Reality?
I'll admit: just saying 'be a better marketer' is easier said than done. Still, Rogers has put some teeth into his theory, so let me share it.
It all comes down to the potential impact each party has on end-of-year returns, so what goes into that pot? Yield, price, and cost of production. Going into a rent negotiation, farmland has an average yield potential that increases over time. Take that yield potential along with county average prices and annual average costs (provided by universities, for example), and use those three averages to calculate average earning power/fair rent.  
What fixed cost does a tenant bring to the table? A small (compared to land) per acre investment in equipment. "If you want to be honest, land contributes 80% and the tenant 20% to productivity," Rogers says. "You have to be honest about what resources need to be paid for."
But what if your tenant is above average in both management (resulting in higher yields) as well as marketing (resulting in higher prices)?
That's the secret sauce. In effect, you hold your fate in your own hands by expanding that pot at the end of the year. A tenant can increase the size of the net revenue pot by increasing yield above local average for similar land, and by cutting costs.
And they can significantly increase revenue with higher-than-average marketing performance, argues Rogers.
"The land owner has no potential to impact anything and should get what would be considered fair rent for an average tenant and year," he observes. "The tenant has complete control over his or her destiny. It's the tenant's performance that flows directly to the bottom line. Marketing is the best way to insure there is enough in the pot to pay fair rent to the landowner and still earn a good return for the tenant." 
How much?
How much is a 'good' return to your management efforts?
"A good manager will be able to generate an amount about equal to the rent," he says. "That's a big story."
The gross revenue budget below is set up to calculate fair rent for landlord based on the latest average county yields adjusted to match productivity index for this farm, the latest average spring revenue insurance prices, the latest average projected costs of production costs from some standard index. 
The gross revenue calculation is designed to assess the basic contribution of the land, mother nature, and the revenue insurance program. The last step on the budget page is to allocate that gross revenue according to the relative contribution of capital that has not been compensated through the costs in the budget.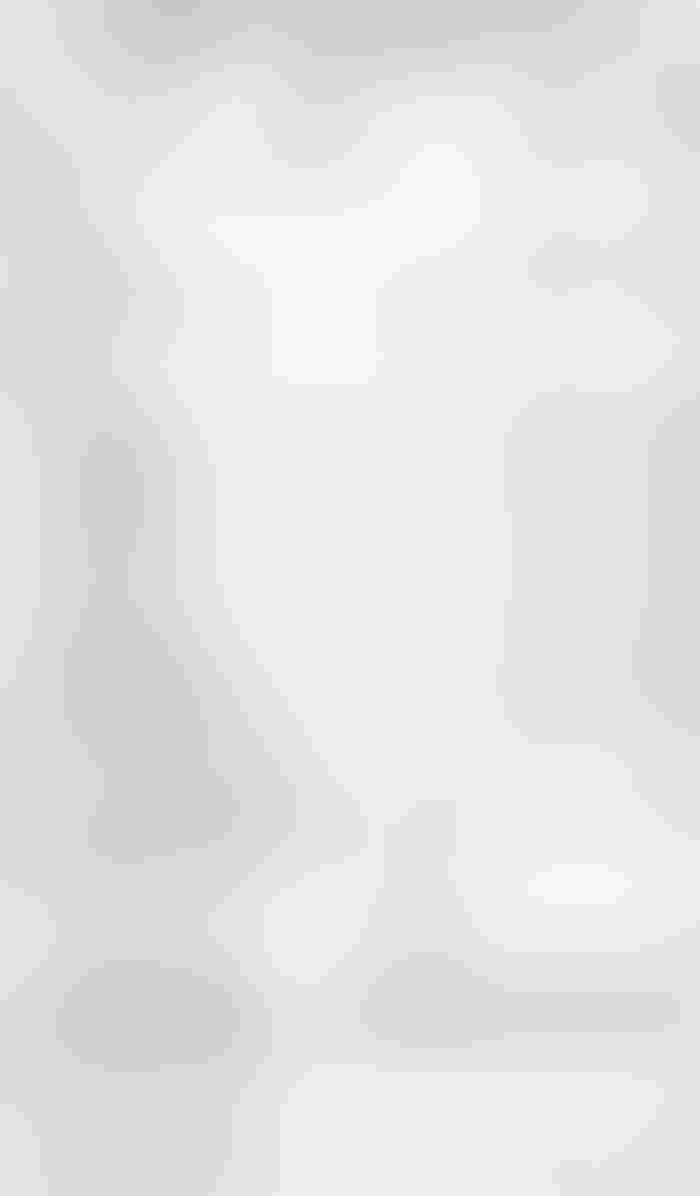 A tenant with decent records will factor in cash flow requirements and budget for new expenditures, family living, and debt service (payments on long term debt). They all need to be in that cash flow budget.
Rogers also created a sensitivity table (below) to show various levels of impact that a tenant can have on price and yield. The sensitivity table offers a better perspective on fair rent and what a tenant can afford to pay.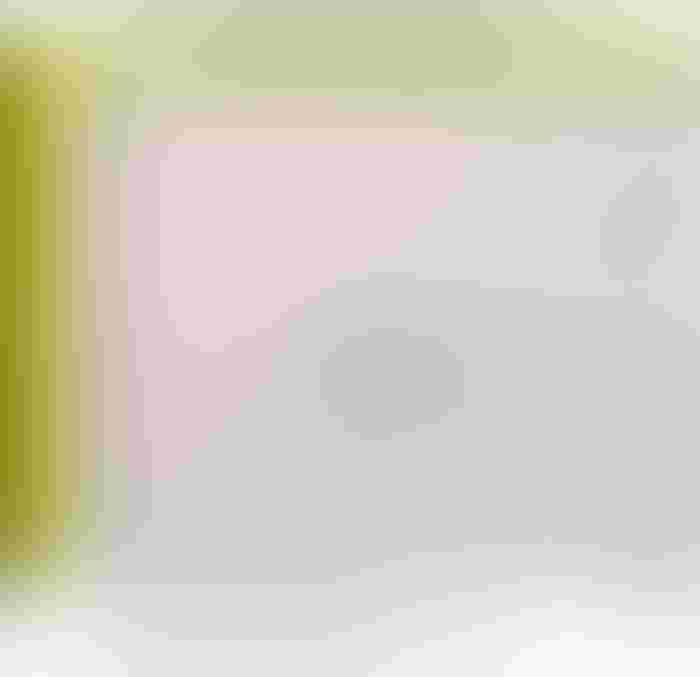 The Sensitivity Analysis is linked directly to budget numbers, the allocation of gross revenue under average management, and the two factors where tenant management is most likely to have the most impact, says Rogers. The area blocked out diagonally from lower left to upper right is what an average tenant can expect for return with different price and yield combinations from zero to $100 per acre. Below the diagonal is the per acre return that tenant can expect with above average management, and especially with effective marketing. Any costs savings would also flow directly to tenant. 
Note that the rent will increase over time if base yield and prices go up and/or costs go down but will also go down if yield and/or costs go up. Also, note that tenant's productivity improvement does not figure into the base rent calculations, nor does tenant's marketing performance. 
The model allows tenant to establish what a fair base rent is for landlord and also what are realistic expectations for tenant, Rogers argues. The tenant is free to exercise superior management to maximize gross revenue with all management performance benefit going to the tenant. 
"You discover that average or below average management doesn't earn anything, but good management performance generates a substantial amount," he says.
This isn't just theory
As a landlord himself, Rogers sees it work in real time in a lease he has with a young farmer.
"He has good records, good plans, personality plus, and is well qualified," Rogers says. "I proposed a fair number, he signed a lease, and we now have a multi-year agreement.
"The point is, he knows how to market. His price is above local average and has a good track record. His yield numbers are well above county averages. So the revenue flows, his costs are in line, and the pile of chips that we had to divide was much bigger than most people might imagine. It obviously makes any negotiation much easier."
Knowing your numbers inside and out is the key.
"My previous tenant apparently decided how much profit he made by looking at what was left in the checkbook at end-of-year," says Rogers. "The reality is, there may be big differences in cash flow requirements that totally distort the picture of what is profit, and what profit could have been made. There is a lot more return over cost than most tenants realize. But they complain because they have big cash flow.
"You have to have profit to pay for that extra cash flow. It doesn't pay for big shiny new equipment or a fancy lifestyle."
Avoid this common mistake
What's the missing link when tenants try to determine how much to pay for rent?
The big error is usually not distinguishing between cost of production and cash flow expenditures that aren't direct operating costs per acre, he says. "So tenant over estimates costs and under estimates profit that should be shared with landlord as fair rent, based on the contribution of the land. It's hard to reach an agreement when starting from that point."     
During the '80s farm credit crisis he had a government contract to counsel farmers who needed to restructure debt. Few of their problems were related to production and operational expenses; almost all were related to over capitalization or excessive family living spending, Rogers recalls. One family had a $50,000 annual expenditure in its budget to help a son pay for medical school.
"That $50,000 was not available for the size of farm they had, so they had to take that out or they wouldn't get refinanced," he remembers. "They said, 'we can't, we are committed.' The application was submitted in good faith and there was a foreclosure soon after.
"It's the expenditures that are not justified and not related to the operation that are almost always a problem."
Contact Rogers at: [email protected]
Click the download buttons below to download these graphics.
Subscribe to receive top agriculture news
Be informed daily with these free e-newsletters
You May Also Like
---