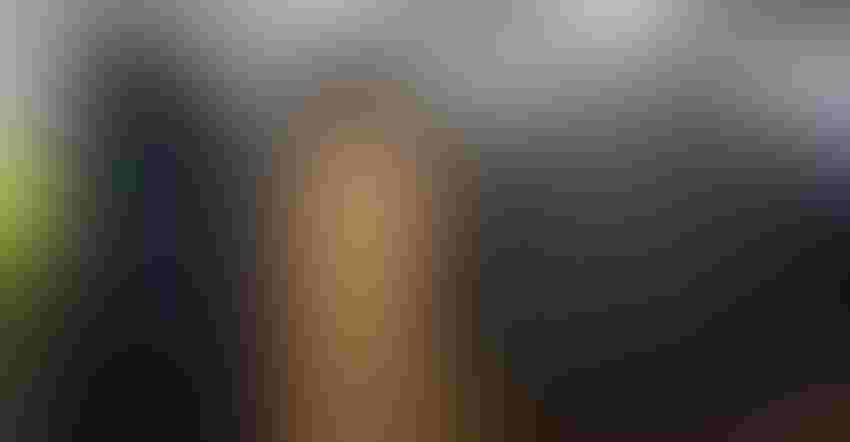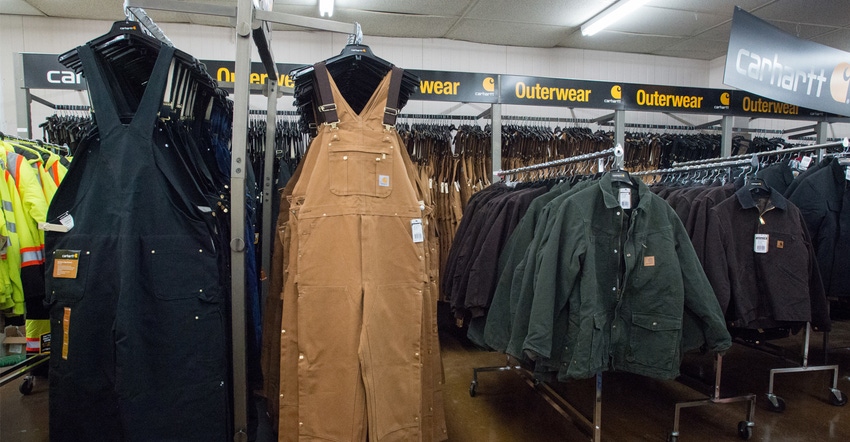 MEMORIES FOUND: From winter mishaps being unprepared to clipping show heifers, our winter gear can tell stories from their years of use.
Ken Cedeno/Getty Images
As I step out of the door this winter and get slapped in the face with the frigid air, I sometimes wonder why I live here. It makes me grateful for the winter gear I layer on to brave the conditions while doing chores.
Throughout my entire life in North Dakota, I've tried just about every combination of jackets, mittens, bibs and boots to stay warm during winter. Somehow, you start to grow a fond connection to all of those layers you put on to face the elements.
Pockets full of memories
I'm not sure how many others feel the same way, but if my feet are cold, I'm cold. From snowmobiling boots to the classic Muck chore boots, a good pair is essential. Whatever boot is most comfortable is best, but a subzero temperature rating never hurts.
In college, I'd drag myself to the equine center to feed before an 8 a.m. class in fuzzy shearling boots. After the first day I had to walk to class with cold, wet feet in those boots, I swapped to an actual winter chore boot and never looked back. 
Of course, these boots work best if you start with a good base of heavyweight wool socks. Naturally, I usually am in a hurry to get out the door and forget to add these.
Depending on how much needs to be done that day, next comes a set of well-worn coverall bibs. I picked out the chocolate-covered bib overalls in high school, to not confuse my pair with the tan color everyone else wore.
The bibs I have are a true testament to longevity — still going strong from my collegiate days working in the dairy barn during Little International. Bleached out at the knees and the cuffs from various animal excrement, they come complete with Black Magic stains and small holes from an unwieldly set of clippers.
I'm sure if I looked at them closely, I'd still find hair from my favorite show heifers in the pockets. Even with all of their "character," they still keep me warm while I mix up grain.
If it's more than a few hours' worth of work, underneath those bibs is a base layer worthy of a winter backpack trip. Originally purchased for an October backpacking trip, it found its true calling as the most comfortable base layer. Still, the layer got soaking wet and didn't help me much during that trip, and I remember how cold I was every time I put them on.
Function over style always
An old hoodie embroidered with my sorority letters goes next. It has extra-long sleeves from being pulled to cover my hands when I forget gloves (again). The "alumni" lettering on the sleeves has been unraveling since 2018 but can still be read.
A silk scarf, or wild rag as I call it, gets securely tucked into the neck of that hoodie, to stop cold breezes sending a chill down my back. I'm sure the black and silver leopard print isn't everyone's taste, but both the size and warmth this one brings makes up for the crazy patterns.
I top off my winter ensemble with another well-loved item, a shell jacket from college. With huge letters on the back reading "NDSU Animal Science," coupled with a Bison logo on the front, I can always pick it out in the stack of winter coats. Complete with holes chewed in the pockets from a cattle-dog puppy, only one zipper works.
Even though it can be annoying to only have one functioning pocket, I can't help but smile to myself remembering my dog as a puppy.
The final step is shoving on a random stocking hat found in the pile and a pair of leather mittens, if I'm lucky enough to remember them.
Now, not only have I taken a trip down memory lane, but I'll, hopefully, beat the cold pitching hay.
Subscribe to receive top agriculture news
Be informed daily with these free e-newsletters
You May Also Like
---