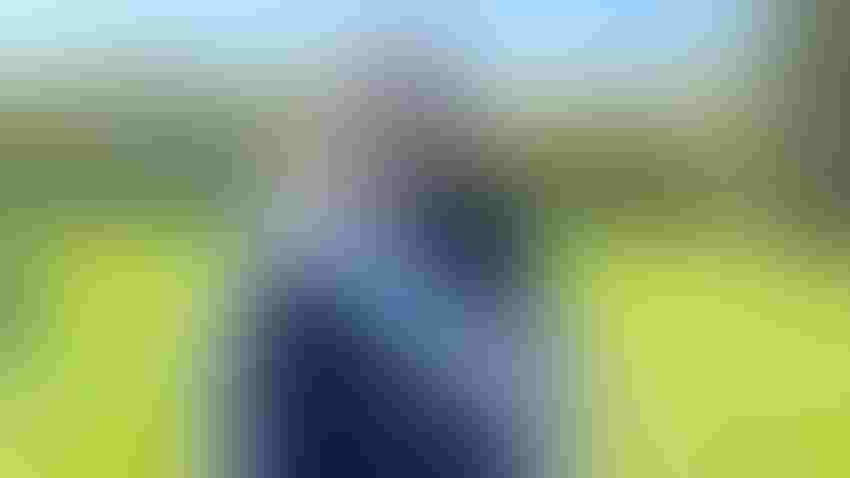 NO. 1 IN MINK: In 2021, Wisconsin produced 579,460 pelts, a whopping 40% of the nation's total, making it the No. 1 producer and exporter of mink pelts. I love wearing my mink vest.
Courtesy of Wisconsin DATCP
by Taylor Schaefer
As winter sets in and the snow piles up, I am so thankful for my mink vest. For more than 50 years, Alice in Dairyland has received a mink garment, thanks to the Kettle Moraine Mink Breeders Association. This year, the pelts for my vest came from a farm that has been around longer than 50 years: Zimbal Mink Farm.
While serving in the Korean War, Robert Zimbal wrote to his fiancee that he wanted to build a mink farm with her upon his return. On Aug. 24, 1954, he returned home to marry Audrey, and as a wedding gift, they received five pastel mink. From those five mink, the Zimbals built their farm that is known around the world.
At this time, especially in Wisconsin, there was little knowledge about raising mink.
Wild mink live in Wisconsin, but after generations of careful breeding, the domesticated mink are far different from their wild relatives and require different care. As a lifelong entrepreneur and pioneer in agriculture, Robert developed many techniques that are still used today, setting the stage for Zimbal Mink to become a leader in the industry.
After six children and 25 years, Robert and Audrey's sons built a second farm just a few miles away. They took on every step in the process, from building the mink houses to selling them at auctions. Only 11 years after that, the fourth generation of the Zimbal family added a third farm to the mix, opening the doors for them to excel in the industry. They now also run a grading facility, modern feed kitchen and fourth state-of-the-art farm, designed to provide top-notch care and comfort for the animals.
Mink across the state of Wisconsin are well taken care of by farmers. They receive the highest-quality feed, consisting of food byproducts from local businesses in the food industry that would otherwise go to a landfill. Wisconsin's climate is ideal for mink, as the cold winters encourage thick fur and our summers are not too hot. Like other farm animals, mink ranchers, who are certified to humanely raise their animals, work with veterinarians and nutritionists to keep their animals safe, happy and healthy.
This model of sustainability and care helps explain why Wisconsin is at the top of the world for mink pelt production. The Zimbal family specifically takes pride in raising the highest-quality mink in the world, and winning many awards at industry events has been a huge honor and legacy that Robert would still be proud of today.
Not only are Wisconsin's pelts considered some of the highest-quality pelts made, the state also produces a significant portion of pelts available across the world. In 2021, Wisconsin produced 579,460 pelts, a whopping 40% of the nation's total, making us the No. 1 producer and exporter of mink pelts.
While my time as the 75th Alice in Dairyland only lasts one year, I am excited and honored to have a real Wisconsin fur garment to wear each winter to fill me with warm memories and a sense of pride for our Wisconsin mink breeders.
Schaefer is the 75th Alice in Dairyland.
Subscribe to receive top agriculture news
Be informed daily with these free e-newsletters
You May Also Like
---