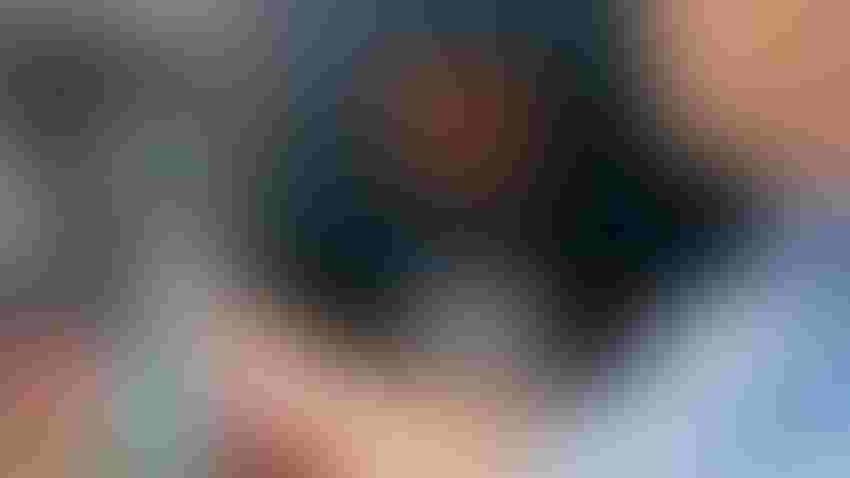 CORRECT COST: Checking fuel systems at gas stations to make sure consumers are getting what they paid for at the pump is the job of the Missouri Department of Agriculture Weights, Measures and Consumer Protection division.
Shannon Fagan /Getty Images
I continue to be amazed by the many ways the Missouri Department of Agriculture touches consumers on a regular and often daily basis.
Most inside of agriculture are familiar with our Plant Industries team, Animal Health team, Grain Warehousing team and State Milk Board, which play vital roles in the ebb and flow of the agriculture industry, working on behalf of farmers who make a living producing food, fuel and fiber.
However, the division that touches producers and consumers is Weights, Measures and Consumer Protection. It works daily to make sure the marketplace is equal for buyer and seller.
If you purchased fuel today, the WMCP team verified the accuracy of the pump you used. Did you stop at the grocery store? A WMCP team member ensured the checkout scanner is weighing properly, and that prices charged match prices on the shelf.
Here's a closer look at ways this team affects Missouri:
Fuel Device Safety and Accuracy Program. FDS team members perform twice yearly inspections of fuel dispensers at all locations where fuel is stored or sold to ensure consumers are getting their money's worth at the pump. This service is important for both the consumer and the seller. Look for the Missouri-shaped inspection sticker on gas pumps to be assured our team checked the pump for accuracy.
Fuel safety employees check aboveground fuel storage tanks and other fuel infrastructure for potential safety violations. They also test the accuracy of propane dispensers at retail facilities and bulk delivery truck meters.
Device and Commodity Program. These employees perform annual inspection of all commercial weighing devices across Missouri to ensure scales are weighing accurately. Similarly to fuel pump inspections, this important verification process ensures consumers get their money's worth from scale transactions. I am talking about scales of all sizes and scopes — from the grocery store produce scale to the truck scale at the local grain elevator.
Egg licensing and milk licensing also fall under the Device and Commodity Program. Missouri law requires all egg processors, dealers and retailers to have an annual license in order to sell eggs. Similarly, state law requires milk processors and distributors to obtain an annual license before selling milk.
Fuel Quality Program. This program is responsible for the inspection, analysis and enforcement of fuel quality standards to help ensure consumers are purchasing quality motor fuels. MDA team members collect fuel samples, then submit them to the state petroleum lab for testing to make certain those fuels meet state quality and safety standards. Field staff also inspect retail stations and fuel terminals to ensure proper labeling and blending, and to ensure fuels are not exposed to conditions that compromise their quality.
Land Survey Program. The mission of the Land Survey Program is to develop and provide information required for the accurate and economical location of property boundaries in Missouri. The corners of the U.S. Public Land Survey System are the basis for the location of all property in Missouri. Properly monumented, they are a dependable, consistent, accurate source of information for settling property boundary disputes and other boundary-related questions.
Land Survey is also the central repository for all land survey documents, a process that began in the early 1970s and now contains more than 2 million digital documents. This team works with all county recorders and county surveyors in Missouri to acquire and archive the records. Private land surveyors, title insurers, recorders, attorneys, real estate professionals and landowners rely on these documents.
Metrology Program. The MDA Metrology Laboratory is the custodian of official mass and volume standards for the state of Missouri. These standards serve as the basis for accuracy within the weights and measures community. This team ensures the accuracy of weights and provers (measures liquid fuel and propane) used by our Fuel Device Safety and Scale Inspection team to complete their jobs across Missouri.
Private-sector companies, including many from other states, also use the MDA Metrology Lab for calibration services. Not all states have a metrology lab, and many of those that do have a lab are more limited than MDA in size and ability.
Many people assume MDA is only focused on helping farmers and ranchers feed and fuel the world. While this is a key focus of our department, touching the lives of all citizens who engage in commerce is a core function and a responsibility our Weights, Measures and Consumer Protection team tackles every day.
Chinn is the director of the Missouri Department of Agriculture and a hog producer from Clarence, Mo.
Subscribe to receive top agriculture news
Be informed daily with these free e-newsletters
You May Also Like
---