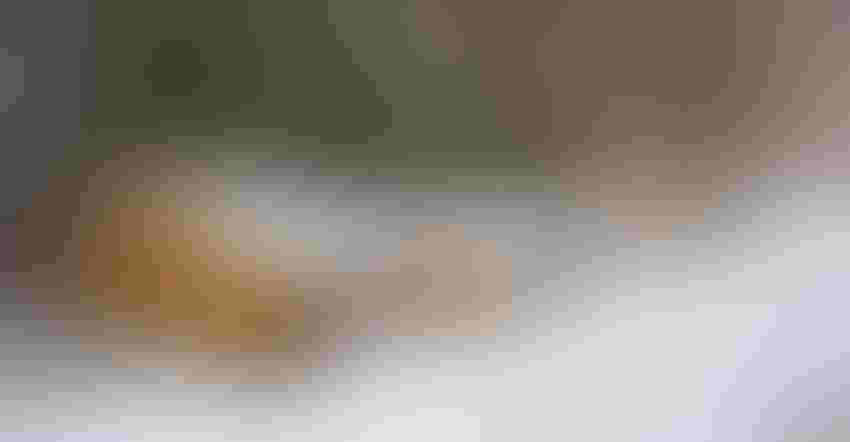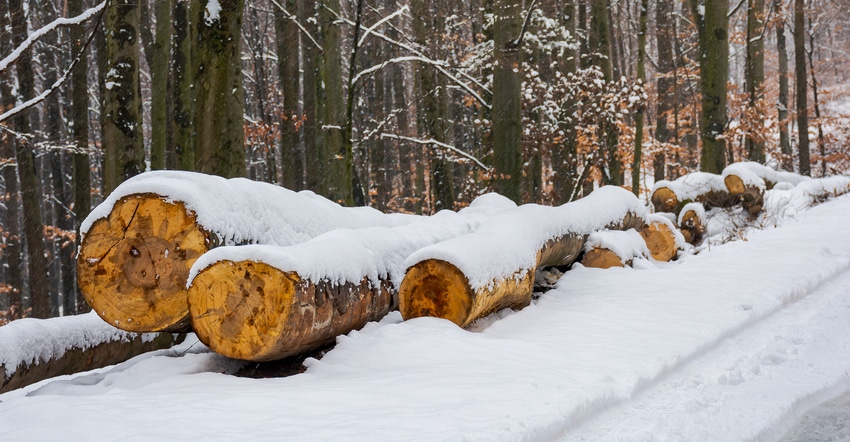 WOODLOT ATTENTION: Some say the greatest challenge in managing your forest is letting too much time pass before starting.
Mike_Pellinni/Getty Images
Growing up in rural mid-Michigan, the woods behind our house were an overflowing reservoir of outside fun. As littles, the lane would lead my brothers and me back to the ever-expanding treehouse, swing set and sandbox.
As we got older, we attempted to build a log cabin (it wasn't actually competed), a trail was established for motocross races, and there were several rabbits and deer harvested. Downed trees were cleared to fuel the boiler that heated pop's wood shop — and later the house, too.
It wasn't a big woods, and we sadly had to share the far southern portion with an absentee landowner. I always wanted to buy that property, but pops said he had already spoken with the owner many years ago and he wasn't wanting to sell just yet because it was his young daughter's "college tuition fund."
He looked at it as an investment. And while your forest goals may not be for resale, a woodlot should be treated as an asset and revenue generator.
Some say the greatest challenge in managing your forest is letting too much time pass before starting. Whether it is for commercial, ecological or aesthetic goals, expertise and resources are available to help. 
What are you trying to accomplish?
Managing forests begins with defining your goals. Perhaps more than any other type of natural resource you may own, forests require the skills of a professional to help you sort through the many options.
That may or may not include a timber harvest, but if it does, a forester or wildlife biologist can help you receive its full economic value. Also, they may be able to supervise timber removal, minimizing impact to the environment while improving or creating wildlife habitat.
Each state has a forestry commission with professional foresters who assist private landowners in forestry management, with everything from optimizing aesthetics to providing income for retirement.
Besides recommendations from your county forester for funding, federal funding may be available through the Environmental Quality Incentives Program, which is administered by USDA's Natural Resources Conservation Service. 
EQIP offers financial and technical assistance to address natural resource concerns and deliver environmental benefits, including improved water or air quality, reduced soil erosion or improved wildlife habitat. Non-industrial private forest operators are among those eligible.
Prime time for management
There are many advantages to removing trees during the winter, say the folks at Diamond Mowers. Most trees shed their leaves, so the lack of foliage makes it easier to spot signs of mold, decay and other diseases.
Fewer leaves also means minimal cleanup, and because most disease-carrying insects and fungi are dormant, there is less risk of spreading maladies around a property.
In addition, frozen ground does not get torn up by equipment, and hardened sap in trees provides perfect conditions for cutting and mulching.
If you are thinking of clearing land, frozen temperatures make the ground solid and provide better support for heavy equipment. Additionally, precipitation and runoff occur less frequently, and many plant species are dormant, reducing environmental damage caused by erosion and aggressively cutting back invasive vegetation.
Using Michigan as an example, more than 53% of the state is covered in 19.3 million acres of forest, and about half of those acres are owned by more than 350,000 private property holders.
Many farmers have crops that don't grow in rows that need to be tended or harvested. Capitalize on your assets.
Subscribe to receive top agriculture news
Be informed daily with these free e-newsletters
You May Also Like
---