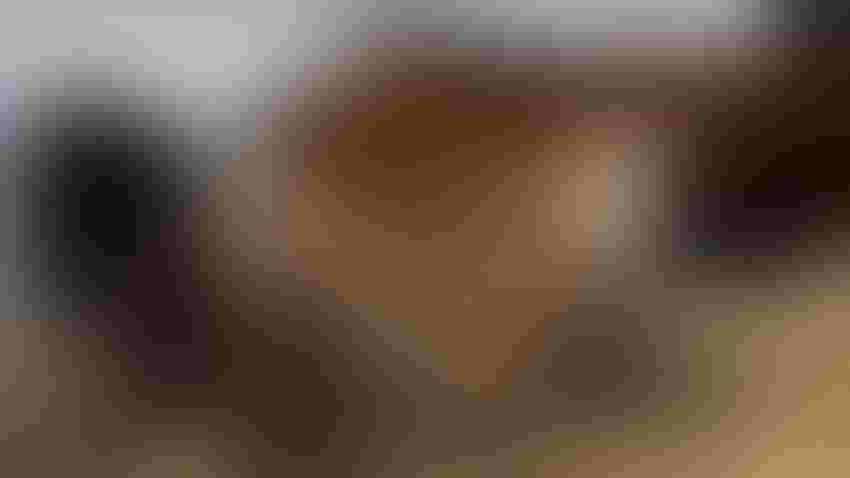 CALVING TIME: Spring means calving season across most of the Midwest. It also means learning how to deal with the challenges Mother Nature can present.
Jennifer Carrico
The beaches of Florida, the Gulf Shores area of Alabama and South Padre Island sound pretty good right now. Winter has stretched itself into nearly every week of 2023. Not only cold temperatures, but also rain, ice, sleet and snow. I feel like it's about day 573 of January in Iowa.
While warmer weather does sound amazing, those of us who live on a cattle farm in the Midwest know the dreams of beaches, cold drinks and basking in the warm sunshine are just not on the schedule this time of year. Spring is time for new life, a time for preparing for the future and enjoying living on a farm, but this year it is just a little harder.
Cattle producers do everything they can to make the conditions under their control good during calving, but sometimes Mother Nature just doesn't cooperate. Cold, snow and mud are not favorable when calving, and my fellow cattle producers and I have been dealing with it the best we can.
Besides that, the temperature swings from 60 degrees F one day to 20 the next are not great for calf health. We do our best to check on the babies and hope their mothers have given them the right types of immunity against disease and other bugs through colostrum. Sometimes it just isn't enough. The hardest day of spring on our farm is the day we lose a calf. There are so many things that can go right, but one thing going wrong can add to the stress of production agriculture.
Lifelong experiences
Through the years, I've learned everyone has different methods of caring for their animals, and every single producer I know will do all they can to save an animal. One March day, nearly 15 years ago when my kids were too small to assist with delivering a calf, I had a cow that needed assistance. I called the vet.
Let me preface this story by saying I'm a lifelong cattle producer, and at one point I helped calve out 1,000 cows for three years. I've seen a calf exit a cow's body in nearly every way.
On this day, it was clear to me by the size of the hooves sticking out, that Momma would need some help. By the time the vet arrived, I had the chains on the feet, and time wasn't on our side. I had the cow haltered and tied to a post, allowing somewhat free movement while still being restrained. I knew we needed to move swiftly and carefully to get the calf out. It was an extremely hard pull, which caused much stress on the calf (and the cow).
Saving a life
Once he was out, there wasn't much movement — yet his heart was beating. I did what any cattle producer would do to save that life. My hand over one nostril and holding the mouth shut, I performed mouth-to-nose resuscitation. It took what seemed like several minutes to bring him back to life.
If you've ever saved a life, you know the emotions that run through you. The same ones that are running through me again now, nearly 15 years later. We do what we can to save a life. I'm certain every farmer or rancher who raises livestock could tell you a similar story, as well as one that didn't end so well.
As with anything in nature, we know there are chances of happy endings or unfavorable happenings. This year I'm trying to remind myself of why spring is my favorite time of the year by looking at the calves in the pasture and dreaming about what their future holds. If you have friends who raise livestock, check on them. Spring isn't over yet, and it's been a long one.
Comments? Email [email protected]
Subscribe to receive top agriculture news
Be informed daily with these free e-newsletters
You May Also Like
---