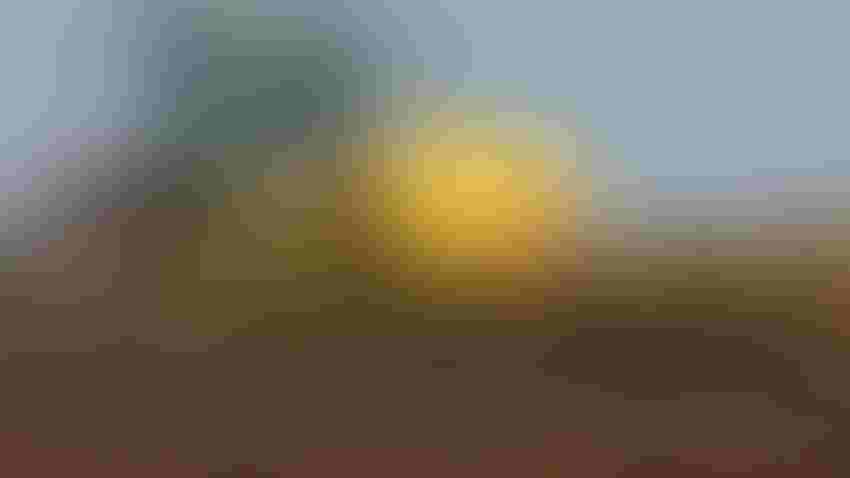 Here we are in the middle of March already. While some planting has been done in the south, most producers in the Corn Belt anxiously await a chance to get in the field. I'd like to talk about what challenges and opportunities we might expect this year and how I think we should handle them. With La Nina officially declared over recently, weather isn't likely to be similar to the last few years. After three years of some level of impact, the environment has switched with a neutral ENSO, which is likely to move into an El Nino by the time the 2023 crop gets harvested.
How has the weather already changed? For one thing, it appears the upper Midwest is a long way from fieldwork. I was in Minnesota this past week speaking, and plenty of snow was on the ground in the Mankato to Redwood Falls area. There's no doubt those producers will need patience as they prepare to put this crop in the ground.
In my area of central Illinois, we're quite wet at the time I write this. With several rain events in the last two weeks, most tiles in my area are running.
Now to the matter at hand. Given the fact these last few years La Nina has impacted some areas in the Corn Belt, a switch to El Nino could give us a shot at a trend-line yield. With a carry-out currently at 1.342 billion bushels, big acreage in '23 could result in a much different carry IF we see yields above 180 bushels per acre. The trend is currently at 181.5 bpa.
Lock in profit
What should a producer do to protect themselves in the event a big crop occurs in '23? One thing is for certain – this corn crop will be the most expensive one most of us have put in the ground. Given that, margins are much tighter than we've seen the last couple of years. Producers must consider locking in a worst-case scenario in the event prices drift lower than we've already seen.
I realize it's hard to lock in prices after such a big sell-off, but at the same time, there's no guarantee prices won't continue lower yet.
It's imperative to lock in profit margins when they exist. With the tools we now have to manage price risk, a person can lock in a level of profit and still participate in the event a rally unfolds.
Seek input opportunities
The second thing a producer needs to do is look for opportunities on unpriced inputs. Diesel fuel made a 1+ year low this past week, providing a great opportunity to lock in cheaper fuel that most all of us used in 2022. While there's no guarantee fuel prices won't drift lower yet, New York Harbor Oil, which many use to hedge diesel fuel is still trading close to 2.65, not far from the year+ low seen earlier in the week.
The other input expense we should monitor closely is fertilizer. While many have those needs locked in, some are buying dry fertilizer for half of what it was bringing in the fall. To be clear, these folks are picking it up at the river. Anhydrous on the spot market is just over $800, which compares to $1,200-1,400 for many who applied their nitrogen in the fall.
I believe last fall the weather was good enough most acres were locked in. However, given movement in fertilizer, producers must understand some acres could get switched over simply due to economics. Whether hedging grain or looking for ways to grow it more affordably, we'd be glad to help producers get a plan in place to lock in a profitable year in 2023.
I hope you all have a great planting season. Feel free to reach out to me or anyone on the AgMarket team. We'd love to hear from you.
Reach Matt Bennett at 815-665-0462 or [email protected].
The risk of loss in trading futures and/or options is substantial and each investor and/or trader must consider whether this is a suitable investment. AgMarket.Net is the Farm Division of John Stewart and Associates (JSA) based out of St Joe, MO and all futures and options trades are cleared through ADMIS in Chicago IL. This material has been prepared by an agent of JSA or a third party and is, or is in the nature of, a solicitation. By accepting this communication, you agree that you are an experienced user of the futures markets, capable of making independent trading decisions, and agree that you are not, and will not, rely solely on this communication in making trading decisions. Past performance, whether actual or indicated by simulated historical tests of strategies, is not indicative of future results. Trading information and advice is based on information taken from 3rd party sources that are believed to be reliable. We do not guarantee that such information is accurate or complete and it should not be relied upon as such. Trading advice reflects our good faith judgment at a specific time and is subject to change without notice. There is no guarantee that the advice we give will result in profitable trades. The services provided by JSA may not be available in all jurisdictions. It is possible that the country in which you are a resident prohibits us from opening and maintaining an account for you.
The opinions of the author are not necessarily those of Farm Futures or Farm Progress.
Subscribe to receive top agriculture news
Be informed daily with these free e-newsletters
You May Also Like
---