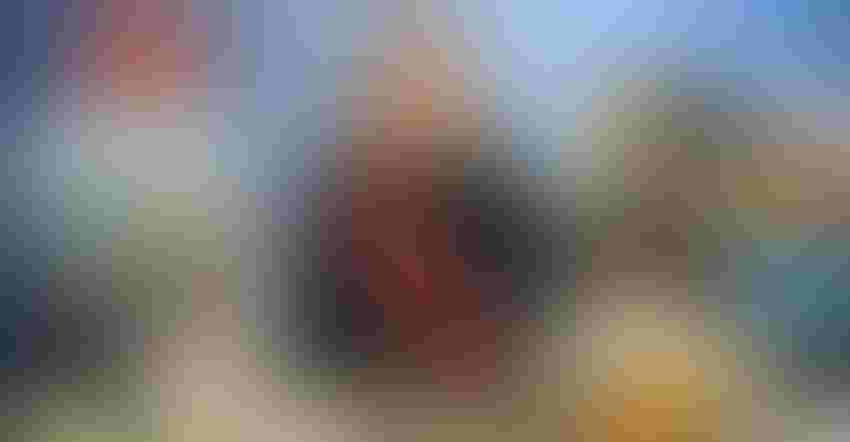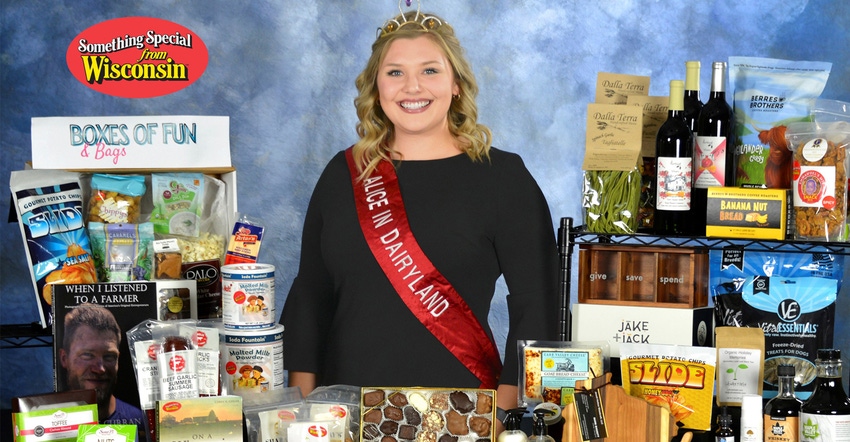 SOMETHING SPECIAL: As you shop for your holiday gifts, keep an eye out for the yellow and red Something Special from Wisconsin sticker. This sticker guarantees at least half of the product ingredients, production or processing has come from within our state.
Courtesy of Wisconsin DATCP
With the holidays fast approaching, many of us are planning how we will celebrate. Look no further than Something Special from Wisconsin for all of your unique gifting needs.
Since 1983, SSfW has been trademarked through the Wisconsin Department of Agriculture, Trade and Consumer Protection. As you shop the aisles or the web for your holiday gifts, keep an eye out for the yellow and red SSfW sticker. This sticker guarantees that at least half of the product ingredients, production or processing has come from within our state. With more than 400 companies participating in SSfW, there is bound to be something for everyone.
Sweets for your sweetie
For the sweets lover in your life, chocolates from Confections for Any Occasion are a must. Since 1999, owner Joel Bernhard has been making a variety of sweets by hand, including his own creation called Berry Bogs. He uses a Swiss-style chocolate along with the finest Wisconsin butter, cream and nuts in his confections.
Sweet P's Pantry, an artisan maker of toffee and chocolates using all-natural ingredients, is another company to try. Its rosemary salt and pepper pecans are an amazing combination of flavors. If that's not sweet enough for you, the Ghana-style peanut brittle from Gold Coast Candy is easier to bite into and does not stick to your teeth like traditional brittle. It's also vegan and gluten free.
SSfW members don't just make sweet-tasting gifts. They also produce some sweet smells. Glen Innish Farm is a small family business that grows lavender, herbs, flowers and more that are used in products like delectable Christmas morning tea or the wonderful Scottish mist body fragrances. Ambrosia Flame Candles creates hand-poured, clean-burning soy candles that come in scents like blue spruce and Wisconsin old fashioned.
To feel good while smelling good, Franciscan Peacemakers is a nonprofit organization whose products are handcrafted by women survivors of sexual exploitation, trauma and addiction. Their peppermint rosemary lotion is hand-mixed and will help your hands endure the harsh Wisconsin winter.
Books, wines and butters
For the book lover in your life, "When I Listened to a Farmer" shares lyrical stories and photos demonstrating the resilience, reality and reverence of farmers, who the author calls "the caretakers of our souls." Another option is "On a Wisconsin Family Farm." This book contains 31 short stories, along with 70 pictures about pioneer life in rural Wisconsin.
You can enjoy a glass of wine from Northleaf Winery while enjoying either book. Northleaf Winery wines use fruit so bold it can't stay bottled up. Enjoy an old-world pomegranate, rare-blend cranberry or any of its other options.
For those who seem impossible to buy for, any number of LuAnn's Homemade Butters are a wonderful option. From its original honey butter to its newest berry surprise spread, there's something for everyone.
"Boxes of fun" from Christine's Kitchen make the perfect gift for anybody. These boxes put together items from a variety of SSfW companies, with themes such as "snack attack," "pamper someone" and the newest version of an advent calendar, the "countdown to Christmas" box, with 24 individually wrapped gifts.
The Jake+Jack enduring legacy bank from Small Legacies makes a thoughtful gift for the young people in your life. To promote financial education in young children, its "give, save, spend" model of banks teaches children how to responsibly manage money while providing a lasting product that looks modern and elegant. It even offers personalized engraving.
Health and wellness gifts
Members of SSfW also have gift ideas for the health-and-wellness-minded recipient. The goat milk hand soap bars from Honey Down Farms are pure, nourishing skin care products that hardworking hands deserve. Queen B offers cranberry seeds, which are a complete plant protein and make a healthy addition to yogurt, granola bars or smoothies. They have recipes online, and the possibilities are endless.
The 1800 Full Spectrum CBD from Konopie Natural Wellness is grown, harvested, and crafted in Denmark, Wis. Coming from their certified-organic crops, Konopie and its products are "traceable, transparent and pure."
By purchasing SSfW products, you are supporting not only local producers and processors, but also Wisconsin by investing those dollars in the local economy. To find more local flavors, visit somethingspecialfromwi.com, and give thanks to our local farmers and agribusinesses all year long. Wishing you and your family a safe and happy holiday season.
Schaefer is the 75th Alice in Dairyland.
Subscribe to receive top agriculture news
Be informed daily with these free e-newsletters
You May Also Like
---