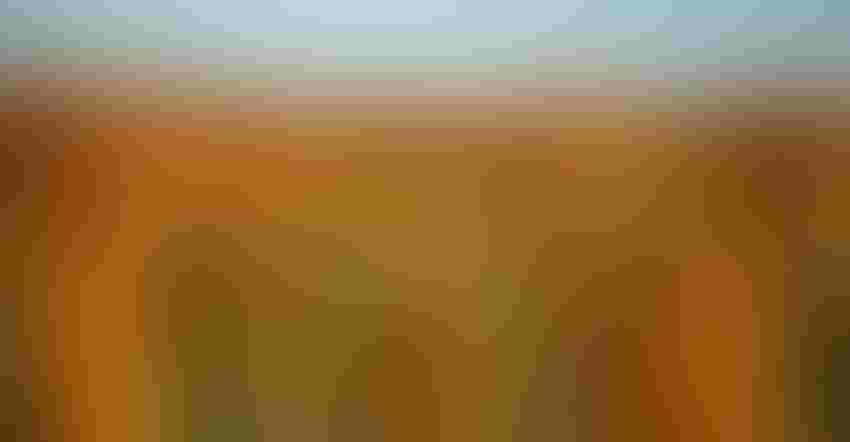 The competition for acres in the United States this spring will be interesting. As you know, there are still nine grain and oilseed commodities in the United States that are still historically low on supplies, and all will vie for the prize of added acres this coming spring. One commodity has my growing attention and that is sorghum.
Sorghum is not a new crop for the United States by any means, but I have a feeling that it will gain additional acres this spring due to its ability to grow in parched soils and can be grown at a lower cost alternative to both wheat and corn.
Increased sorghum acres a possibility?
According to the most recent USDA information, 2022/23 sorghum planted acres in the United States came in at 6.4 million acres this past year. That was actually down from 7.3 million acres the year prior.
It is estimated that sorghum uses 1/3 less water than other crops to grow. Because of this factor, some farmers in the Southwest Plains may opt for additional acres of sorghum this spring versus corn or even cotton due to parched soil conditions. It was interesting to note that after the 2012 drought, sorghum acres increased by nearly 2 million acres as still-parched soils made some farmers shy away from other crops.
Low supplies and increasing demand
Currently ending stocks of sorghum for the 2022/23 crop year are at a mere 24 million bushels, down from 53 million bushels from the 2021/22 season. Of the 236 million bushels of sorghum grown in the United States last year, 155 million bushels are pegged for exported, according to the most recent USDA report, or nearly 65% of the sorghum grown. China and Southeast Asia are top export destinations.
The Sorghum Checkoff and U.S. Grains Council recently backed a feeding trial with catfish in Southeast Asia where sorghum was substituted for cassava, a conventional feed ingredient in aquaculture. The hope is that more sorghum will be used in the future for this endeavor.
In China, sorghum is used in distilled beverages, in the production of liquors. Now that China is coming out of lockdown, with the country opening up for business, travel and potentially more leisure, will China look to increase imports of sorghum?
Domestically, sorghum is used in animal feed and ethanol. On the most recent USDA report, demand for sorghum for feed was increased from 65 million bushels to 70 million bushels. Dairy farms in California are said to be looking to increase sorghum in the diets of their cows as a more available feed resource due to dry soil conditions in the western states. Sorghum would potentially be more reliable to produce when soil conditions are on the dryer side.
Sorghum is also used in ethanol. According to the Kansas Grain Sorghum website, "Twelve Kansas ethanol plants produce nearly half a billion gallons of clean-burning, renewable fuel a year. Current Kansas production creates a market for about 183 million bushels of sorghum and corn. The two grains are interchangeable in the ethanol-making process. One-third of the grain used for ethanol returns to the food stream as wet or dry distillers grains (DDGS), a valued, high-nutrient livestock feed."
Further north, sorghum is gaining popularity in Nebraska where the state is hosting two events this winter to promote increased planting of sorghum for what is traditionally known as the Cornhusker state. Right now in Nebraska, there are not many grain elevators equipped to handle sorghum, however, there are whispers that there may be investors looking to create mills in Nebraska for converting sorghum for human consumption.
Sorghum may have a niche in the human consumption demand category as it is gluten free and celiac safe. While I've never consumed sorghum, some say it has a sweet, nutty, and mild flavor. Those looking to capitalize on it for human consumption want to process it into flour, bread, desserts, cereal, fermented and un-fermented beverages, even syrup! Health food advocates say that sorghum provides a range of health benefits from high fiber to beneficial antioxidants in addition to being gluten free.
Looking forward to seeing how sorghum matches up this spring in the acres competition, it has a lot going for it.
Reach Naomi Blohm at 800-334-9779, on Twitter: @naomiblohm, and at [email protected].
Disclaimer: The data contained herein is believed to be drawn from reliable sources but cannot be guaranteed. Individuals acting on this information are responsible for their own actions. Commodity trading may not be suitable for all recipients of this report. Futures and options trading involve significant risk of loss and may not be suitable for everyone. Therefore, carefully consider whether such trading is suitable for you in light of your financial condition.  Examples of seasonal price moves or extreme market conditions are not meant to imply that such moves or conditions are common occurrences or likely to occur. Futures prices have already factored in the seasonal aspects of supply and demand. No representation is being made that scenario planning, strategy or discipline will guarantee success or profits. Any decisions you may make to buy, sell or hold a futures or options position on such research are entirely your own and not in any way deemed to be endorsed by or attributed to Total Farm Marketing. Total Farm Marketing and TFM refer to Stewart-Peterson Group Inc., Stewart-Peterson Inc., and SP Risk Services LLC. Stewart-Peterson Group Inc. is registered with the Commodity Futures Trading Commission (CFTC) as an introducing broker and is a member of National Futures Association. SP Risk Services, LLC is an insurance agency and an equal opportunity provider. Stewart-Peterson Inc. is a publishing company. A customer may have relationships with all three companies. SP Risk Services LLC and Stewart-Peterson Inc. are wholly owned by Stewart-Peterson Group Inc. unless otherwise noted, services referenced are services of Stewart-Peterson Group Inc. Presented for solicitation.
The opinions of the author are not necessarily those of Farm Futures or Farm Progress. 
About the Author(s)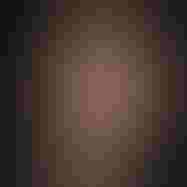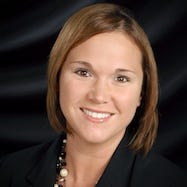 senior market adviser, Total Farm Marketing by Stewart Peterson
Naomi specializes at helping farmers understand how to manage cash marketing needs and understand the importance of managing basis, delivery point considerations, cash flow needs and storage capacity. She earned her Bachelor of Arts in Political Science with a minor in Agriculture Business at the University of Wisconsin in Platteville. She has a Master of Science in Adult Education with an emphasis in Ag Economics from the UW-Platteville and a Master Certificate in Global Education, from the UW-Oshkosh.
Subscribe to receive top agriculture news
Be informed daily with these free e-newsletters
You May Also Like
---