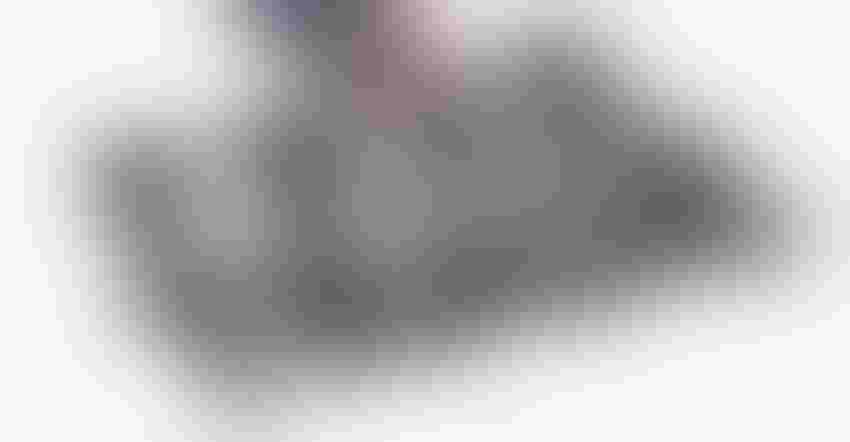 FREE TRADE NEEDED: Ag groups urge Biden administration to renew Presidential Trade Promotion Authority offering fast track approval for securing passage of negotiated trade deals.
Getty Images/iStock Photos
It is hard to overstate the importance of free trade to American agriculture with 20% of overall agricultural output going overseas, explains Rep. Dusty Johnson, R-S.D., during a Farmers for Free Trade virtual event March 23. He is bullish that the percentage of U.S. agricultural exports will only go up, but to realize the potential growth a more defined vision is needed.
"We need a game plan," Johnson shares.
He expresses concerns that one-third of President Joe Biden's current time in office is already expired and the Biden administration's office of U.S. Trade Representative doesn't have in place or even nominated a chief agricultural negotiator nor USDA undersecretary for trade.
"If we're going to realize these gains, we've got to have our team on the field," Johnson says of creating ongoing growth opportunities for U.S. agricultural goods.  
Related: Chief ag negotiator nomination withdrawn
During a Senate Finance Committee hearing on March 15 on the Biden administration's goals for an Indo-Pacific Economic Framework, Sen. Chuck Grassley, R-Iowa, asked about the importance of having a chief ag negotiator and USDA undersecretary for trade in place.
Sharon Bomer Lauritsen, principal at AgTrade Strategies LLC and who previously served as the civil servant in charge of agricultural issues at USTR, says it's extremely important to have political ag trade positions filled.
"I can assure you that having your political and Senate-confirmed bosses in place is important in order to have agriculture be part of the discussion among the political and White House engagement," Lauritsen says. "It's important also to engage with other countries because many agricultural issues are going to be political. So, you need a political person there to push, to drive, to lead and have the vision to move forward."
UK deal lowers ag tariffs
While the administration may not be looking to establish new free trade agreements and a voice for agriculture, it continues to find ways to make incremental improvements in trading relationships.
USTR Ambassador Katherine Tai and Secretary of Commerce Gina Raimondo announced a new 232 tariff agreement with the United Kingdom. This deal ensures the long-term viability of the U.S. steel and aluminum industries, protects American jobs, and lifts retaliatory tariffs on over $500 million worth of U.S. exports to the U.K., including distilled spirits, various agriculture products and consumer goods.
As part of a new Section 232 agreement reached Tuesday between the U.S. and the UK regarding steel and aluminum imports from the UK, the 25% retaliatory tariff on U.S. corn has been zeroed out allowing U.S. corn farmers to renew their trading relationship with Britain. The agreement will be effective June 1, 2022.
"This agreement will provide opportunities to expand free and fair trade and strengthen our economic and strategic relationship with one of our greatest allies. The U.S. Grains Council is very pleased with the outcome regarding this agreement because it paves the way for U.S. corn to re-enter the U.K. market once again," says Ryan LeGrand, U.S. Grains Council president and CEO. "This agreement lifts the retaliatory tariffs on more than $500 million of U.S. products, including U.S. corn, and that is vital not only to global economic development, but also U.S. agriculture's profitability."
Imposed in 2018, the tariffs reversed what had previously been tremendous growth in Kentucky bourbon exports to the U.K., costing distillers, industry partners and farm families hundreds of millions of dollars, according to the Kentucky Distillers Association. Bourbon is one of Kentucky's most historic and treasured industries. It is a $9 billion annual economic and tourism engine that sustains 22,500 good-paying jobs in the Commonwealth with a $1.23 billion payroll.
The US-UK steel announcement builds on similar deals struck by the U.S. and E.U., as well as the U.S. and Japan, and will strengthen relationships with global partners in working together to boost domestic manufacturing and counter China's harmful practices that hurt U.S. industries and workers.
Beef producers score trade win
The exit out of the Trans-Pacific Partnership created a situation where U.S. beef found itself faced with an  unlevel playing field with other now CPTPP nations trading with Japan. In September 2019, then President Donald Trump signed a preliminary agreement with Japanese Prime Minister Shinzō Abe which allowed beef tariffs to fall from 38.5% to 26.6%.
U.S. producers sold $2 billion of beef to Japan in 2018, one-fourth of total U.S. beef exports. The U.S. exported 330,217 metric tons of beef to Japan in 2018. U.S. beef exports to Japan exceeded 320,000 metric tons in 2021 and set a new value record at $2.38 billion. But U.S. beef was subject to a higher tariff than its competitors for 30 days, from mid-March to mid-April, after imports exceeded the safeguard volume. 
Related: Beef trade deal struck with Japan
Japan's imports of U.S. beef exceeded the safeguard threshold of 242,000 mt on March 17, 2021, approaching the end of the Japanese fiscal year (March 31). This triggered a higher tariff rate of 38.5% (up from 25.8%) on U.S. beef muscle cuts, which was in effect for 30 days – from March 18 through April 16. After this 30-day period passed, the tariff rate for U.S. beef declined to 25%, as provided in the Japan-U.S. Trade Agreement to offer a level playing field for what other nations receive under the Comprehensive and Progressive Agreement for Trans-Pacific.
The U.S. Meat Export Federation had projected that the safeguard would be triggered every year unless adjustments are made to the threshold. USMEF Economist Erin Borror explains, "This distorts the market and puts U.S. beef at a disadvantage, not only due to product clearing under the higher tariff rate, but also because some importers will delay purchases to avoid the period in which the higher rate is in effect."
Agriculture Secretary Tom Vilsack says the agreement allows for "greater market-based growth in U.S. beef exports to Japan and reduces the probability of higher Japanese tariffs being imposed on U.S. goods."
FFT Ag Manufacturing Virtual Town Hall from KCoe Isom on Vimeo.
Subscribe to receive top agriculture news
Be informed daily with these free e-newsletters
You May Also Like
---