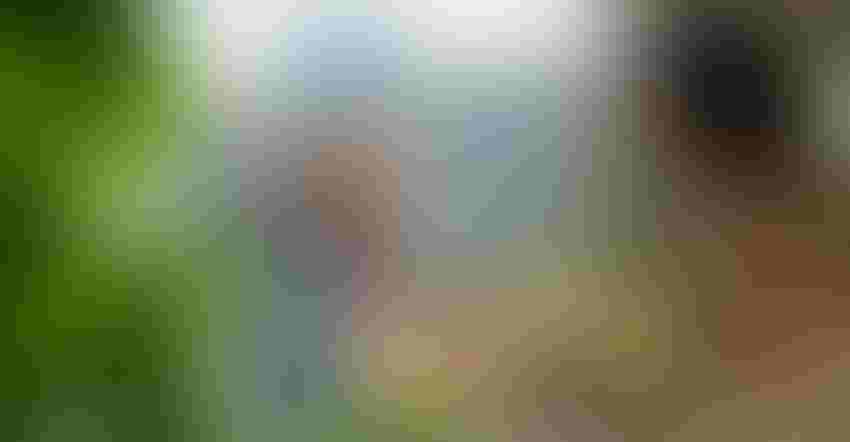 TIME FOR LISTENING: Farmers have great stories to tell, but hearing consumers is just as important to create open, honest dialogue.
julief514/Getty Images
Sharing our story is about relaxing and having a conversation. A conversation includes listening. Recently I heard a speaker who pointed out that God gave us one mouth and two ears for a reason: We need to listen twice as much as we need to talk. That goes with our encounters with our nonfarm neighbors and others we meet along the way.
I am more guilty than most in wanting to be sure that what I am thinking gets out. I am already planning my next comment instead of just hearing what the other person is saying and listening to what they are concerned about. My response could be completely different if I were really listening. What about you?
I have spent my whole life telling agriculture's story. Because I have been given opportunities to talk with government officials, heads of agribusiness and many agricultural organizations, I have learned about many aspects of our wonderful industry and life.
I have also been able to share my agricultural experiences with teachers, students and consumers. But I know that most of the time I am telling them what I think they should hear, not necessarily what they want to know.
The consumer today wants to know where their food comes from and who is growing it. Together, we can share our stories to help them learn that those of us growing their food and raising the animals truly care about providing them with wholesome food.
A couple of years ago when some dairy farmers lost their milk market, I had a former editor of mine contact me and asked what she could do. I was her agricultural connection. She trusted me to help her find a way to help farmers in her area. You need to become that "expert" for people in your community.
When you are growing commodity crops, it is sometimes hard for people to understand that those crops are also part of the food supply even though they are not found in the produce aisle of the grocery store. Helping people understand why you do what you do isn't always easy.
Regardless of the growing system you use, the general public doesn't know what is being grown in your fields, nor do they understand why some fields are covered with plants in the wintertime when only a few years ago those fields would have been bare.
We as farmers need to seek out opportunities to share our story about how we farm and how much we care. Talk to people in the checkout line or after church. Offer to speak to a service club about the changes in agriculture.
We don't farm like it is shown in most story books. Let's work together to help the American consumer learn to trust the farmers who are providing them with their food every day. Our future as farmers and as Americans depends on it.
Gregg writes from western Pennsylvania. She is the Pennsylvania 2019 Outstanding Woman in Agriculture and is a past president of American Agri-Women.
Subscribe to receive top agriculture news
Be informed daily with these free e-newsletters
You May Also Like
---