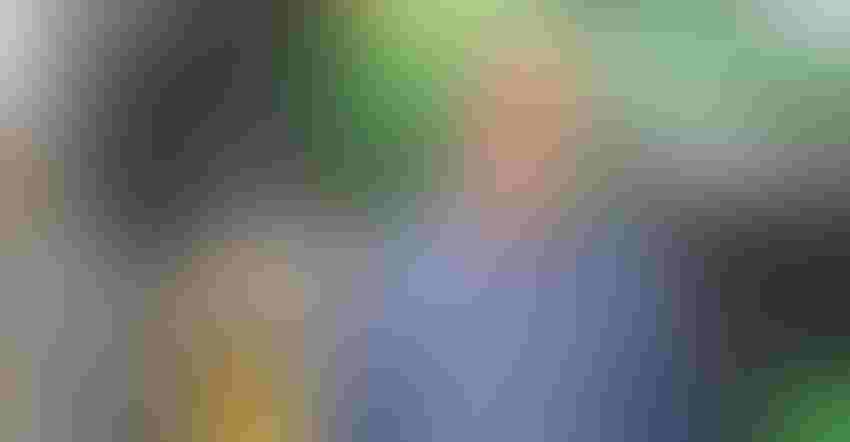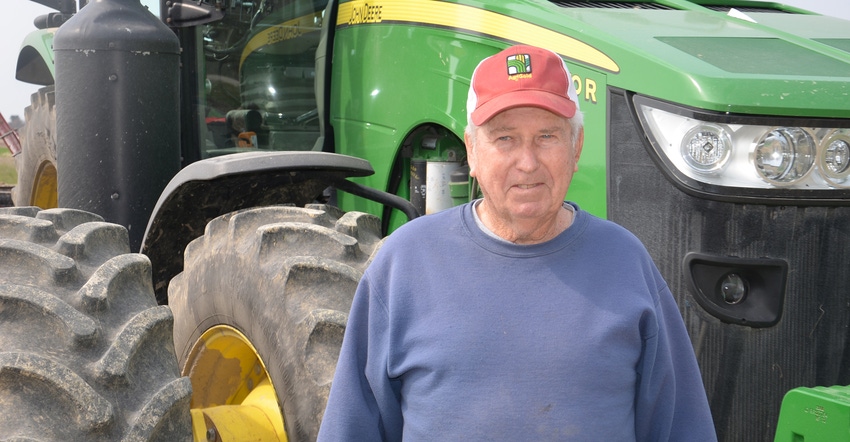 NOMINATED BY SEED PROVIDER: Harry Egnew was 89 when he was named an Indiana Master Farmer in 2021. He was nominated by Mark Law with AgriGold.
Tom J. Bechman
Who could you nominate as an Indiana Master Farmer for 2023? Who operates a successful farm business, supports the community, serves in leadership roles and takes good care of their natural resources? If someone or a couple in your community fit the bill and haven't been recognized as Master Farmers, that's the answer to the question — that's who you should nominate.
The key is nominating them. It takes a neighbor, an Extension educator, a child or relative, an ag teacher, or a past Master Farmer to nominate someone. Indiana Prairie Farmer staff can't nominate anyone, and they do not judge applicants.
Here's who nominated 2022 Master Farmers:
Mark Legan. Named a Master Farmer in 2006, Legan, Coatesville, Ind., successfully nominated David Hardin, Avon, Ind.
Gary Stuckey. A retired ag teacher, FFA advisor and former Young Farmers Chapter advisor at North Daviess High School, Stuckey nominated Tom and Carol Nugent and Rob and Karen Dove, all of Elnora, Ind.
Hans Schmitz. This Purdue Extension educator nominated Mark and Sheryl Seib, Poseyville, Ind.
Jacob Smoker. This young farmer nominated his mom and dad, Greg and Deb Smoker, Wanatah, Ind.
Your turn
Want to put your name on the nominators list? Besides the satisfaction of seeing good people recognized, it puts you on the invitation list for the Master Farmer awards program, held in conjunction with the Purdue Farm Management Tour during summer 2023.
Here's how to proceed:
Obtain a nomination form. Email [email protected] or call 317-431-8766 to request a form. Or write to Indiana Prairie Farmer at 599 N., 100 W., Franklin, IN 46131.
Choose whether to nominate an individual or a couple. That decision is up to you. You likely know the farmers best.
Obtain information about their farm and leadership activities. You can ask them directly, or if you want the nomination to be a surprise, work through a relative or employee to obtain information. Nominators do it both ways — it's your choice.
Complete the form. The form is only one page, front and back. You may add extra information, but it's not a difficult form to complete.
Obtain letters of support. Most people submit the maximum, six letters, written by neighbors, community, state and national leaders, Extension personnel — anyone who respects the nominees.
Submit the nomination by Feb. 15. Submit by mail or email. Submitting all materials at once is preferred. Feel free to consult Tom Bechman if you have questions.
Subscribe to receive top agriculture news
Be informed daily with these free e-newsletters
You May Also Like
---