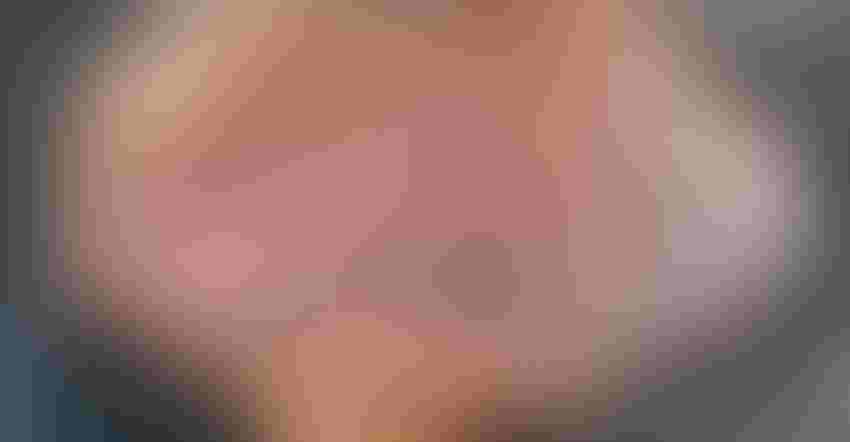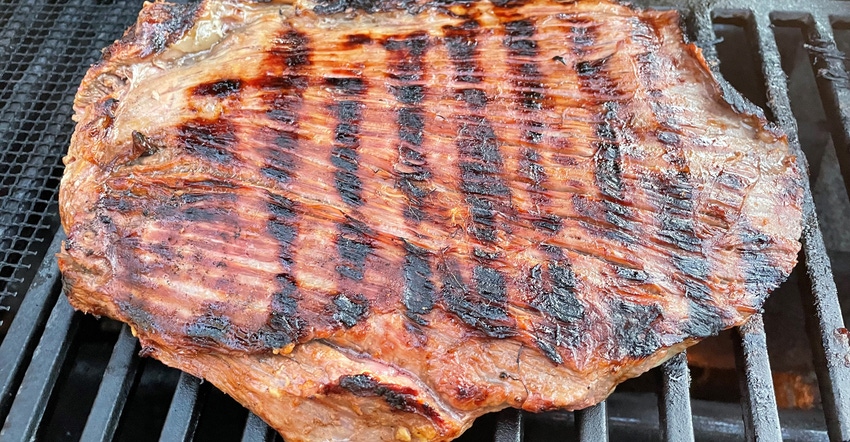 MARINADE: Coffee makes a great marinade for steak on the grill. The acidity levels of coffee amplify the flavor of the meat and help to break down the protein.
Charlyn Fargo Ware
I'm a fan of coffee, especially early in the morning to start my day. I love it from fresh ground beans or in my single-serve Keurig. I start my day with a piping hot cup, spend some time with Jesus and take a few minutes to plan my day.
But is coffee healthy for you?
Although early studies of coffee suggested it could lead to health problems, recent research provides strong evidence that drinking coffee has a variety of health benefits.
"The overall evidence has been pretty convincing that coffee has been more healthful than harmful in terms of health outcomes," says Frank Hu, chair of the Department of Nutrition at Harvard T.H. Chan School of Public Health, in an article in Discover. "For most people, moderate coffee consumption can be incorporated into a healthy diet."
Hu says moderate coffee intake — two to five cups a day — is linked to a lower likelihood of type 2 diabetes, heart disease, liver and endometrial cancers, Parkinson's disease, and depression. It's even possible that people who drink coffee can reduce their risk of early death.
Early research linked coffee to diseases ranging from heart disease to asthma. But Hu says many participants in those studies also smoked, which may have led researchers to think that coffee was responsible for the adverse effects that are now linked with cigarettes. He adds that anything people consume a lot of tends to come under scrutiny.
"In the past, I think a lot of people thought, 'Oh, coffee's so delicious, there must be something bad about coffee,'" he says. "The good news is that for most people, coffee actually confers some health benefits."
What makes coffee unhealthy is the sugar and cream that's often added. The 450 to 500 calories in a cup of Starbucks, thanks to the sugar and cream, can negate many of the health benefits.
Cooking with coffee
I like to cook with coffee. Brownies or chocolate cake with a teaspoon of espresso powder added will have a noticeably richer flavor. For meat, the acidity levels of coffee replicate tannins in wine, which allow amplification of flavor and help to break down the protein. Coffee rub on steak can also act as a tenderizer, making meat softer and enhancing the moisture of the meat by creating a sealed crust of flavor.
When cooking with coffee, most recipes call for strongly brewed coffee. Use twice as many grounds to brew the double-strength coffee for recipes, and unless the instructions specify hot coffee, allow the coffee to cool to room temperature before using it in a recipe.
If you have leftover coffee, there are lots of uses: Refrigerate it for iced coffee, replace some of the water you use to cook your oatmeal, make ice cream, freeze it into ice cubes, add it to a mug of hot chocolate, add it to baked goods or use it in a tiramisu.
Here are a couple of my favorite coffee-seasoned recipes.
Coffee-Marinated Steak
2 garlic cloves, chopped
1 cup strong coffee, room temperature
¼ cup balsamic vinegar
¼ cup Dijon mustard
¼ cup (packed) light brown sugar
2 tablespoons olive oil
1 teaspoon freshly ground black pepper
1 small onion, chopped
1½ pounds skirt or flank steak
Salt and pepper to taste
Whisk onion, garlic, coffee, vinegar, mustard, brown sugar, oil and 1 teaspoon pepper in a medium bowl. Pour marinade into a resealable plastic bag. Add steak, seal bag and turn to coat. Refrigerate steak and marinade until ready to grill.
Prepare grill for medium-high heat. Remove steak from marinade; discard used marinade. Season steak with salt and pepper and grill, eight to 10 minutes for medium-rare. Let rest 10 minutes before slicing across the grain. Serves four.
Fudge Brownies
4 large eggs
1¼ cups Dutch-process cocoa
1 teaspoon salt
1 teaspoon baking powder
1 teaspoon espresso powder
1 tablespoon vanilla extract
16 tablespoons unsalted butter, room temperature
2¼ cups sugar
1½ cups all-purpose flour
2 cups chocolate chips
Preheat oven to 350 degrees F. Lightly grease a 9-by-13-inch pan. Crack the eggs into a mixing bowl and beat them at medium speed with the cocoa, salt, baking powder, espresso powder and vanilla for about one minute, or until smooth.
In a medium-size microwave-safe bowl or a saucepan set over low heat, melt the butter; then add the sugar and stir to combine. Or simply combine the butter and sugar, and heat, stirring, until the butter is melted. Continue to heat (or microwave) briefly, just until the mixture is hot (about 110 degrees) but not bubbling. It will become shiny as your stir it. (This will help dissolve the sugar, which helps produce a shiny top crust on the brownies.)
Add the hot butter-sugar mixture to the egg-cocoa mixture, stirring until smooth. Add the flour and chips, stirring until smooth. Spoon the batter into the greased pan. Bake the brownies for 28 to 32 minutes, until edges are set and center is moist but not uncooked. Remove brownies from oven and cool on a rack before cutting. Store leftovers well-wrapped at room temperature for five to six days. Freeze for longer storage. Makes two dozen 2-inch brownies.
Fargo Ware is a registered dietitian with Southern Illinois University Medical School in Springfield, Ill. Send recipe ideas to her at [email protected]. The opinions of this writer are not necessarily those of Farm Progress/Informa.
About the Author(s)
Subscribe to receive top agriculture news
Be informed daily with these free e-newsletters
You May Also Like
---