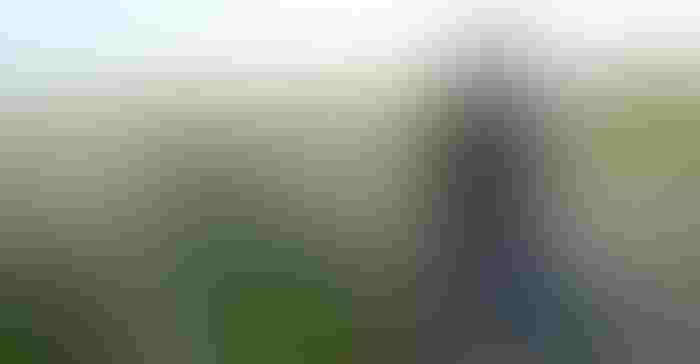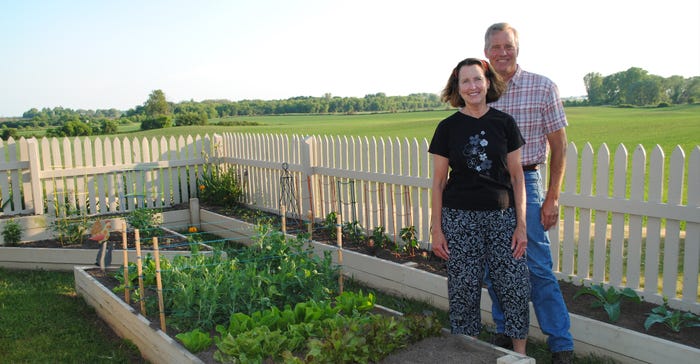 Terry and Norine Zimdars have enjoyed flower and vegetable gardening most of the 34 years they have been married. They live a few miles south of Ripon, Wis., on a farmette where they raised their three sons — twins Aaron and Nathan, 28, and Seth, 23.
Terry, who grew up on the farm next door to where they live, has always gardened.
"My parents had five kids and three gardens," he explains. "My grandparents lived in town, and they would come out and help. So, there were three generations out there working on the garden together."
Raised beds
Terry and Norine have a dozen raised garden beds, used primarily for vegetables, and several borders filled with perennial flowers. Norine also has several pots and containers filled with annual flowers and plants on their front porch. Surrounding the raised garden beds is a beige picket fence to keep rabbits and other critters from eating the vegetables.
The couple met as students at the University of Wisconsin-Madison, from which they both graduated. Norine grew up in Brookfield, Wis.
"We had a small garden, but it wasn't until Terry and I got married and I moved up here that I really learned how to garden," she says. "I used to help his mom with gardening."
Terry is a dairy nutritionist and does some agronomy work at Landmark Cooperative in Cottage Grove, Wis. Norine is office manager at Prairie Place, an assisted living facility in Ripon. Both find gardening relaxing after a long day at work.
"I love to be outside," Norine says. "I would rather be outside, and as long as I'm outside, I might as well be weeding."
Norine admits flower gardening has become somewhat of an addiction. Her favorites are daylilies. She grows several different varieties and has more than 200 daylilies.
"I have one variety that is named after me, and I have another variety that I grow named Seth," she says. Other perennials that she grows include peonies, lupines, irises, tulips, hostas, delphiniums, sedum, purple coneflowers and ferns.
"You can never have too many flowers," Norine says with a laugh. She even plants annual flowers like zinnias, marigolds, sweet peas, morningglory, petunias and asters in bare spots in the raised garden beds, along with gladiola bulbs and calla lilies.
"I take my extra flowers in to work for the ladies," she says. "They remind them of flowers they used to grow."
Traditional fruits and vegetables
Terry does most of the watering and weeds the raised garden beds. He says they grow many of the same vegetables that his parents grew in their garden.
"We plant traditional fruits and vegetables in our garden, including beets, lettuce, potatoes, carrots, tomatoes, cabbages, broccoli, several varieties of peppers, Swiss chard, kale, strawberries, peas, zucchini and cucumbers."
When their sons were living at home, Terry and Norine say they planted a bigger garden.
"All three of the boys took vegetable gardening in 4-H," Norine says. "Nathan also showed flowers at the fair."
Norine says she did more canning when the boys were living at home than she does now.
"I still can pickled beets, tomatoes, zucchini relish and dilly beans," she says. "The only way our kids would eat green beans is if I would make dilly beans. I make them with garlic and dill — they love them. We give some of our canned vegetables as Christmas gifts to family and friends each year."
Terry says they occasionally try growing new vegetables, and sometimes they plant a vegetable they haven't planted for a while.
"This year we planted peas," he says. "It's been quite a few years since we planted peas. If we need more canned tomatoes, we might grow a few more tomatoes one year. Otherwise, we plant about the same stuff every year."
Come back next week when we discuss how to prevent plant diseases and pests in your garden.
Subscribe to receive top agriculture news
Be informed daily with these free e-newsletters
You May Also Like
---