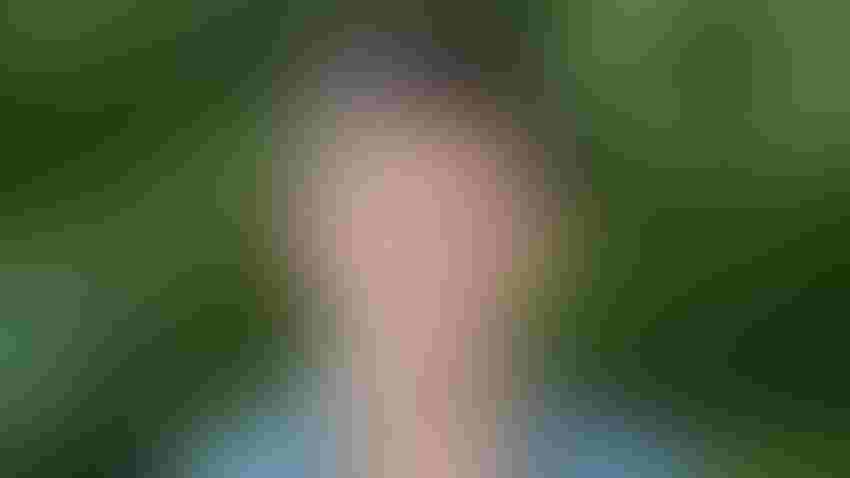 LEADS THE TEAM: Seth Ariens is president of the 2022-23 Indiana FFA state officers. He will gavel the 2023 Indiana FFA Convention to order when it returns to Purdue University in June.
Tom J. Bechman
by Seth Ariens
State convention has always been my favorite event while involved in FFA. It brings me motivation and determination, and most importantly, it shows me why I'm invested in this great organization.
Ever since I can remember — until a couple of years ago — Indiana's state FFA convention had always been held at Purdue University in the Elliott Hall of Music. The stage, atmosphere and environment created in that building are incredible, especially for the individuals performing on stage.
My first convention came when I was in the sixth grade. I had the opportunity to attend with my mom, as she had a role in running the backstage every year. I remember how I was absolutely hypnotized by the people on stage and the courage behind the messages they were delivering. At the time I wasn't an active FFA member yet, but I was itching to be one watching the show. As time went by, I attended two more conventions at Purdue University before the convention was held at the Indiana State Fairgrounds for my junior and senior years.
Heading to the fairgrounds, I was skeptical of the new venue and how the atmosphere would turn out. However, it was incredible for a new space. But it still didn't feel the same as Purdue. I was even elected and sworn in as an Indiana FFA state officer at the fairgrounds. It was certainly a moment I will never forget, but I can't help but wish it had happened in Purdue's Elliott Hall of Music.
As state president, I attend Indiana FFA board of trustee meetings, as well as Indiana FFA Foundation board meetings. Although these can be tedious at times, I recently learned through these meetings that state convention is moving back to Purdue University. Talk about a wake-up call halfway through your year! I cannot explain how excited I am to go back.
Tradition reborn
One of the greatest traditions of Indiana FFA is going to be continued and I will have the chance to be a part of it. At my core, I love tradition, showing people why something is the way it is. Being able to live in a tradition such as having state convention at Purdue University will create an atmosphere that is very special to our association.
All of this reminds me of the retiring address given by past National FFA Officer Mallory White at the 2022 National FFA Convention in Indianapolis, titled "The Forgotten Farmer." Mallory mentioned the diversity of FFA and the expansion that goes along with it, but also underscored that we must remember the roots of our organization.
Returning to Purdue University is a fantastic opportunity for Indiana FFA to show membership how strong our association really is, in a place that it can truly thrive.
With all this said, I'm extremely excited to have the opportunity to do just this. I hope that convention is a place for members from across the state to find the same passion for FFA that I had the chance to find.
Ariens is the 2022-23 Indiana FFA president. He hails from Putnam County, Ind., and North Putnam FFA.
Subscribe to receive top agriculture news
Be informed daily with these free e-newsletters
You May Also Like
---