In Sunday school yesterday morning, we were singing "My Country, 'Tis of Thee". I was really into the words until we hit "love thy rocks and rills". Then the farm kid in me came out, and my mind wandered: I wore out gloves picking up rocks. And today, rills – as in erosion – aren't a good thing.
But remember, that song was written in 1831 in Massachusetts, a state that still loves its rocks. When you have so many, what can you do, but love them. Right?
Rills are a different matter, though. But I digress.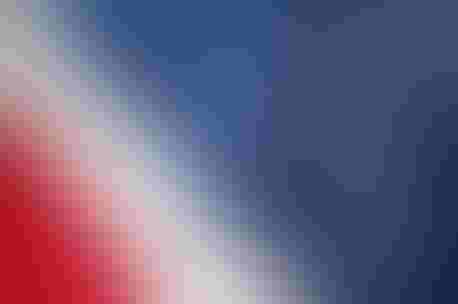 GLORY: Remember the blessings derived from our unified diversity.
Enroute to church, I passed fields of harvested wheat and stacks upon stacks of big straw bales, vibrantly golden in early morning's light. Those bales would soon be whisked away for double-crop soybeans or cover crop seeding. That's diversity in an agrarian sense.
What we must remember
There's a far greater purpose beyond the beer, brats, BBQs and "booms" that brought America together this weekend. We're celebrating the success of our quest for independence, which melded early America's diversity together.
Our founders, even British Loyalist Benjamin Franklin, discovered we were much stronger together than being separated by our differences. In fact, eight of the 56 signers of the Declaration of Independence representing the 13 colonies were born in Britain or Ireland. That, too, was diversity – strongly influenced by something imparted to us called "grace". Even our forefathers credited that imparted grace to a far greater power – God.
Yes, we can downplay it, whitewash it, even blot it out of our minds as much as we want. But it doesn't change the fact or importance of remembering it. That imparted grace is what helped us see the greater good of working together. It gave us freedom with personal restraint. Ultimately, it made American great – a nation of unparalleled blessings.
With those freedoms, we've forged the most productive agricultural system the world has ever known, plus the science and technology to continue growing it. Due to our personally-restrained freedoms, America is still where every person seeking freedom dreams of coming to.
We can lose it by forgetting
We all differ from each other in some way. Even our children aren't duplicates of ourselves. That, alone, is sometimes a blessing.
But as a nation, it is imperative we come together on big picture concerns and issues – even agree to disagree without violence or behind-the-scenes manipulation. Our nation needs leaders who understand we must blend our diversities or be destroyed by political polarization.
Some might argue that it will take divine intervention to fix America. Then you'd better get to praying. And remember, you and I still must be part of making it happen.
Subscribe to receive top agriculture news
Be informed daily with these free e-newsletters
You May Also Like
---