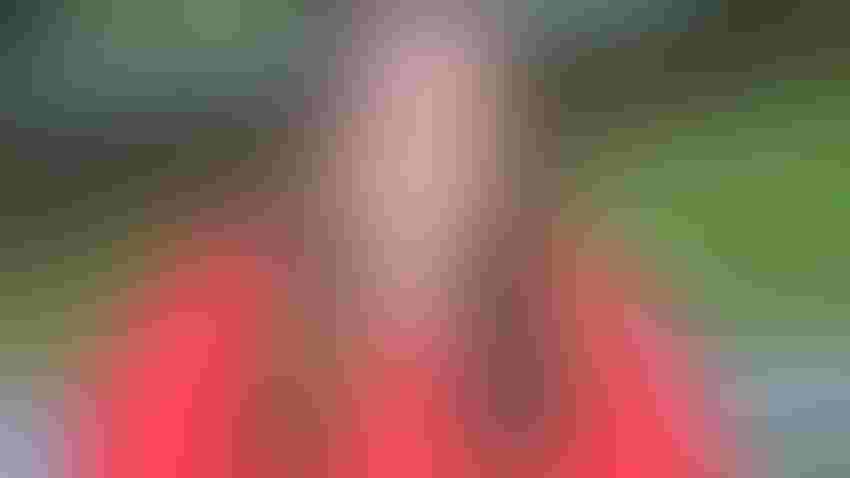 PURSUING HER DREAM: Meet Gracie Lee, an Indiana FFA state officer. She has dreamed about teaching vocational agriculture for a long time.
Tom J. Bechman
by Gracie Lee
Ever since I was in kindergarten, I've had a passion for teaching. I have looked up to all my teachers as role models in my life. However, I have also always had a passion for agriculture.
Though I did not grow up on a farm, you could find me watching tractors and combines during harvest. I even remember telling my first-grade teacher that I wanted to be a rodeo announcer!
When I entered middle school and discovered agricultural education and FFA, I found the best of both worlds. I knew this would be a way for me to educate others about an industry I am so passionate about.
Agricultural education was my ticket into engaging in agriculture. Sometimes, it can be very hard to enter the ag industry if you don't have any experience. I often wondered why I couldn't show livestock or participate in the parts of agriculture that I found interesting.
The answer before was that I lived in town and didn't have access to participate in agriculture. Now I know that agricultural educators make these experiences possible. My agricultural educators and FFA advisors gave me knowledge in the classroom, the ability to showcase what I learned at FFA contests and hands-on experience in agriculture.
Hooked on agriculture
My ag teacher and FFA advisor, Mrs. Thornburg, was teaching a unit on dairy cattle during my sophomore year. Soon enough, I fell in love with the dairy industry and joined the Monroe Central FFA Dairy Judging Team.
Mrs. Thornburg's family owned a small herd of Milking Shorthorns, which she invited me to show at the Randolph County 4-H Fair. This was the experience I had wanted my whole life!
I was learning valuable life lessons, showing livestock and being active in the agricultural community. None of this would have been possible without ag education. Don't forget to thank your local ag teachers and Purdue Extension educators for helping make these experiences possible.
In the fall I plan to attend Purdue University to major in agricultural education. My main goal in teaching is to provide these meaningful experiences to students. A lot of people think teaching means working in a classroom and then heading home. What I love about agricultural education is that I have the opportunity to teach in the classroom, in the field or through FFA.
I'm confident that my year as a state officer will provide me with skills to better my students. Although I may not be directly tied to a farming operation, growing the next generation of agriculturalists is one of the greatest contributions in the world.
My future students may grow up to be part of the 2% who feed the 100%. They may make decisions that affect agriculture or simply leave my classroom knowing where their food comes from. As a future ag educator, this is a contribution that makes me proud.
Lee is the Indiana FFA reporter. She hails from Monroe Central FFA in Randolph County, Ind.
Subscribe to receive top agriculture news
Be informed daily with these free e-newsletters
You May Also Like
---