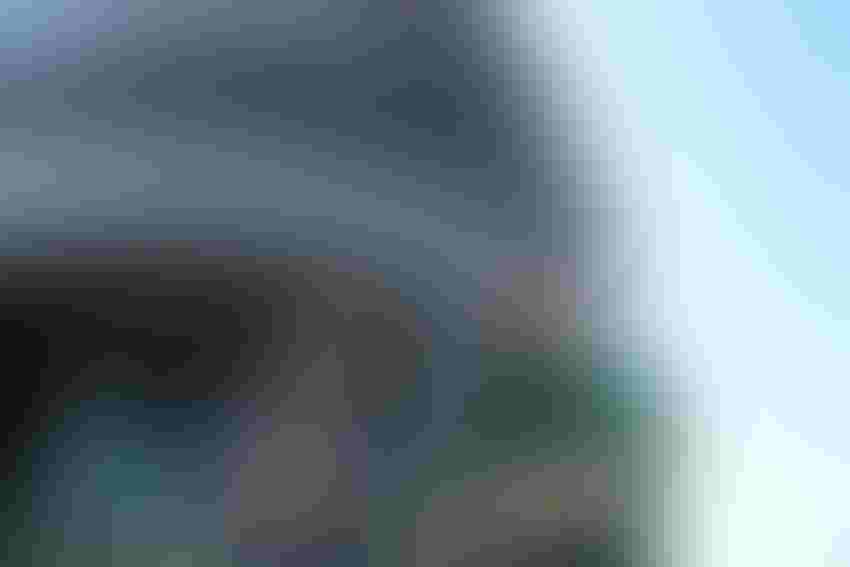 FBN co-founder Charles Baron (right), with head of data science Matt Meisner at the company's Silicon Valley headquarters.
Mike Wilson
It's rarely discussed in public, but big ag suppliers have for the most part refused to sell branded ag chem supplies through the Silicon Valley startup Farmer's Business Network.
That stalemate came into the public eye last year when FBN complained to the Competition Bureau Canada that it was unfairly treated by several large manufacturers. It bubbled to the surface again last Friday when a class action lawsuit was filed in the U.S District Court for the Southern District of Illinois, by Illinois farmers, against 14 manufacturers, retailers, and wholesalers for allegedly maintaining high prices for crop treatment chemicals by boycotting sales platforms that offered cheaper distribution options for farmers.
Whether the complaint goes anywhere is anyone's guess. Meanwhile the Canadian investigation continues with no public updates.
How it started
FBN acquired Canadian ag retailer Yorkton Distributors in 2018; in Feb. 2020 it filed a complaint alleging six crop chem and seed companies stopped supplying its business, and that some company officials coordinated and discouraged others from doing business with the FBN-owned retail outlet. The Competition Bureau Canada began a formal investigation of anti-competitive practices by manufacturers BASF, Bayer-Monsanto, Cargill, Corteva, Federated Coop, Univar Solutions and Winfield (all of whom were also named in the Southern Illinois complaint).
According to the Canadian investigation, those companies had been doing business with the retailer prior to FBN's acquisition but stopped after new ownership was announced.
The companies in question have cooperated and voluntarily provided documents to the investigation. In Corteva's 08/06/20 quarterly report, the company states: "Corteva continues to cooperate with the Bureau's inquiries, but believes the likelihood of material liability is remote."
"We've been pleased the Canadian Competition Bureau has taken the issue so seriously," says company co-founder Charles Baron. "We've been facing this for years, it hurts farmers; in Canada the anti-competitive practices have been very blatant."
No concerns raised
FBN communicated with the suppliers in question prior to the acquisition to see if they had any issues with the purchase; no one raised concerns, says Baron. "Immediately after the acquisition, emails started coming out and a group boycott began," he alleges. "Over the next several months we got cut off from supply, so we had to exit the business.
"What's worse than damaging us, these companies put a couple hundred farmers in the middle of planting at risk of being stranded and blocking competition clearly causes them to pay higher prices," says Baron.
Despite the 'boycott' – FBN can only sell a handful of products in Canada – the company has grown to nearly 3,500 Canadian members. "We would be able to benefit more farmers if the industry would work with us," he says.
In the U.S. no branded manufacturer supplies FBN directly on seed or chemicals, with one exception: a subsidiary brand that accesses some Syngenta traits for seed.
Will that ever change?
"People have been blocking us for so long I don't know when this will happen," Baron says. "But you are starting to see the majors say they need to find a lower cost way to reach the market –  basically admitting that the model, where distribution and retail adds various layers of extra cost to promote brands, is no longer viable.
"We've always said we're open for business and willing to work with any manufacturer to help farmers thrive," concludes Baron.
Subscribe to receive top agriculture news
Be informed daily with these free e-newsletters
You May Also Like
---