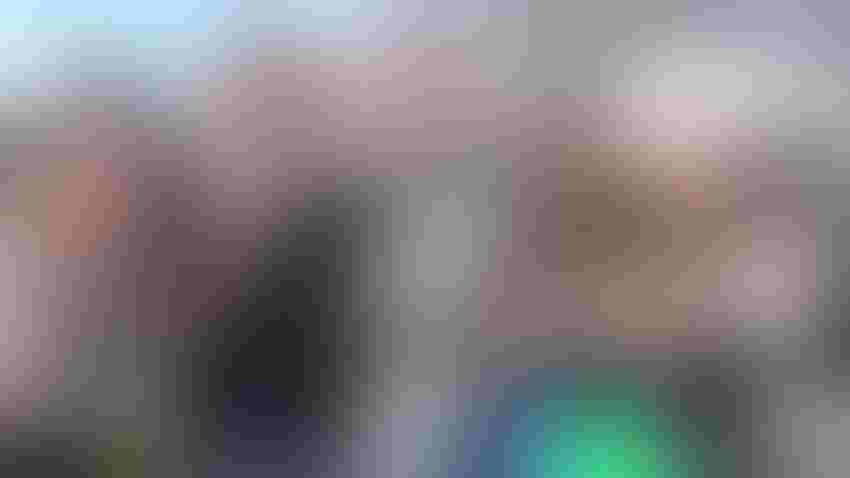 STUDENTS VS. FREE FOOD: The students will win every time! Jay Akridge, former Purdue Ag dean, says there were winners all around at this year's Purdue Ag Week events on campus.
Photos by MacKinley Cooksey
We talk a lot about telling agriculture's story. What does it look like when people convey the essence of agriculture to non-ag people? It could look a lot like Purdue Ag Week 2023 — an event worth emulating by other groups around Indiana who want to show non-farm neighbors what agriculture is all about.
"We put ourselves into it, and we were very happy with how it went this year," says Abigail Powell, a 2023 spring Purdue senior and president of the 2023 Ag Week Task Force. About 20 students plus advisers make up the task force.
Jampacked week
"This was easily our largest year yet, and we are so thankful for all the help we had," explains MacKinley Cooksey, an ag economics student who worked with the task force. "In total, we handed out 2,500 T-shirts over a span of five days, and often ran out within an hour of restocking.
"On Milk Monday, the Purdue Dairy Club handed out 1,300 grilled cheeses while educating about the dairy industry. On Tech Tuesday, we interacted with over 600 students, and had multiple tractors, drones and other technology on Memorial Mall. Additionally, Co-Alliance brought their grain bin simulator, where 60 students were able to learn about farm safety.
"On Wednesday, we handed out 1,800 burgers, with some people waiting in line over 40 minutes for a burger. During Hammer Down Hunger on Thursday, we packed 60,588 meals in three hours, half of which are staying local at places like the Ace Food Pantry and Food Finders. The other half are being distributed in Turkey and Ukraine to help combat food insecurity.
"To round out the week, we hosted Farm to Fork Friday with over 500 students, and highlighted the farm-to-fork process of different operations. What a week!"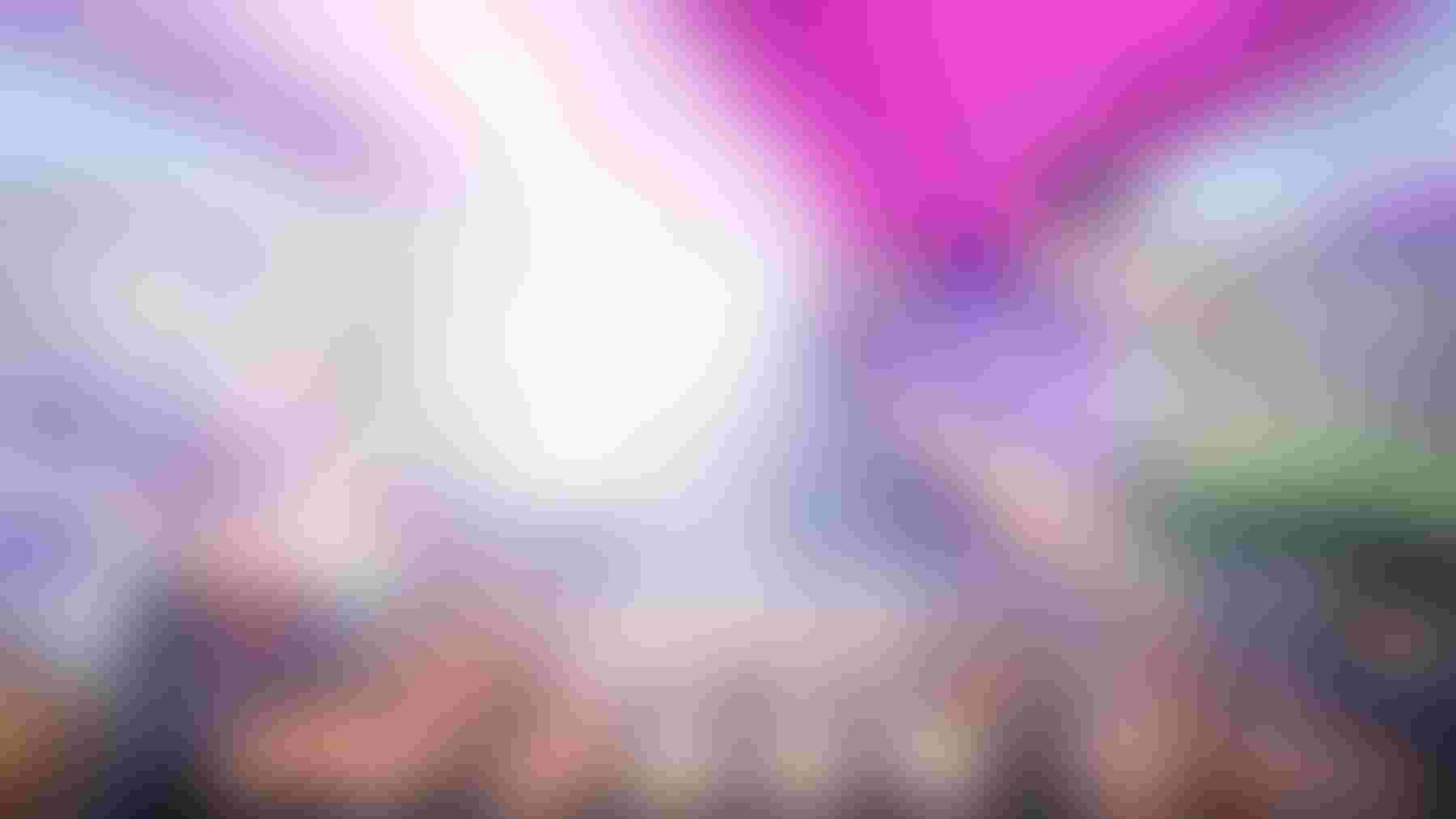 COOKING BURGERS: Visitors to Purdue Ag Week, organized by a 20-student task force, chomped their way through hundreds of sandwiches.
High praise
The goal was providing both fun and educational activities on the Memorial Mall, with the focus on non-ag students, Powell says. Everything from live baby Holstein calves to someone in a cow suit helped gin up enthusiasm.
On the educational front, students listened to a panel discussion featuring Teddy Bekele, chief technology officer at Land O'Lakes; Malcom DeKryger, Purdue trustee and president of Belstra Milling Co.; Kyle Kunkler, director of government relations for the American Soybean Association; and Karen Plaut, Purdue executive VP for research.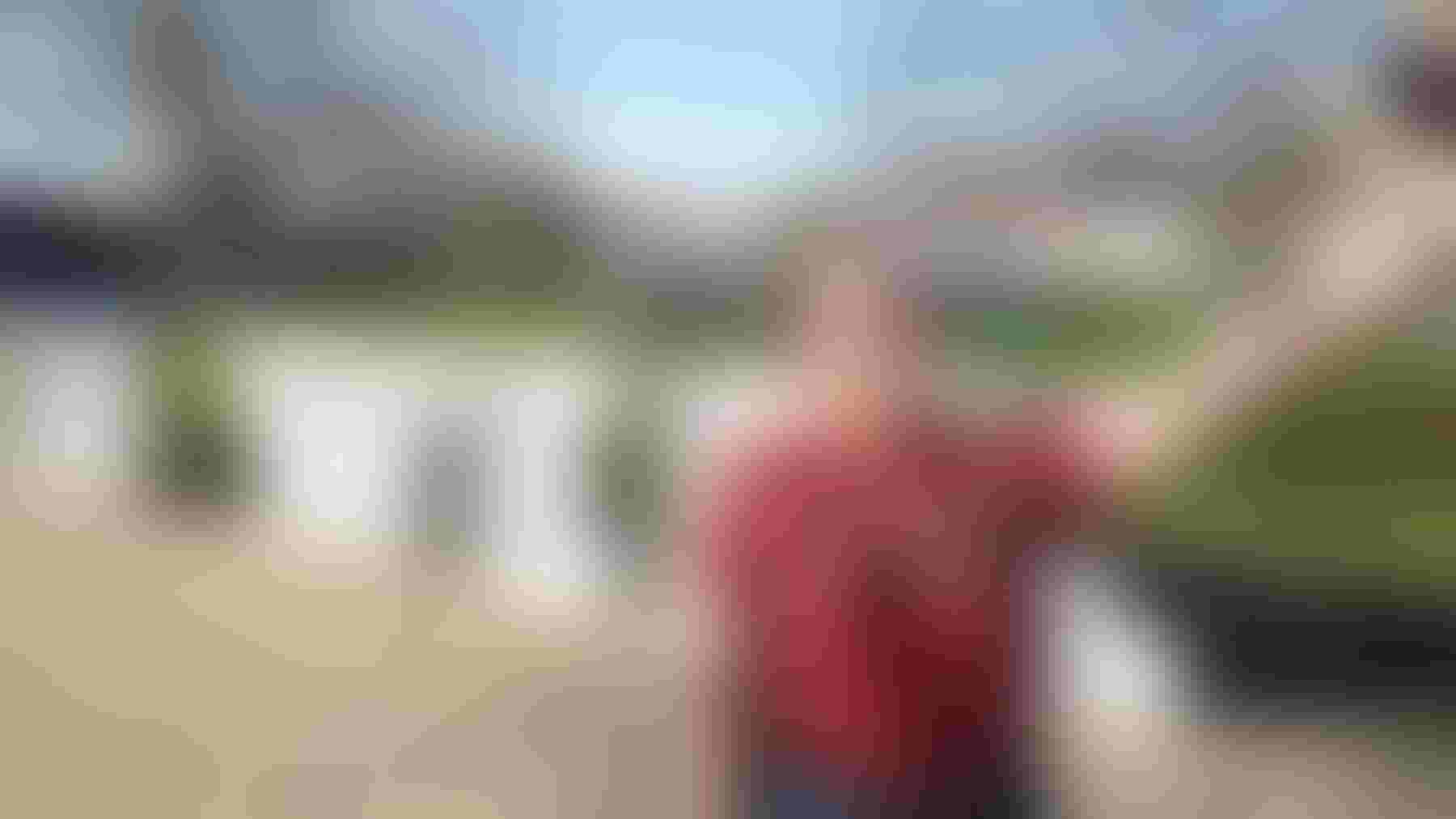 SAVORING THE MOMENT: Abigail Stuckwisch, Jackson County, Ind., and a former Indiana FFA state officer, takes a moment to capture herself in history at the 2023 Purdue Ag Week celebration.
In addition, Jay Akridge, former dean of the Purdue College of Agriculture and former provost, spoke and even helped pack meals to fight hunger.
"I can't say enough about the students who put this thing together," Akridge says. "They really went all out.
"Students came to me while I was dean and wanted to do this to help connect agriculture to the rest of the campus. I said, 'Why not?' It is quite a showcase."
Does this sound like excitement that would go over well in your community? Maybe it's time to take a lesson from students.
Subscribe to receive top agriculture news
Be informed daily with these free e-newsletters
You May Also Like
---