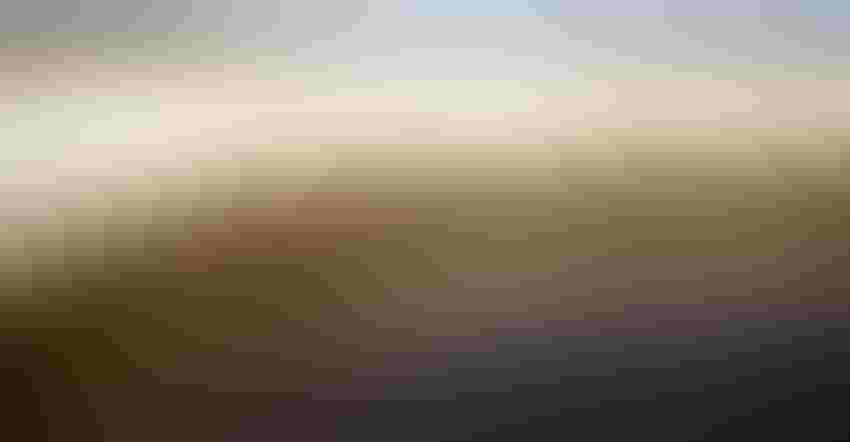 BE CAREFUL: The 2019 data from the U.S. Bureau of Labor Statistics indicates the agricultural sector is still the most dangerous in America with 573 fatalities, or an equivalent of 23.1 deaths per 100,000 workers.
Matauw/Getty Images
Overwhelming sorrow swept through the ag community recently as word spread of three brothers dying in an Ohio farm accident.
On Aug. 10, toxic fumes from an underground manure pit on their farm in St. Henry killed Gary Wuebker, 37, Brad Wuebker, 35, and Todd Wuebker, 31.
It appears to be a tragic case of brothers trying to save brothers.
Ohio State University reported that the eldest brother stepped into the underground tank first to fix a problem with the manure pump. When he was overcome by a toxic mix of gases and passed out, another brother called for help before rushing in to try rescue his brother. Then a third brother went in to try to save the other two.
My heart just aches for this family. My first thought was some momma just lost three sons in a matter of minutes. I have no idea how you deal with that. We can, however, use this as reminder that the ag industry can be risky and dangerous.
When someone is in trouble, resisting the natural instinct to help immediately is overwhelming. In this case, it resulted in tragedy.
On average, 60% of deaths on farms that happen in confined spaces involve the people who tried to rescue someone else — a family member, co-worker or a rescue worker without the proper equipment, says Dee Jepsen, state safety leader for OSU Extension.
The four main gases produced from decomposing manure are hydrogen sulfide, methane, ammonia and carbon dioxide. In high concentrations, each of these gases may pose a health threat to humans and livestock.
Hydrogen sulfide is considered the most dangerous gas in manure pits because it is highly toxic and is rapidly released from decomposing manure during agitation and pumping, according to a Michigan State University Extension article.
"Concentrations of hydrogen sulfide can soar from 5 parts per million to more than 500 ppm in seconds after agitation begins," the report says. "Concentrations of hydrogen sulfide above 600 ppm can kill an individual after taking only one or two breaths. The person falls immediately, apparently unconscious and dies without moving again."
The National Ag Safety Database advises that no one enter manure pits without either:
a self-contained air supply such as those firefighters use. Dust masks or other cartridge respirators will not filter out the toxic gases, nor will they provide the oxygen requirement to work in confined spaces.

or test before entering. Test the oxygen level to make sure that adequate oxygen is available. Also test for hydrogen sulfide to be sure that concentrations are safe (less than 10 ppm).
A quick Google search for manure gas monitors brings up an array of options. The ones I saw were anywhere between $300 and $1,000.
Another layer of precaution could include a safety line. A worker in a confined space or manure storage area should wear a body harness with a safety line, which should be held by enough people or a winch, so the worker can be pulled out if a problem develops.
Manure pits can create low oxygen levels or pockets of toxic gases that are unsuspecting to those entering. Additional forced ventilation will increase oxygen and decrease the concentration of toxic gases.
For air to be safe to breathe, it must contain at least 19.5% oxygen, Jepsen says. The ideal oxygen level is at or above 20.9%. If the oxygen level is between 14% and 17%, it can trigger impaired judgment, dizziness, fatigue and collapse.
To try to prevent future similar tragedies, OSU Extension will host training sessions beginning this fall promoting safety in and around manure pits and other areas that generate harmful gases. 
Harvest safety
Combines, wagons, tractors and other ag implements will be hitting the roads soon to bring in the 2021 harvest. Does all your equipment have the correct safety signage, constraints and lighting? If you hesitated to answer, it's time to make sure equipment is roadworthy — beyond checking the oil and tire pressure.
No one begins a day thinking it's their last. Accidents are just that, but there's also precautions to lessen the inherent risk — and that goes for everything on the farm, not just implements. Working in the ag industry can be particularly risky when precautions on routine tasks are disregarded because "I've always done it this way, and nothing bad has ever happened."
As a teenager going out, the front door had a distinctive squeak as it swung open, and just before it closed, I could hear my dad bellowing out, "Be careful" — a reminder that life is precious. Fast forward 40 years when I visit, he still does it — every time. Being in agriculture adds another layer of danger. So, use caution, pay attention to details, slow down, mitigate risk and BE CAREFUL!
Subscribe to receive top agriculture news
Be informed daily with these free e-newsletters
You May Also Like
---