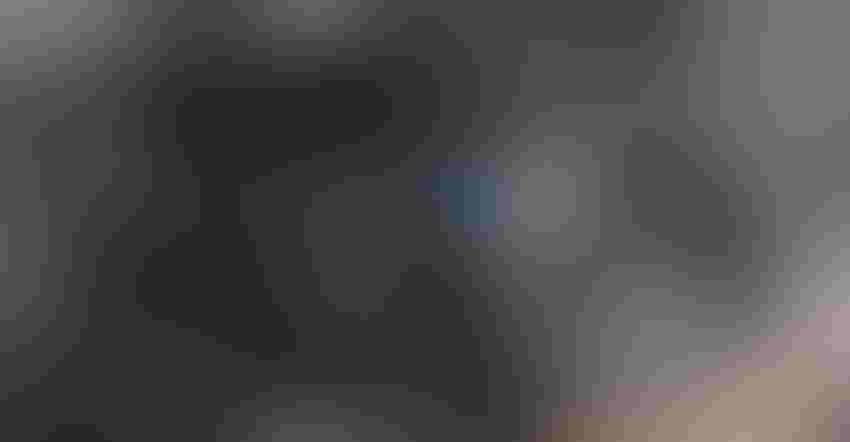 READY FOR STUDENTS: New Holland is donating training stands to vocational agriculture programs to spark interest in developing precision ag technicians. The units are a streamlined version of the one pictured.
Courtesy of New Holland
Who will maintain and repair precision ag technology in the future? Will your local equipment dealership have trained personnel in five years, 10 years or 20 years to help you capitalize on the benefits afforded by precision ag technology?
"Several of us began thinking about these questions and realized there is a real need to guide young people into these careers and provide training they will need," says Ben Sheldon, segment lead for New Holland Technology. Sheldon hails from Martinsville, Ind., where he was active in FFA, guided by his FFA advisor and father, the late Donnie Sheldon.
"The discussion led to developing a program to promote precision ag training through vo-ag programs and FFA chapters," he says. "It's a multifaceted approach. We're providing all interested ag teachers access to our Precision Toolkit, available through our virtual classroom.
"FFA chapter advisors can download courses and training videos. These are the same resources used to train New Holland technicians."
In fact, you can check out the Precision Toolkit here.
More than computer resources
Brady Mann, Cloverdale, Ind., a Purdue student in ag systems management, interned with New Holland in 2022, working on this initiative.
"My role was largely contacting FFA advisors to see if there was interest," Mann says. "I found that overall, there was incredible interest. Many ag teachers were excited about the possibility."
Mann also verified that if teachers had access to a physical precision ag training stand, in addition to the Precision Toolkit, they would willingly take required training to prepare themselves to teach students how to learn using the training equipment.
"We're in the process of awarding training stands to FFA chapters across the country now," Sheldon says. "We will evaluate applications from FFA chapter advisors based on how much interest they and their community have in precision ag already, access to support from a New Holland dealer and willingness to take required training."
These training stands include the Viper 4+, Raven's highest-value field computer; the RS1, Raven's most receptive and responsive GPS receiver; a monitor; a prop steering wheel and autoguidance collar; plus all the cabling, adapters and explanatory training videos to make them useful, Sheldon says.
"We want them to be used — we don't want them collecting dust," Sheldon says. "So, we're placing them where we think they will be most beneficial in prepping students for either more technical training or careers as precision ag technicians."
Based on enthusiastic response so far, Sheldon expects this to be an ongoing program. "We were limited in how many training stands we could provide by access to key components," he says. "It's the same short-term situation facing the entire industry."
This first group of test stands should be in the hands of students sometime in spring '23, Sheldon says. "When feasible, we intend to provide more training stands, either through grants or by selling them at a reasonable price. There is a serious need for more trained technicians in the future, and we're committed to doing our part to make it happen."
Applications for the New Holland precision ag training stands are due Dec. 31. Find an application at the Precision Toolkit website.
Comments? Email [email protected].
Subscribe to receive top agriculture news
Be informed daily with these free e-newsletters
You May Also Like
---