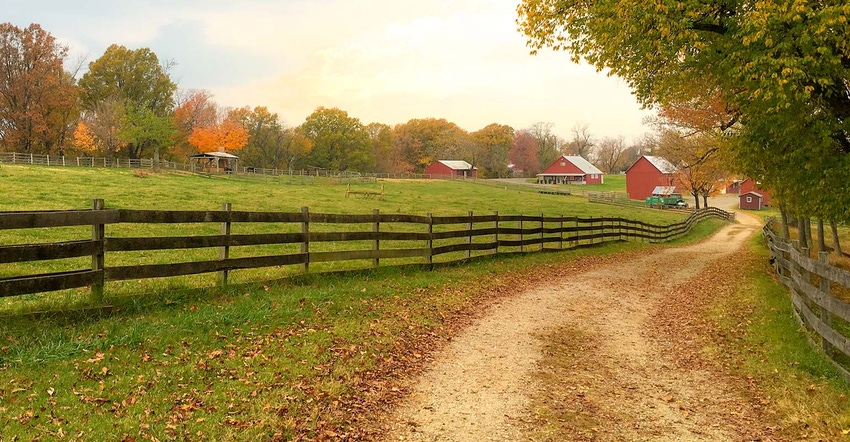 Last week farmers were likely in a great mood as they sat around the Thanksgiving table.
We've had times in the not-so-distant past where the farm situation was quite frustrating, but I'd like to point out why we should not only consider being thankful, but realize how good our situation is -- and challenge us to consider what we may do to take advantage.
Looking back…
Let's go back to just before harvest in 2020. We had gone through a year like most of us hadn't seen before with covid-19 dominating many aspects of our lives. Profit margins the previous five years were less-than-stellar, and the mood heading into harvest 2020 was not all that rosy. At the end-user in my part of central Illinois, bids for fall corn in early August were $3.05-with a 15-under basis. Bids for fall beans were $8.72 with a dime-under basis.
These price levels were what we were looking at before the derecho event swept through Iowa. Most producers were concerned 2020 would be yet another year of lackadaisical profit margins.
…And now
As we sit today, one might think we saw a crop failure or two here in the U.S. over the last couple of harvests. Considering the prices on Thanksgiving Day were $5.79 ¾ for Dec21 corn and $12.66 ½ for Jan22 beans, it would be highly unlikely we'd get this sort of price action without production issues.
Related:Business Summit set for Jan. 20-21, 2022
And yet, we did.
Take a closer look at 2020 production. For corn, per the USDA, we saw the corn crop 562 million-bushels larger than the 2019 crop, while for beans the crop grew 583 million-bushels versus the 2019 crop. While those crops could have been bigger, they were certainly bigger than the previous year.
Heck, maybe 2021 wasn't that big of a crop? Wrong there as well.
The 2021 corn crop is currently forecasted at a record with 177-bushel corn with total crop size increasing 951-million-bushels. For soybeans, yield crept up to 51.2 from 2020's 51 with a total crop size up 209-million-bushels.
So, let me get this straight. We have seen corn production up 1.5+ billion-bushels over the last two years while soybean production is up almost 800 million-bushels. There's no way the market has rallied, right?
Well, cash corn prices have risen from $3.05 pre-harvest of 2020 to a Thanksgiving Day price of $6.10 --exactly double! With basis going from 15-under to 30-over, it essentially played a small role in seeing this doubling of price. Cash bean price rallied from $8.72 to $12.81, essentially a 50% rally. Basis went from a dime-under to 15-over.
Given how much the crop size grew for both corn and beans, these price rallies are quite extraordinary.
So, what does a producer have to be thankful for? I hope you're not still asking this. Well, we've raised two 'solid' crops in a row with 2021 being called a record for corn. We have a big crop, some of the highest cash prices many of us have been fortunate enough to see in a long time, and basis running 'overs' in many areas of the corn belt.
These three factors are highly unlikely to coexist, but that's exactly what we see as we sit here in late-2021.
What does a producer do with this information? When we see what our problems were previous to the rally, it makes our current 'problems' not so ominous. I would highly recommend producers sitting down and figuring what kind of profit-margins they can lock in for not only 2021 but 2022 as well. With our human nature likely causing many of us to want 'more' out of the market, I'd rather be looking at what we currently have as an opportunity – and giving thanks for such a good situation.
I hope you had a great holiday with your loved ones!      
Feel free to reach out to me or anyone on the AgMarket team. We'd love to hear from you.
Reach Matt Bennett at 815-665-0462 or [email protected].
The risk of loss in trading futures and/or options is substantial and each investor and/or trader must consider whether this is a suitable investment. AgMarket.Net is the Farm Division of John Stewart and Associates (JSA) based out of St Joe, MO and all futures and options trades are cleared through ADMIS in Chicago IL. This material has been prepared by an agent of JSA or a third party and is, or is in the nature of, a solicitation. By accepting this communication, you agree that you are an experienced user of the futures markets, capable of making independent trading decisions, and agree that you are not, and will not, rely solely on this communication in making trading decisions. Past performance, whether actual or indicated by simulated historical tests of strategies, is not indicative of future results. Trading information and advice is based on information taken from 3rd party sources that are believed to be reliable. We do not guarantee that such information is accurate or complete and it should not be relied upon as such. Trading advice reflects our good faith judgment at a specific time and is subject to change without notice. There is no guarantee that the advice we give will result in profitable trades. The services provided by JSA may not be available in all jurisdictions. It is possible that the country in which you are a resident prohibits us from opening and maintaining an account for you.
The opinions of the author are not necessarily those of Farm Futures or Farm Progress. 
About the Author(s)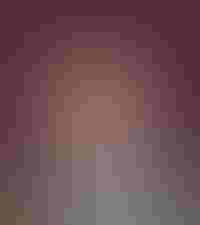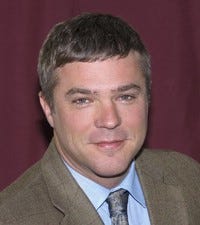 Commodity analyst, AgMarket.Net
Matt is a Windsor, Ill., farmer and former grain elevator owner. He is Channel Seed's grain marketing consultant and holds a Series 3 brokerage license doing business through AgMarket.Net, Farm Division of JSA. He specializes in formulating risk-management strategies for corn, soybean farmers and livestock producers. A graduate of University of Illinois, Matt and his wife Tiffany live on the family's centennial farm where they raise their five children.
Subscribe to receive top agriculture news
Be informed daily with these free e-newsletters
You May Also Like
---