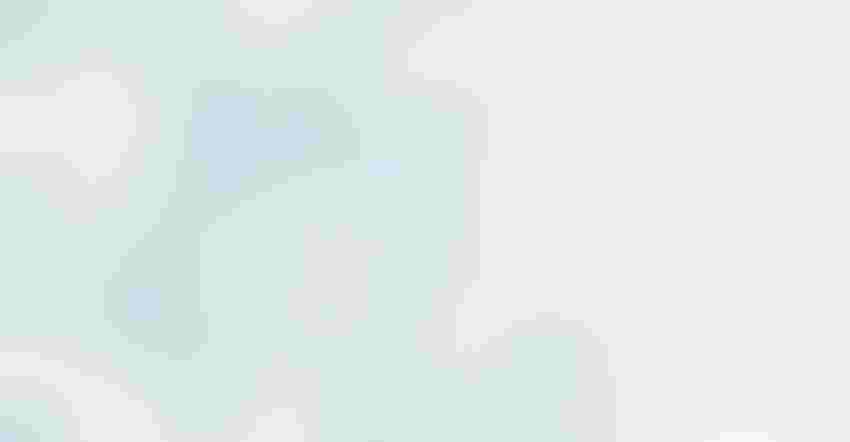 GUESSES MISS MARK: Few analysts making pre-report estimates boosts the odds that USDA survey results will differ from the average of trade guesses.
Jezperklauzen/Getty Images
"I always thought that record would stand until it was broken." "There's one word that describes baseball: You never know." "Take it with a grin of salt." "No matter where you go, there you are." "Baseball's different today, but it isn't." "I wish I had an answer to that because I'm tired of answering that question." These are all quotes attributed to Yogi Berra. Often called Yogi-isms.
Maybe Mr. Berra would have had a few malapropisms to help explain some recent changes in hog inventories.
Based on producer responses to surveys, USDA's National Agricultural Statistics Service tallied the Sept. 1, 2021, U.S. swine breeding herd down 2.3% from a year earlier. The average of trade guesses before the report was down 1.1%, a 1.2 percentage-point difference. Anything plus or minus more than 1 percentage point from the average of pre-report expectations is commonly considered a surprise.
The 69.162 million-head market hog inventory was down 4.1% from last year, a sizeable 2.3 percentage point difference from the average trade guess: down 1.8%.
The June-August 2021 pig crop was down 6.0% from the same quarter in 2020. Analysts on average expected it down 3.4%. Sows farrowing during this period were down 6.6% from 2020, which was 2.9 percentage points below the average of expectations. June-August pigs saved per litter were 11.13, almost dead-on with the average trade expectation of 11.10 pigs per litter.
The market hog inventory surprise was in the lightweight categories. USDA tallied pigs under 50 pounds down 5.6%, with pigs weighing 50 to 119 pounds down 6.0%. Pre-report analysts expected both inventories down only 1.7% from Sept. 1, 2020. These pigs will go to slaughter in late 2021 and the first quarter of 2022. Markets reacted as you would expect. The December 2021 and February 2022 CME Lean Hog futures contracts were limit up the first business day (Monday) after the report. Deferred contracts showed smaller gains. One week after the report, winter contracts were up $8 per cwt, spring contracts up $6 per cwt, and summer contracts up $4 per cwt. But two weeks following the report, prices had settled back to prices similar to one day after the report.
Revisions complicate advance guesses
Some market participants view hogs and pigs estimates as cast in concrete. But inventories are point-in-time snapshots of continuous production. As time passes, data on slaughter and exports and imports become available. USDA works backward from actual production to revise what previous inventories would have been needed to generate the actual production. Estimates for the previous four quarters are subject to revision when current estimates are made.
For the September report, USDA reviewed all inventory and pig crop estimates for September 2020 through June 2021 — and made big revisions. That's no surprise given the shocks and ripple effects of the past 18 months. Such revisions change the denominator for making year-ago and quarter-ago comparisons. Changing those denominators may well explain some of the sizable differences compared with pre-report guesses. That prices two weeks following the report settled back to prices similar to one day after the report suggests the market generally believes the September USDA report.
Separating signal from noise
Trade chatter and media can at times highlight extremes — the worst of disease impacts, or the best or worst of economic situations, and anything in between. USDA's independent, unbiased statistical analysis of data obtained from producers helps remove emotionalism and ground everyone.
Without USDA estimates, market volatility would likely rise dramatically due to the wide range of opinions. Also, without USDA estimates, big players would have a significant advantage over smaller groups — and especially individual producers. That's because big players have significant resources for market reconnaissance.
In the publications I follow, the number of analysts regularly submitting hogs and pigs pre-report expectations ranges between seven and 10. A few more may be doing it privately for their clientele. The public number got down to between five and seven in 2020, but has bumped back up in 2021. We should all be very appreciative of these analysts.
The law of large numbers, in probability and statistics, states that as a sample size grows, its mean gets closer to the average of the whole population. Despite few participants, pre-report estimates provide value. Still, USDA's reports are the gold standard. Pre-report expectations have a value directly linked to that gold standard.
State-level numbers
USDA employs a "top-down" approach for hog inventory, pig crop, and sows farrowing estimates. They first determine national estimates based on survey responses, slaughter data, balance sheet numbers, state recommendations, and ratios of current year and quarter to previous year and quarter. USDA then reconciles state estimates to the national number. From a statistical perspective, larger sample sizes yield more precise results. Lumping samples from all states generates fairly precise national estimates. From a practical perspective, getting the national number "right" is most important, as that is what markets react to. Market analysts rarely forecast state-level inventories. Still, state numbers are very important to the people in each state.
Statisticians assess if the data make biological sense within each state and yet add up to the national level. Unique experiences in 2020 and 2021 made USDA's already-difficult job of reconciling all state data even harder.
Patterns seen with national inventories do not necessarily hold for state inventories. Consider some of the extremes in the September report. The Iowa breeding herd inventory was down 8.2% from a year ago. At 900,000 head, this is the smallest Iowa breeding herd in the history of the data. The data series goes back to 1963. Then, there were over 2 million breeding hogs in Iowa. The Missouri breeding herd was down 10.6%, and the smallest since September 2016. The North Carolina breeding herd was down 6.9%, and the smallest since March 1995. The Minnesota breeding herd remained steady with a year ago, but sits at the lowest level since June 1987. Other states saw declines, but remain somewhat near recent inventory levels.
On the flip side, a few states saw notable growth. The Illinois breeding herd was up 13.8% compared to Sept. 1, 2020. Illinois has its highest breeding herd since June 1995. The Nebraska breeding hog inventory was up 7.0% year over year.
Identifying sources of change
Some large inventory changes may be health-related, but that is not the overwhelming source. As a proxy for health-related issues, one can look at pigs saved per litter by state. Factors that impact sows, gilts and boars can show up as changes in pigs per litter. In Missouri, for example, the June-August 2021 pigs saved per litter was down 4.5% compared to a year ago. But, in Iowa the pigs saved per litter number was up 0.9%. It was up 1.9% in North Carolina. It was up in most states. Some "depops" and "repops" could be occurring. Capturing just the depop or just the repop part of it could skew year-to-year inventory change comparisons.
Inventory changes are not just firms getting into production or out of production, either. Several factors likely drive the large year-over-year swings. Higher feed prices are an obvious influence. Maybe some new farrowing facilities that were in the planning process a year ago, or have been under construction, were first stocked now. Maybe some producers permanently closed some farrowing operations. Different rates of sow culling and backfilling with gilts can maintain, trim or grow numbers. The labor market is another contributing factor.
Changes in hogs and pigs inventories are important indicators. Rapid changes make forecasts tenuous. Still, it's good to get a feel for possible future trends. The next report will confirm some guesses, yet leave others dangling.
Schulz is an Iowa State University Extension livestock economist.
Subscribe to receive top agriculture news
Be informed daily with these free e-newsletters
You May Also Like
---