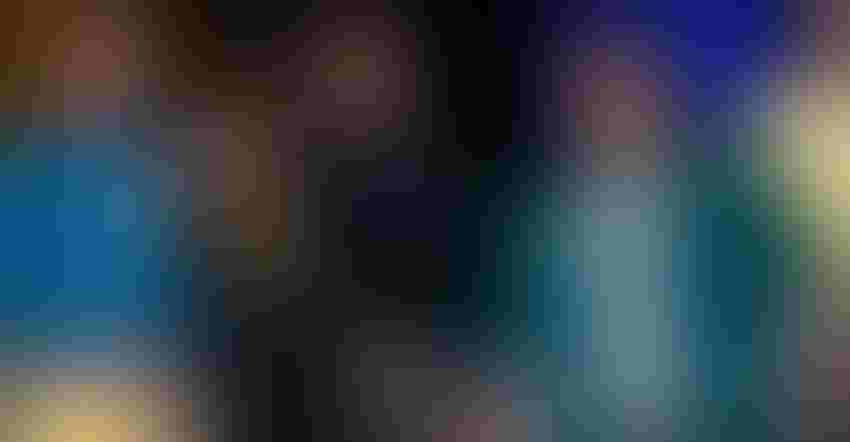 BRIGHT FUTURE: The youth in our Kansas FFA and Kansas 4-H programs are the hope for our future. We celebrate their accomplishments on the stage, like here at the 2022 Kansas FFA Convention. But we, the adults in the room, need to pledge to help them however we can. Through mentoring guidance and, yes, our financial contributions, we can shape their tomorrows.
Courtesy of Kansas FFA
I feel like I spend a lot of words on youth programs in this space. But maybe it's because I know that I won't be around forever. And I want those who follow me to have every advantage possible to expand our industry and lead our rural communities into the future.
So, if my words spur you, as a reader, to action — whether that's opening your checkbooks or making time to volunteer — well that's ink on a page well spent, I say.
Case in point: Kansas 4-H and Kansas FFA had a busy week at the start of June. The Kansas FFA held its state convention and Kansas 4-H hosted Discovery Days simultaneously on the Kansas State University campus, June 1-3. And each had their ceremonies recognizing their members' achievements.
Both 4-H and FFA have produced some tremendous young people who have gumption and vision. And our future is literally on those stages full of award winners.
The next crop geneticist who will make groundbreaking achievements harvested a test plot of wheat she planted on a corner of her family's farm ground. The animal scientist who will help us improve feeding efficiency in our beef cattle got that inspiration by leading a steer he raised into a show ring. The future ag teachers who will inspire youth, the future county commissioners who will lead meetings, and the ag communicators who will write about it all are on those stages accepting awards.
They've done the work to get to that stage. But they need us to help.
Money, guidance, mentorship
Kansas FFA announced a $5 million endowment fundraising campaign at its convention. It's the first statewide campaign for Kansas FFA and a much-needed one. According to the Kansas FFA Foundation, membership has grown more than 30% in the past decade, with no increase in its budget. And that means our ag educators and members have fewer resources than surrounding states. Already, Kansas FFA Foundation announced that Tom and Maggie Hemmer of Salina, Kan., pledged a $1 million gift to the campaign. That just leave $4 million to go.
But our youth need more than money.
They need us to also help them with guidance and mentorship. They need us to volunteer and share our knowledge and skills. They need us to listen. They need us to put down boundaries and keep them safe.
It's up to us, the adults in the room, to help them learn right from wrong, and how to use their gifts to help even the weakest among us. Plaques are great — but what good is a plaque if we haven't taught the winners that they have a duty to their fellow citizens?
We do OK, of course, but we could always do better. Every chance we have to model good behavior for our youth is one more way we help them choose to do right.
Our future in agriculture is up on those stages. It's up to each of us to help mold it however we can.
Subscribe to receive top agriculture news
Be informed daily with these free e-newsletters
You May Also Like
---